You may have come across the term "cryptocurrency" by now, which refers to digital currencies secured by cryptography. However, you might not know that there are thousands of different cryptocurrencies. This article highlights the top 10 cryptocurrencies (based on market capitalization) and provides information on other noteworthy crypto assets. Bitcoin is another cryptocurrency that offers its users investment opportunities, and you can invest by clicking here.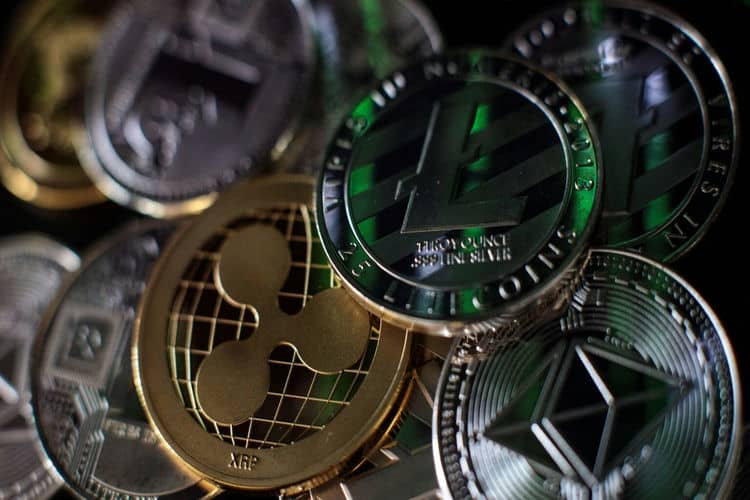 Bitcoin
Bitcoin is a trailblazer in the world of decentralized digital currencies, using blockchain technology to facilitate payments and digital transactions. Unlike the conventional monetary system, where the money supply is regulated by central authorities, such as the Federal Reserve or the U.S. Department of the Treasury, and verified by intermediaries like banks, credit card companies, and merchants' banks, Bitcoin operates on a decentralized system where the blockchain acts as a public ledger. This ledger records all transactions carried out using the currency, ensuring a transparent and secure method of verifying payments and transactions. The decentralized nature of Bitcoin and its utilization of blockchain technology set it apart from the traditional monetary system and offer users a new and innovative way to manage their finances. This ledger makes it possible to confirm ownership of Bitcoin being used and prevents any unauthorized modifications to the currency. Furthermore, a decentralized currency enables fast and low-cost peer-to-peer transfers, unlike traditional currency exchanges that involve third-party intermediaries.
Ether (Ethereum)
Ether is the token utilized for transactions on the Ethereum network. Ethereum is a platform that leverages blockchain technology to create smart contracts that are not dependent on centralized app stores like Apple's App Store or Google Play Store, where developers might have to give a portion of their revenue to these tech giants. Ethereum serves both as a cryptocurrency (the coins are measured in Ether units) and a platform for software development.
Tether
The concept behind Tether is to offer the advantages of a cryptocurrency (such as the absence of financial intermediaries) while maintaining the stability of a currency issued by a sovereign government, avoiding the price volatility that is prevalent in many other cryptocurrencies.
Binance Coin
Binance Coin is available on the cryptocurrency platform alongside other digital currencies that can be traded. It serves as a currency in its own right, but also enables the use of tokens that can be used to pay fees on the Binance exchange and power Binance's decentralized exchange for developing applications.
USD Coin
USD Coin is another type of stablecoin that is pegged to the U.S. dollar, similar to Tether. It operates on the Ethereum blockchain and aims to provide a fully digital dollar that offers the stability of the U.S. fiat currency without requiring a bank account or the need for the holder to reside in a particular country. USD Coin is intended for everyday use rather than as an investment and can be spent with online merchants.
Solana (SOL)
SOL is the official currency of the Solana blockchain platform, much like Ethereum and Bitcoin. The Solana network is capable of processing an impressive 50,000 transactions per second, making it a popular choice for investors seeking fast trades.
XRP (XRP)
XRP, running on the Ripple network, has been referred to as a "bank's cryptocurrency" as it caters to the requirements of the financial services industry. It serves as a solution to cheaper and quicker global transfers by acting as a bridge between two different currencies.
Cardano (ADA)
ADA is the official cryptocurrency of the highly regarded Cardano blockchain. Cardano, being a leading platform in the blockchain industry, is known for its advanced technology, security, and innovation. As the native cryptocurrency of the Cardano blockchain, ADA plays a crucial role in the functioning and growth of the platform, providing users with a secure and efficient means of exchanging value and participating in the ecosystem. Whether for investment or as a medium of exchange, ADA is a highly sought after asset within the blockchain community and is a testament to the strength and utility of the Cardano platform.
USD Coin (USDC)
The objective is to mitigate the risks associated with cryptocurrency investments and ensure that users have the ability to convert their coins into an equivalent cash value at any point in time. This aim is crucial in building trust in the cryptocurrency market and making it a more accessible and secure option for individuals to manage their finances. By providing users with the confidence that their investments are liquid and easily convertible to cash, the cryptocurrency market can become a more viable and reliable option for both short-term and long-term investments.
Dogecoin (DOGE)
A particular cryptocurrency, which is a derivative of Litecoin, utilizes blockchain technology similar to Bitcoin. Despite its technological similarities to these leading cryptocurrencies, its unlimited supply poses a heightened risk of rapid depreciation in value. This unlimited supply creates the potential for an excessive influx of coins in circulation, leading to a decrease in scarcity and potentially causing the value of the currency to drop rapidly. It is important for individuals to carefully consider the implications of an unlimited supply before investing in any cryptocurrency, as it can significantly impact the potential return on investment.
Final say 
The above said site is user friendly and will help you try out the features at once.