Choosing the right nursing college is one of the most important decisions you'll make as you start your journey. And with a plethora of options in your state and nearby, it can be staggering determining which program will work best for you. Here are some insider tips for researching nursing colleges near your location: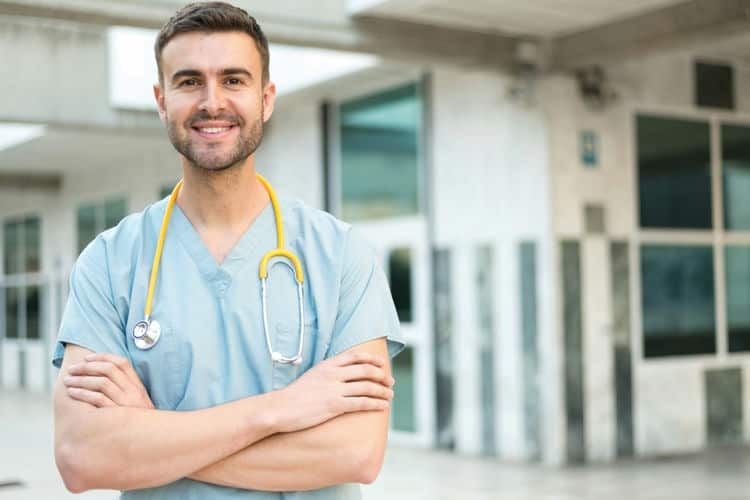 Start Your Search Online
The internet makes it easy to get an initial lay of the land regarding nursing colleges in your area. Generate a list of schools geographically close to where you live and you won't have to wonder if there are many nursing colleges near me. 
This will allow you to consider convenience factors like commute times and options to live on campus versus off campus. Looking at nursing college websites will also give you an overview of each program's academics, clinical opportunities, facilities, culture and more.
Compare Accreditation and Reputation
Once you have a list of potential schools, dig deeper into their accreditation and reputation. Nursing programs should have accreditation from the Commission on Collegiate Nursing Education (CCNE) or Accreditation Commission for Education in Nursing (ACEN). These accreditors help ensure quality standards are met.
A school's reputation can clue you into the caliber of education as well as prestige within the nursing community. Highly regarded programs are more likely to have extensive partnerships with healthcare employers for clinical training. Their graduates may also have a leg up when applying for nursing jobs.
Schedule Campus Visits
Online research can only tell you so much. To get a true feel for nursing colleges on your list, schedule in-person campus visits. Touring the facilities and speaking directly with students and faculty will provide invaluable insights.
Come prepared with questions about the nursing curriculum, clinical opportunities, career support services, clubs and organizations, campus culture and student life. Visiting campus when classes are in session will also allow you to get a vibe for what daily life is like as a student.
Consider Location Factors
For many students, location is a primary factor when selecting a nursing college. If staying close to home is ideal, be sure to research all nursing programs within reasonable driving distance. Proximity to family and your existing support system can be helpful during the challenges of nursing school.
If you're open to relocating, think about attractions of different geographic regions, from big cities with diverse cultures to smaller college towns. Also consider proximity to major medical centers where you may one day want to work after graduating.
Compare Tuition and Finances
The cost of nursing school is another huge consideration. Be sure to look at not just tuition rates but also additional fees, room and board, books, transportation and other living expenses. Thoroughly research each school's financial aid options including scholarships, grants and student employment programs.
Also factor in future career prospects, as higher starting nursing salaries can help offset college costs after graduation. Ideally you'll get an affordable high-quality education with strong career support from your nursing school.
Get Insights from Current Students
Current nursing students will give you the real scoop about pros and cons of the programs you're evaluating. See if you can connect with students through campus tour groups or nursing-related social media channels. Ask about their overall experiences, challenges they've faced, highlights of the program, and advice for prospective students.
Thoughtfully weighing all these factors will help you determine the best nursing college options near your location. Stay organized and trust your instincts – finding the nursing program that's the right fit will pave the way for a rewarding career helping others.