Heat pumps are essential appliances that help maintain a comfortable indoor temperature throughout the year. Heat pumps work tirelessly to keep your home cozy, whether it's a scorching summer day or a chilly winter night. However, like any mechanical device, they can experience glitches from time to time.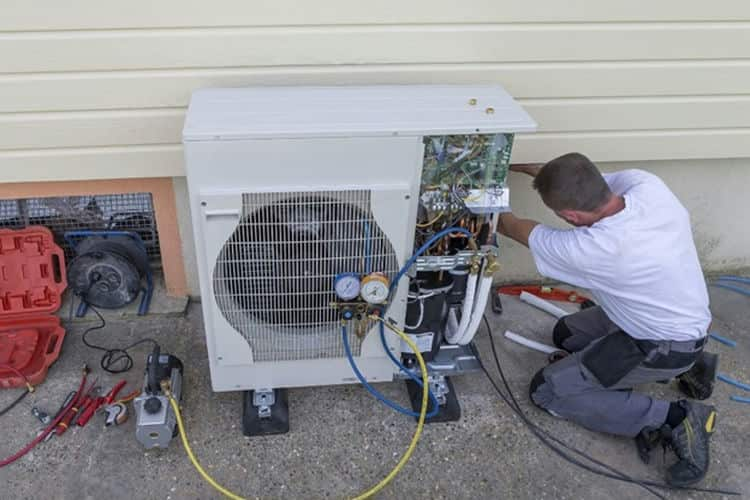 Let's explore four common heat pump problems and provide simple solutions to cool you. Read on to learn more!
Frozen Evaporator Coils
One common issue with heat pumps is frozen evaporator coils. When the coils freeze, the heat pump becomes less efficient and may even stop working.
This problem often occurs in winter when the heat pump tries to extract heat from cold outdoor air. The solution is to thaw frozen evaporator coils, turn off the heat pump, and switch the fan to the "on" position. This step will circulate warm air over the coils and expedite thawing.
Once the coils are completely thawed, you can resume regular operation. To prevent this issue in the future, make sure your heat pump is appropriately sized for your home, and keep the outdoor unit clear of snow and debris.
Inadequate Heating or Cooling
Sometimes, your heat pump is not providing enough heating or cooling, leaving your home uncomfortable. The best solution to heat pump problems in cold weather is to check your thermostat settings to ensure they are correctly adjusted. If that doesn't solve the issue, check the air filter.
A clogged or dirty filter can restrict airflow and reduce the heat pump's efficiency. Replace or clean the filter regularly, typically every one to three months, depending on usage. If the problem persists, it's best to call a professional HVAC technician to inspect and service your heat pump.
Strange Noises
Unusual noises coming from your heat pump can be unsettling. Common sounds include clicking, humming, or even rattling.
Remember that different noises may indicate various issues. A clicking noise might be caused by the heat pump not turning on or problems with the defrost cycle, which is normal.
A humming sound could indicate a loose component or electrical issue. Rattling noises may suggest loose parts or debris in the outdoor unit. In any case, it's best to have a professional diagnose and resolve the issue.
Heat Pump Doesn't Turn On
A heat pump not cooling on hot days can be frustrating, especially in extreme weather conditions. Check the heat pump thermostat settings to ensure they are set to the desired temperature and mode.
If the thermostat seems fine, check the circuit breaker or fuse box to ensure no tripped breakers or blown fuses. When faced with a heat pump malfunction that requires extensive heat pump repair and replacement, it's crucial to enlist the expertise of a certified HVAC technician.
Navigate Common Heat Pump Problems with Confidence
Heat pumps are super helpful for keeping your home cozy, but sometimes they can run into problems. Don't worry, though! If you know about these issues and how to fix them, you can ensure your heat pump works well.
To stop heat pump problems from happening, remember to change filters and keep the pumps clean. When you're unsure, it's a good idea to get help from a pro to make sure your heat pump keeps working great all year.
Did you find this article useful? Check out our blog for more helpful content.