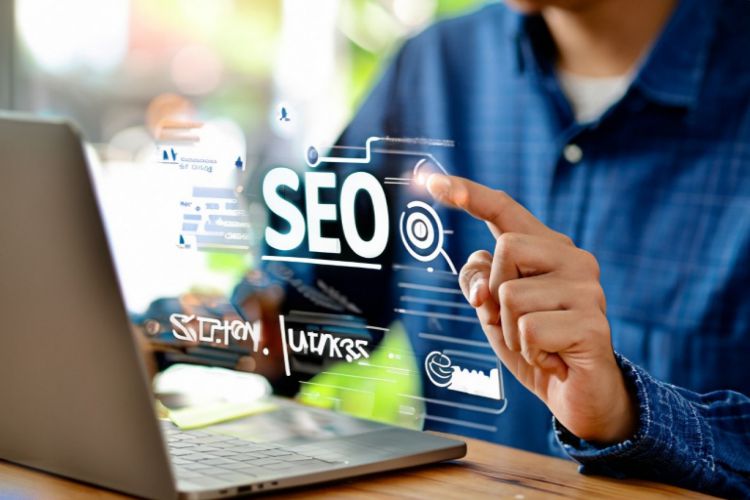 Imagine a digital marketplace where local businesses can go head-to-head with industry giants, attracting customers from their neighborhoods. This utopia exists in local SEO, where companies in Austin can level the playing field and gain prominent visibility in the local search results. With its diverse population and dynamic economy, Austin offers a ripe environment for e-commerce websites to thrive and flourish. By implementing effective local SEO strategies, businesses can reach their target audience at the right time and place and maximize their online potential. In this article, we'll explore the significance of local SEO Austin for e-commerce websites in Austin and provide simple and easy tips to improve your local search rankings.
Maximizing Visibility with Local SEO Austin
Enhancing Your Website's Local Relevance
Making your e-commerce website locally relevant is essential to succeed in local SEO. This means optimizing your website with relevant keywords, location-specific content, and accurate business information. Here are a few strategies to enhance your website's local relevance in Austin:
Incorporate Austin-Specific Keywords: 
Include relevant keywords, such as "local SEO Austin," throughout your website's content, meta tags, headers, and image alt tags. This will help search engines understand your website's connection to the local Austin market.
Create Location-Specific Landing Pages: 
Develop dedicated landing pages that target specific neighborhoods or regions within Austin. Craft unique content for each page, highlighting the benefits of your products or services in those areas. This will increase your website's relevance for local searches.
Optimize Google My Business Listing: 
Claim and optimize your Google My Business (GMB) listing for your e-commerce website. Ensure that your GMB profile includes accurate information such as your business name, address, phone number, website URL, and business hours. Regularly update your GMB listing with posts, photos, and customer reviews to improve local visibility.
Building Strong Local Citations
Citations play a crucial role in local SEO. A citation is any online mention of your business's name, address, and phone number (NAP) on external websites. Here's how you can build local solid citations in Austin:
Get Listed in Local Directories: 
Identify reputable local directories specific to Austin and submit your business information. Ensure consistency in your NAP across all directories. Some popular guides in Austin include Yelp, Yellow Pages, and the Austin Chamber of Commerce.
Seek Local Partnerships and Sponsorships: 
Collaborate with local organizations, events, or charities in Austin and request to be mentioned on their websites. These partnerships can generate valuable backlinks and citations for your e-commerce website.
Encourage Customer Reviews: 
Positive reviews from happy customers in Austin can enhance your credibility and improve your rankings in local search results. Encourage satisfied customers to leave reviews on popular platforms like Google, Yelp, and industry-specific review sites. It's a simple and effective way to boost your online reputation and attract more local customers.
Harnessing the Power of Social Media
Social media platforms are great for engaging your audience and can significantly impact local SEO efforts. Here's how you can harness the power of social media for local SEO in Austin:
Be Active on Local Social Media Groups: 
Join local Austin social media groups and actively participate by providing valuable insights, answering questions, and sharing relevant content. This will help establish your brand's presence and drive traffic to your e-commerce website.
Leverage Location Tags and Hashtags: 
When posting on social media, include relevant location tags, such as #Austin or #ATX, and use local hashtags related to your industry or target audience. This will help increase visibility among local social media users.
Share Local Content: 
Create and share engaging content related to Austin's local events, news, or trends. This positions your brand as an authority in the Austin community and encourages social media users to share your content, amplifying your reach.
By following these straightforward techniques for local SEO in Austin, you can make your e-commerce website more competitive in the local market. Keep in mind that optimizing for local search requires continuous effort. So, keep an eye on your progress, adjust your strategies when necessary, and see your visibility and sales rise in the lively city of Austin!
Are you looking for a reliable digital marketing agency in Austin? Look no further than Arokia IT! As a trusted industry leader, they provide top-notch services to help businesses thrive in the digital landscape. Hire Arokia IT today and take your online presence to the next level!