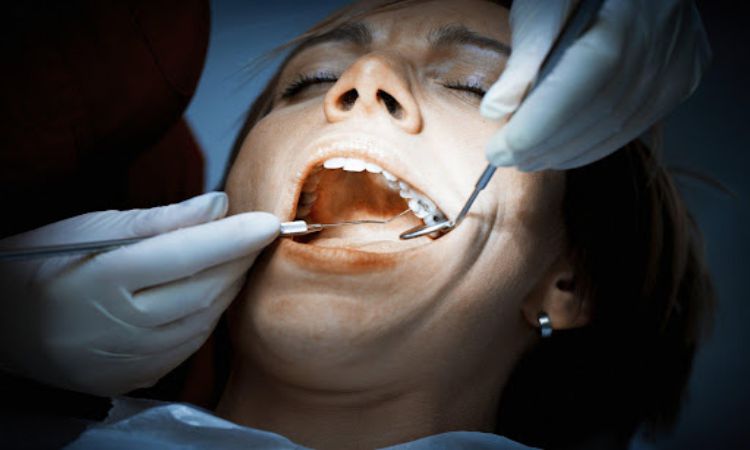 Having a wisdom tooth cavity can cause severe pain and discomfort. It can affect your daily routine and make it difficult to eat and drink. Wisdom teeth are the last molars that usually appear in the late teens or early twenties and can cause various dental issues.
If you have a cavity in your wisdom tooth, proper management and treatment are essential to avoid further complications. In this blog, we'll discuss some expert tips to help you manage and treat a wisdom tooth cavity.
Pain Management
One of the significant concerns regarding a wisdom tooth cavity is the pain accompanied by it. You can ease the pain by rinsing your mouth with salt water and placing a warm compress on the affected area.
Over-the-counter pain relievers like ibuprofen or acetaminophen will also help. However, it's crucial not to consume anything hot, cold, sweet, or acidic, as these can worsen the pain.
Maintain Oral Hygiene
The most crucial step to prevent cavities from getting worse or spreading to other teeth is to maintain proper oral hygiene. Brush your teeth twice a day, floss daily, and use mouthwash to keep your mouth clean and free from harmful bacteria.
Be gentle while brushing and flossing near the affected area. A soft-bristled toothbrush and fluoride toothpaste will be suitable for your oral health.
Limit Eating Hard and Sticky Foods
Eating hard and sticky foods like candies, popcorn, or nuts can worsen the pain and damage the cavity even more. It is recommended to eat soft foods that are easy to chew and swallow, like mashed potatoes, scrambled eggs, or soups. You can add boiled vegetables and fruits to your diet as they are high in nutrients and easy to digest.
Visit Your Dentist
Managing and treating a wisdom tooth cavity is a crucial aspect of taking care of your oral health. While brushing and flossing daily can help prevent cavities, it's important to regularly visit your dentist for check-ups and cleanings. You can visit Carolina Smiles to offer top-notch dental services including cavity treatment for wisdom teeth.
Root Canal or Extraction
In cases where the cavity has spread deep into the tooth, the dentist might suggest a root canal. The process involves removing the infected pulp, cleaning the tooth, and filling it with dental material. If the wisdom tooth cavity is severe and unresponsive to other treatments, the dentist might suggest pulling out the tooth entirely.
Understanding the Symptoms of a Wisdom Tooth Cavity
If you experience pain in your mouth or jaw, it is essential to schedule an appointment with a dentist as soon as possible. Here are some of the symptoms of a wisdom tooth cavity and offer advice on how to prevent them.
Tooth Sensitivity
One of the primary symptoms of a wisdom tooth cavity is tooth sensitivity. If you experience sharp pain when drinking cold or hot beverages, or if you feel acute pain when applying pressure on the tooth, it is essential to seek medical attention.
Bad Breath
If you have a wisdom tooth cavity, it can also cause bad breath. When the tooth begins to decay, bacteria start to grow and produce foul odors that emanate from your mouth.
Difficulty in Chewing
If you are experiencing discomfort in your jaw while chewing, it is a sign that something is amiss. When a wisdom tooth cavity develops, it can cause discomfort, swelling, and pain that can make chewing and biting uncomfortable.
Jaw Pain
When a wisdom tooth cavity is left untreated, it can lead to severe pain in the jaw and surrounding areas. The pain is often constant and can last for several days or weeks, making it challenging to eat, drink, or speak.
Infection
If you leave a wisdom tooth cavity untreated for too long, it can lead to an infection. An infected tooth can cause extreme pain, fever, and swelling in the mouth and face. If an infection goes untreated, it can cause serious complications and require emergency medical attention.
Non-Invasive Approaches for Managing Wisdom Tooth Cavity Issues
Wisdom teeth, the third molars at the back of your mouth, can cause a lot of pain if they become impacted or infected. While extraction is often the only option after extensive damage, there are some non-invasive approaches that can help manage wisdom tooth cavity issues. Here are some of the options available:
Fluoride Treatment
Fluoride treatment is a non-invasive approach to managing wisdom tooth cavities. Fluoride is a natural mineral found in water and some foods. Fluoride strengthens tooth enamel, making it more resistant to decay and cavities.
A fluoride treatment involves applying a high-concentration fluoride gel or varnish to your teeth to help prevent tooth decay and make your teeth more resistant to acid attacks. Dentists might recommend fluoride treatment as a preventive strategy for wisdom tooth cavities.
Dental Sealants
Wisdom teeth are difficult to access and clean because they are located at the back of your mouth. As a result, food particles and bacteria can accumulate in the grooves and crevices of the teeth, leading to cavities. Dental sealants are a non-invasive solution to seal these grooves and prevent bacteria accumulation.
A dental sealant is a thin plastic coating applied to the chewing surface of molars, including the wisdom teeth. This offers a layer of protection against tooth decay and cavities.
Antibiotics
If your wisdom tooth cavity has already progressed to a stage where pain is a significant issue, your dentist may prescribe antibiotics to help manage symptoms. Antibiotics will not cure the cavity, but they can help alleviate symptoms by reducing inflammation and pain.
Dietary Changes
Changes in diet can also be a non-invasive approach to manage wisdom tooth cavities. Foods that are high in sugar and carbohydrates promote plaque formation, which can lead to tooth decay and cavities.
Cutting back on sugary and starchy foods and drinking plenty of water can help improve oral hygiene and keep the cavity under control. Healthy diets can also boost the immune system and help the body fight off bacterial infections.
Ensure Your Oral Health With Treating a Wisdom Tooth Cavity
Managing and treating a wisdom tooth cavity is crucial to avoid further dental issues. To avoid wisdom tooth cavities, it's essential to maintain proper oral hygiene and seek immediate dental care in case of pain or discomfort.
By following the expert tips mentioned above, you can ease the pain and promote healing. Remember, prevention is always better than cure, and regular dental check-ups are essential to maintain good oral health.
Need more tips and tricks? Let us know what you're looking for and we'll help you out.