Parenting is an incredible journey, filled with both challenges and rewarding moments. In today's fast-paced world, getting caught up in the whirlwind of work, school, and family life is easy. However, mindful parenting offers a solution to help you stay present and connected with your family. This post will explain how practicing mindful parenting can help you provide your kids a safe and loving home.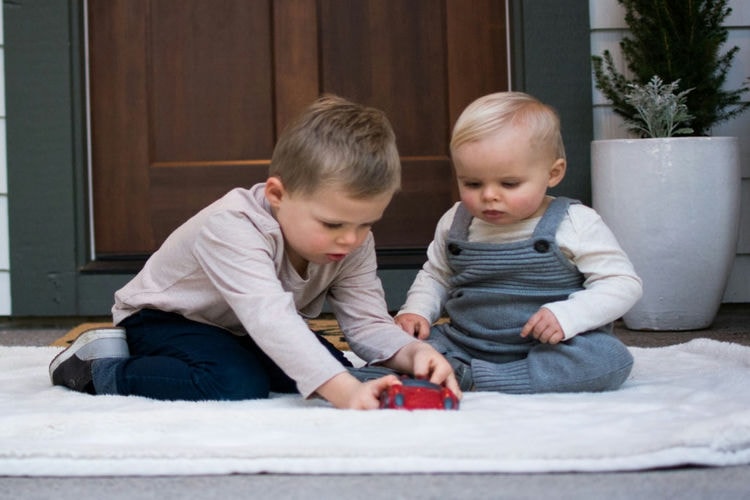 The Art of Mindful Listening
The first step towards mindful parenting is learning to listen actively and attentively to your child. This involves more than just hearing their words; it means understanding their emotions and intentions.
Create a comfortable environment: Set aside a quiet, distraction-free space where you can truly focus on your child. It could be as simple as a jumbo foam bean bag chair in the corner of their bedroom or a cozy spot in the living room.
Be fully present: Put away your phone and other devices, and give your child your undivided attention. This will help you fully engage in the conversation and show your child that they are important to you.
Reflect on their emotions: Think about how your child is carrying themselves and how they sound when they talk to you. This will allow you to meet their emotional needs and establish a more meaningful connection.
Incorporate mindful breathing into your daily routine: Set aside some time every day to focus on your breathing. Doing so will help you form a habit you can use when pressure mounts.
Teach your children mindful breathing techniques: Encourage them to practice deep breathing when feeling anxious or overwhelmed. This can help them learn to self-regulate their emotions and develop resilience.
Establishing a Mindful Morning Routine
Starting the day with a mindful routine can set the tone for the rest of the day and help you stay present and connected with your family.
Wake up early: Try waking up a little earlier than your children so you can have some quiet time to yourself. Use this time to meditate, practice yoga, or simply enjoy a cup of tea in silence.
Connect with your child before the day begins: Spend a few minutes with each of your children in the morning, sharing a hug, a conversation, or simply sitting together in silence. This will help you establish a strong connection and make your child feel loved and supported.
Mindful Family Activities
Engaging in mindful activities as a family can help you bond and create lasting memories.
Family walks: Go for a walk together, focusing on the sights, sounds, and smells around you. Encourage your children to share what they notice and appreciate in their surroundings.
Mindful eating: Make mealtime a mindful experience by encouraging your family to eat slowly, savor each bite, and engage in meaningful conversation.
Gratitude practice: Create a gratitude jar and encourage each family member to contribute by writing down something they're grateful for each day. At the end of the week, read the entries together and discuss the importance of appreciating life's little moments.
Conclusion
Mindful parenting can help you develop a deeper connection with your family and create a more harmonious home environment. By practicing mindful listening, incorporating mindful breathing techniques, establishing a morning routine, and engaging in mindful family activities, you can stay present and connected with your loved ones.