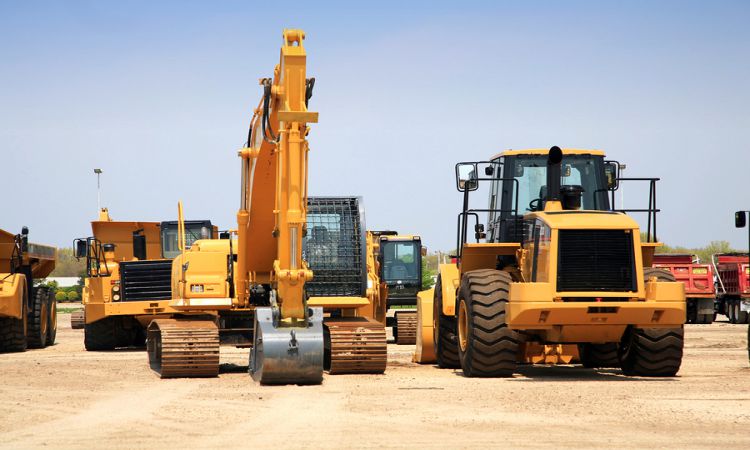 Heavy machinery plays a pivotal role in various industries. When it comes to acquiring heavy machinery, businesses face a critical decision: whether to buy or rent this costly equipment. Each option comes with its own set of advantages and disadvantages, and the choice can greatly impact a company's operations, finances, and long-term prospects.
Buying Heavy Machinery
Buying heavy machinery does have its benefits, but it can be costly. It's important to consider this carefully before making a purchase if you need heavy machinery.
One of the primary benefits of buying heavy machinery is ownership. When you purchase equipment, you have full control over its use, maintenance, and operation.
Long-Term Cost Efficiency:
While the initial investment is substantial, owning machinery means you don't have to pay ongoing rental fees. Over the life of the equipment, this can result in significant cost savings.
Heavy machinery typically depreciates over time, and businesses can often take advantage of tax benefits associated with this depreciation. These tax benefits can reduce the overall cost of ownership.
You can make modifications to optimize the machinery for your particular tasks, potentially improving efficiency and productivity.
You have the machinery readily available whenever you need it, eliminating the need to schedule rentals and ensuring that the equipment is on-site and operational when required.
Renting Heavy Machinery
To save on money upfront, renting could be a great option. However, there are some things to consider before making a decision.
Renting heavy machinery requires a smaller initial financial outlay compared to purchasing. This can free up capital for other business needs and projects.
Renting offers flexibility in terms of equipment selection. You can choose different machines for various projects, tailoring your equipment to the specific requirements of each job without the long-term commitment.
Rental companies typically handle maintenance and repairs. This can reduce the burden on your in-house maintenance team and limit downtime due to unexpected breakdowns.
Renting allows access to the latest machinery and technology without the need for frequent equipment upgrades. This can be particularly beneficial for industries where staying up to date with technological advancements is essential.
Renting heavy machinery eliminates the need for storage and transportation logistics when the equipment is not in use. This can be a significant advantage, especially in industries where space and transportation costs are a concern.
Factors to Consider
Make sure you take into account the various factors that will influence whether buying or renting is the better option.
Assess how often you will use the equipment. If it will be frequently utilized in your daily operations, purchasing might be more cost-effective. For sporadic needs, renting could be the better option.
Consider the duration of your projects. If you have long-term, ongoing projects, purchasing could be more economical. Short-term or one-off projects might be better suited for rental.
Financial Considerations:
Evaluate your current financial situation. Can you afford the upfront cost of purchasing equipment, or would rental fees be a more manageable expense for your budget?
Maintenance Capabilities:
Assess your organization's ability to handle equipment maintenance and repairs. If you lack the expertise or resources, renting may be a practical choice since rental companies typically take care of these aspects.
Stay informed about industry trends and technological advancements. Industries that evolve rapidly may benefit from renting to access the latest equipment without committing to long-term ownership.
Consult with a financial advisor to understand the tax implications of buying or renting equipment. Tax incentives and deductions can influence the cost-effectiveness of each option.
The decision between buying and renting heavy machinery is multifaceted and depends on various factors specific to your business, including your financial capacity, project duration, equipment utilization, and maintenance capabilities. Each option has its merits, and the choice should align with your business objectives and operational needs.