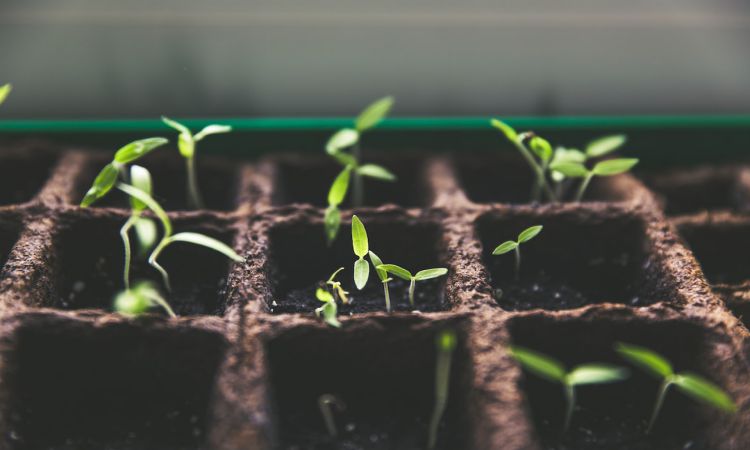 Revenue Cycle Management (RCM) is a critical component in the healthcare industry, encompassing everything from patient registration to final payment. It plays a pivotal role in ensuring the financial stability of healthcare providers.
Effective RCM is not just about managing payments; it's about ensuring a seamless financial experience for both providers and patients.
RCM is a massive industry that is expected to reach over USD 22.4 billion by 2024. It typically involves components like billing, payment, price management, and revenue assurance.
This article looks at four prevalent challenges in RCM and their significance in the healthcare world. Understanding these challenges is key to developing strategies that enhance the efficiency and effectiveness of healthcare financial operations.
1. Data Analytics and Reporting
The need for accurate and insightful data analytics and reporting in RCM cannot be overstated. In that context, software can play a big role. According to Millin Associates, RCM software can help automate key aspects of the revenue cycle.
Revenue cycle management is often plagued by inadequate data handling and analysis. This can lead to missed revenue opportunities and an inability to identify and respond to emerging trends. This can hinder the strategic decision-making process, impacting the overall efficiency and effectiveness of RCM.
Investing in strong data analytics tools is a key step in overcoming this challenge. These tools allow healthcare providers to handle vast amounts of data and derive significant insights.
Training staff in data analysis and interpretation is equally important. It ensures that the team can effectively use these tools and understand the data they produce. Regular adjustment of strategies via data-driven insights is also key. It allows healthcare organizations to stay agile and responsive to changes in the healthcare landscape.
2. Inefficient Billing Processes
Inefficient billing processes in healthcare can lead to significant delays and errors in claims submission and payment collection. This inefficiency often results from outdated systems and manual processes, which are often prone to human error.
The consequences of such inefficiencies are far-reaching, including reduced cash flow and an increased administrative burden on staff. These issues can strain the financial health of healthcare organizations, necessitating urgent attention and resolution.
Regular training for staff on updated billing practices and codes is also crucial. It ensures that the team is well-versed in the latest billing requirements and procedures. Streamlining the billing process through technology and process improvements can significantly enhance efficiency, reducing delays and errors in billing.
3. Managing Patient Financial Responsibility
This is a significant challenge in RCM. As patients bear more of the healthcare costs, it becomes critical for providers to manage this aspect effectively.
Financial literacy is something that is not focused on enough in our society, and it shows up in critical areas like healthcare. 25% of Americans report that they lack someone to turn to for advice on financial matters.
There is a lot of potential for increased bad debt and administrative complexities, and patients may struggle to understand and meet their financial obligations.
To tackle this challenge, it's crucial to have transparent communication with patients regarding their financial obligations. This aids in establishing realistic expectations and minimizes confusion.
Offering flexible payment options and plans can also alleviate the burden on patients, making it easier for them to manage their payments. Utilizing technology for accurate patient eligibility verification and cost estimation is another effective strategy. It ensures that patients are aware of their financial obligations upfront, reducing surprises and disputes later.
4. Compliance with Regulations and Payer Policies
Staying compliant with ever-changing healthcare regulations and payer policies is a daunting task for healthcare providers. The complexity of these regulations can lead to unintentional non-compliance, posing significant risks.
Non-compliance can result in legal repercussions and financial penalties that impact the financial health of healthcare organizations. More importantly, it leads to massive fines. Data shows that the healthcare industry ends up paying close to $40 billion a year due to regulatory compliance issues.
To deal with such issues, keeping abreast of regulatory changes and updates is essential. It ensures that the organization is always compliant with the latest regulations.
Regular compliance training for staff is also crucial. It helps build a knowledgeable team that can effectively navigate the complex regulatory landscape. Implementing compliance checks within the RCM process is another effective strategy.
Conclusion
The challenges of inefficient billing processes, managing patient financial responsibility, compliance with regulations, and data analytics are significant but surmountable.
By implementing the strategies discussed, healthcare organizations can improve their financial health and operational efficiency.
The importance of continuous improvement in RCM cannot be overstated. Providers who proactively address challenges will be better positioned to provide high-quality care while maintaining financial stability.
This proactive approach is not just beneficial for the providers but also for the patients they serve, leading to a more efficient and effective healthcare system.