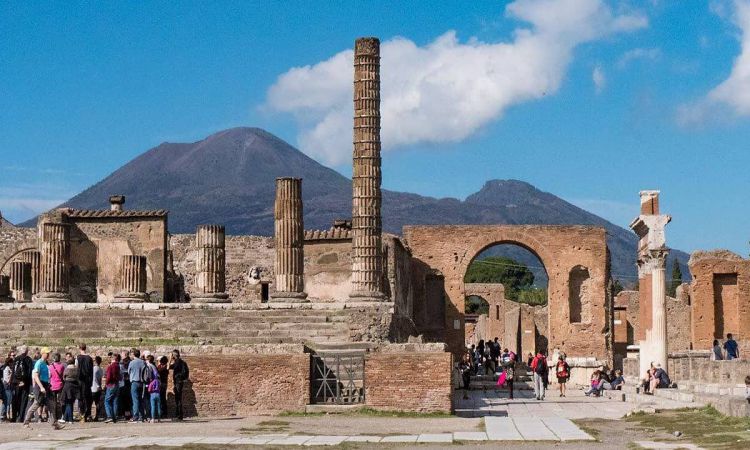 If you are planning a trip to Pompeii, one of the most important things to consider is purchasing your tickets in advance. The ancient Roman city of Pompeii is a UNESCO World Heritage site and attracts millions of visitors every year. In this article, we will discuss everything you need to know about Pompeii tickets and visiting the Pompeii ruins.
Purchasing Pompeii Tickets
There are several ways to purchase tickets for Pompeii, including online and on-site. We highly recommend purchasing your tickets in advance to avoid long queues at the entrance. You can purchase your tickets online from the official Pompeii website or from authorized ticket sellers.
Online Ticket Purchases
To purchase your tickets online, simply visit the official website of Pompeii or authorized ticket sellers. You will need to choose your date and time of entry, as well as the type of ticket you wish to purchase. There are several ticket options available, including standard tickets, guided tours, and combined tickets with other nearby attractions.
On-Site Ticket Purchases
If you prefer to purchase your tickets on-site, you can do so at the ticket office near the entrance of the Pompeii ruins. However, please note that queues can be long during peak tourist season, so we recommend arriving early in the morning or purchasing your tickets in advance.
Pompeii Ruins
Once you have purchased your tickets, it's time to explore the ancient Roman city of Pompeii. The ruins of Pompeii are a testament to the city's rich history and the tragic events that led to its destruction.
History of Pompeii
Ancient Rome's Pompeii was a city in Italy, not far from Naples today. After Mount Vesuvius erupted in 79 AD, the city was covered in ash and pumice. The city remained buried for nearly 1700 years until its discovery in the 18th century.
Today, the ruins of Pompeii offer visitors a glimpse into what life was like in ancient Rome. The city is well-preserved, with many buildings and structures still intact.
Exploring Pompeii
Visitors can explore Pompeii on foot, with the help of a map or audio guide. The ruins are vast, covering an area of approximately 170 acres. Some of the most popular attractions in Pompeii include the amphitheater, the Temple of Apollo, and the House of the Vettii.
Guided Tours
For a more comprehensive experience, visitors can opt for a guided tour of Pompeii. Guided tours are available in several languages, and provide visitors with a more in-depth understanding of the city's history and architecture.
Combined Tickets
Combined tickets are available for visitors who wish to explore other nearby attractions in addition to Pompeii. These tickets typically include entrance to the Herculaneum ruins, the National Archaeological Museum of Naples, or both.
Conclusion
Purchasing your tickets in advance and planning your visit to Pompeii is key to ensuring an enjoyable and stress-free experience. Whether you choose to explore the ruins on foot, with a guided tour, or with a combined ticket, Pompeii is a must-see destination for anyone interested in ancient history and archaeology.