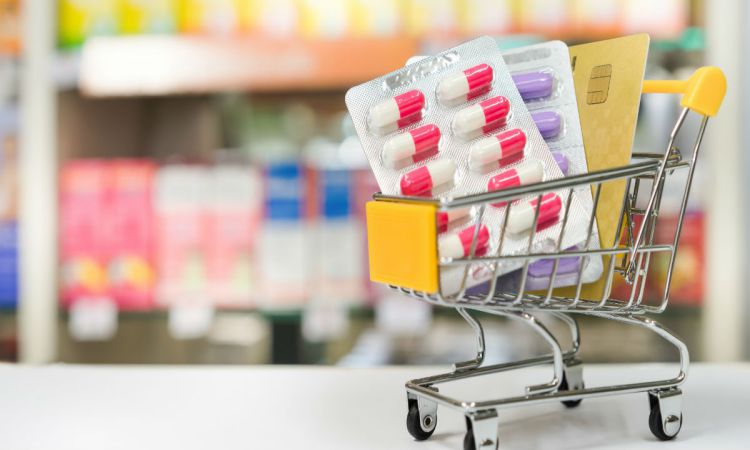 Pharmaceutical distribution is essential to making sure that essential drugs and healthcare items get to the right places at the appropriate times in the ever-changing healthcare landscape. Rocket Brands, a major participant in the pharmaceutical distribution industry, is one business that stands out in the Australian market. We'll explore pharmaceutical distribution in this piece, as well as how Rocket Brands is having a big influence.
What is Pharmaceutical Distribution?
Pharmaceutical distribution is the difficult process of distributing medications from producers to different healthcare facilities, including pharmacies, hospitals, clinics, and even patients directly. It is a critical link in the healthcare supply chain that makes sure essential medical supplies and life-saving drugs are accessible when and where they are required.
The Role of Pharmaceutical Distribution in the Healthcare Industry
1. Efficiency and Timeliness:
Pharmaceutical distribution ensures that medications and healthcare products are delivered efficiently and on time. This is vital for patients who rely on specific medications to manage their health conditions. Delayed deliveries can have serious consequences.
2. Inventory Management:
Effective distribution involves managing inventory levels to prevent shortages and wastage. Pharmaceutical distributors like Rocket Brands use advanced technologies to optimize inventory and reduce costs, ultimately benefiting patients and healthcare providers.
3. Geographical Reach:
Pharmaceutical distributors bridge the gap between manufacturers and healthcare facilities across Australia. They ensure that even remote and underserved areas have access to essential healthcare products.
4. Regulatory Compliance:
The pharmaceutical industry is highly regulated to protect public health. Distributors like Rocket Brands adhere to strict regulations and quality standards to maintain the safety and efficacy of distributed products.
Rocket Brands: A Game-Changer in Pharmaceutical Distribution
Rocket Brands has emerged as a prominent player in Australian pharmaceutical distribution, earning a reputation for excellence in the industry. Their commitment to providing outstanding services and their innovative approach sets them apart.
1. Cutting-Edge Technology:
Rocket Brands leverages state-of-the-art technology to streamline its operations. This ensures accurate order processing, inventory management, and timely deliveries, contributing to the overall efficiency of the healthcare supply chain.
2. Customer-Centric Approach:
Rocket Brands prioritizes the needs of its clients, which include pharmacies, healthcare facilities, and manufacturers. Their dedication to exceptional customer service fosters strong partnerships and trust within the industry.
3. Stringent Quality Control:
The company places a strong emphasis on maintaining the quality and safety of pharmaceutical products during distribution. Stringent quality control measures and adherence to regulatory standards are at the core of their operations.
4. Nationwide Reach:
Rocket Brands' extensive network ensures that pharmaceuticals reach every corner of Australia, including remote areas. Their widespread coverage contributes to equitable healthcare access.
Conclusion
In conclusion, pharmaceutical distribution is the lifeline of the healthcare industry, ensuring that medications and healthcare essentials reach those who need them. Rocket Brands, with its commitment to innovation, quality, and customer service, is a driving force behind the efficiency and reliability of this critical sector in Australia. As they continue to redefine the standards of pharmaceutical distribution, Rocket Brands remains a trusted partner in the healthcare journey of countless Australians.