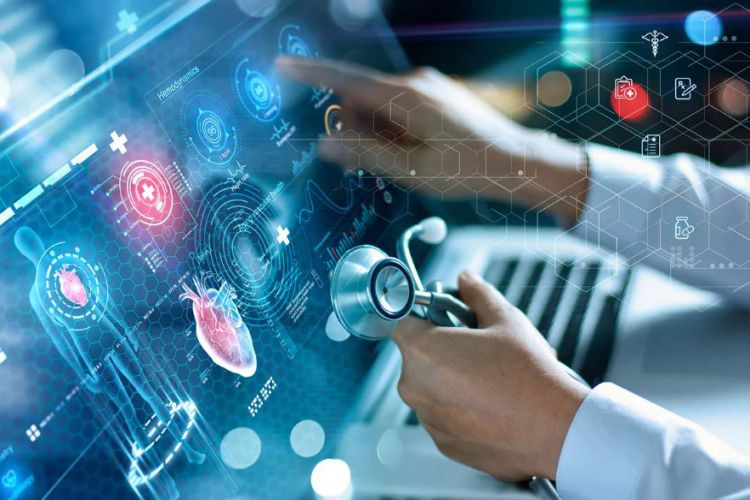 Artificial Intelligence (AI) has redefined the way industries operate, bringing about a revolution that extends to the realm of medical deliveries. In this critical sector where time is of the essence, and precision is paramount, the integration of AI has become indispensable. Medical deliveries encompass a vast array of items, from blood products and medications to organs and clinical trial materials, making the stakes incredibly high. The need for accuracy, timeliness, and reliability cannot be overstated, as any deviation could lead to grave consequences. In this setting, AI emerges as a beacon of hope, promising to address these challenges with unprecedented efficiency.
AI's role in predicting and mitigating delivery challenges is multifaceted, encompassing route optimization, predictive analytics, and real-time tracking. By analyzing historical data and considering variables such as traffic, weather conditions, and delivery urgency, AI algorithms can devise the most efficient delivery routes. This not only ensures timely deliveries but also contributes to cost reduction and environmental sustainability. Predictive analytics, on the other hand, helps in foreseeing potential hurdles, enabling proactive measures to be taken.
While the incorporation of AI in medical deliveries is a giant leap forward, it is not without its challenges. Ensuring data privacy and security is paramount, as the information involved is highly sensitive. Moreover, the algorithms must be trained with extensive and accurate data to make reliable predictions. The integration of AI also requires substantial investment in terms of finance and time, a factor that small-scale operators might find daunting. Despite these challenges, the potential benefits of AI in medical deliveries are too significant to be overlooked.
Enhancing Delivery Accuracy with AI
Accuracy in medical deliveries is non-negotiable. A slight error could result in the delivery of the wrong medication or medical supplies, potentially endangering lives. AI steps in as a critical tool in enhancing accuracy, employing advanced algorithms to match orders with the correct items and addresses meticulously. The technology ensures that the right product is delivered to the right place at the right time, every time.
Machine learning, a subset of AI, plays a crucial role in understanding and learning from historical delivery data. It helps in identifying patterns and anomalies, contributing to the continuous improvement of the delivery process. For instance, if a particular route consistently experiences delays, the system learns to avoid it, opting for faster alternatives. This adaptive capability is what sets AI apart, ensuring that the system evolves and improves over time.
Barcode scanning and image recognition are other AI-driven technologies instrumental in maintaining delivery accuracy. They help in verifying the contents of a package before it leaves the warehouse and once it arrives at its destination. This double-check mechanism virtually eliminates the risk of errors, instilling confidence in the delivery process. In this highly regulated industry, such accuracy is not just a competitive advantage; it is a necessity.
The accuracy facilitated by AI does not just stop at ensuring the right items are delivered; it also extends to the timing of deliveries. Medical deliveries often involve time-sensitive materials, and any delays can have severe implications. AI's ability to predict and plan for potential delays ensures that such time-sensitive materials are delivered promptly, upholding the integrity of the medical supply chain.
Predicting and Managing Risks with AI
In the volatile world of medical deliveries, the ability to predict and manage risks is invaluable. AI's predictive analytics comes to the fore, assessing various risk factors and providing actionable insights. By analyzing historical data and real-time information, AI can identify potential disruptions, be it due to weather conditions, traffic congestion, or other unforeseen events.
The power of AI in risk management is not just in prediction but also in mitigation. Once a potential risk is identified, the system can immediately take corrective action, rerouting deliveries as necessary or adjusting schedules to ensure timely arrivals. This proactive approach ensures that risks are not just identified but effectively managed, minimizing their impact on the delivery process.
In the context of medical deliveries, risks are not limited to delays. They also encompass the handling and transportation of sensitive materials. AI-driven systems ensure that fragile items are handled with care, and conditions such as temperature and humidity are maintained throughout the journey. These capabilities are crucial when transporting items like organs, tissues, and certain medications, where any deviation from the required conditions could render them unusable.
Risk prediction and management extend beyond the immediate delivery process. By analyzing trends and identifying potential areas of improvement, AI contributes to the long-term resilience of the medical delivery system. It enables operators to prepare for future challenges, ensuring that the delivery network remains robust and reliable, come what may.
Improving Customer Experience
The integration of AI in medical deliveries goes a long way in enhancing the customer experience. Patients and healthcare providers alike stand to benefit from the increased accuracy, timeliness, and reliability that AI brings to the table. In an era where customer expectations are at an all-time high, these improvements are not just welcome; they are expected.
One of the most noticeable ways in which AI enhances customer experience is through real-time tracking. Customers can monitor their deliveries at every stage, gaining visibility into the process and peace of mind. This transparency is crucial, especially when dealing with sensitive and time-critical medical supplies. Customers want assurance that their deliveries are in safe hands, and AI-powered tracking provides just that.
The efficiency brought about by AI also translates to cost savings, a benefit that is inevitably passed down to the customers. By optimizing routes and predicting potential delays, AI ensures that deliveries are completed with the utmost efficiency, reducing operational costs. These savings can lead to lower delivery charges, making medical deliveries more affordable and accessible.
Personalization is another arena where AI shines, tailoring the delivery experience to meet individual customer needs. By analyzing customer data and preferences, AI can make recommendations and provide updates, creating a more engaged and personalized experience. This level of customization enhances customer satisfaction, fostering loyalty and trust.
AI in Supporting Clinical Trials
Clinical trials are a crucial component of medical research, and the role of AI in supporting their logistical needs cannot be overstated. The delivery of clinical trial materials requires utmost precision and timeliness, and AI ensures that these requirements are met consistently. By predicting potential delays and optimizing routes, AI guarantees that trial materials reach their destinations promptly, ensuring the integrity of the research process.
The ability of AI to manage and analyze vast amounts of data is particularly beneficial in the context of clinical trials. The system can track the movement of materials, monitor conditions during transit, and provide valuable insights, all of which contribute to the success of the trial. This data-driven approach not only enhances the efficiency of the delivery process but also ensures that the materials are handled in accordance with the required standards.
In addition to supporting the logistical aspects of clinical trials, AI also plays a role in participant recruitment and management. By analyzing patient data, the system can identify potential participants, streamline the recruitment process, and ensure that the trial demographics are balanced. This capability enhances the quality of the research, leading to more reliable and generalizable results.
The impact of AI on clinical trials extends beyond the duration of the study. By aggregating and analyzing data from multiple trials, AI contributes to the body of knowledge, paving the way for future innovations. This continuous learning cycle ensures that the medical community is better equipped to address health challenges, with clinical trials playing a pivotal role.
Navigating Regulatory Compliance
The medical delivery industry is heavily regulated, with stringent requirements in place to ensure the safety and integrity of the supply chain. Navigating these regulatory waters is a challenge in itself, and this is where AI proves to be an invaluable asset. By automating compliance checks and maintaining detailed logs of every transaction and movement, AI ensures that all deliveries meet the required standards, minimizing the risk of human error.
The automation of compliance-related tasks not only ensures accuracy but also results in significant time savings. Manual checks and documentation are labor-intensive and prone to errors, whereas AI systems can perform these tasks instantaneously. This efficiency is particularly crucial in the context of medical deliveries, where delays can have serious consequences.
AI also plays a crucial role in traceability, maintaining a digital breadcrumb trail for every item in the supply chain. In the event of a recall or investigation, this information can be retrieved quickly and accurately, ensuring transparency and accountability. This level of traceability is not just a regulatory requirement; it also builds trust with customers, proving that the operator is committed to maintaining the highest standards of safety and quality.
Navigating the ever-evolving landscape of regulatory compliance is a continuous challenge. With regulations subject to change and vary across regions, staying up-to-date is essential. AI systems can be programmed to adapt to these changes, ensuring that the medical delivery process remains compliant at all times. This adaptability is a testament to the robustness of AI, proving that it is a tool fit for the future.
Leveraging AI for Route Optimization
Efficiency in delivery routes is a critical component of any successful medical delivery operation. AI shines brightly in this domain, leveraging historical data and real-time information to optimize routes and ensure timely deliveries. By accounting for variables such as traffic, weather conditions, and delivery urgency, AI algorithms are able to plot the most efficient course, maximizing productivity and minimizing delays.
The benefits of route optimization extend beyond time savings. By reducing the distance traveled and time spent on the road, AI contributes to fuel savings and a reduction in emissions, promoting environmental sustainability. In an era where sustainability is a major concern, this contribution is both significant and necessary.
The impact of efficient routing is felt not just by the operators but also by the customers. Timely deliveries are particularly crucial in the medical field, where delays can have severe implications. By ensuring that deliveries arrive on time, every time, AI enhances customer satisfaction and trust in the delivery service.
The integration of AI in route optimization also brings about a level of flexibility that is unmatched. In the event of unforeseen disruptions, the system can quickly recalculate and adjust the route, ensuring that the delivery stays on track. This adaptive capability ensures that the medical delivery process is resilient and able to withstand and overcome challenges as they arise.
The Future of AI in Medical Deliveries
As we look to the future, the role of AI in medical deliveries is poised to grow exponentially. The continuous advancements in technology promise even greater efficiency, accuracy, and reliability, making the delivery process smoother and more streamlined. The potential benefits are immense, and the medical delivery industry stands at the cusp of a new era.
The integration of AI in medical deliveries is not just a trend; it is a necessary evolution. As the demand for medical supplies increases and the expectations for timely deliveries skyrocket, the need for an efficient and reliable delivery system is more pressing than ever. AI rises to this challenge, offering a solution that is not just effective but also sustainable.
In the pursuit of excellence, collaboration with innovative and reliable partners becomes paramount. Companies like carGO Health are leading the way, combining the power of technology with a deep understanding of the medical delivery landscape. As highlighted in their insightful blog post, "The Role of Technology in Modern Medical Deliveries," the integration of technology in medical logistics is not just about improving efficiency; it is about transforming the way we think about and approach medical deliveries.
As we embrace the future, the synergy between AI and medical deliveries promises to bring about a revolution, transforming the landscape and setting new standards of excellence. The journey ahead is exciting, and with AI as a trusted ally, the medical delivery industry is well-equipped to rise to the challenges and seize the opportunities that lie ahead.