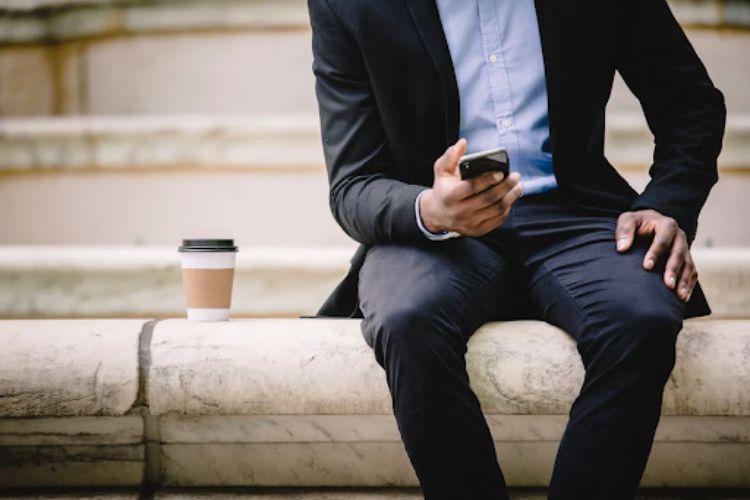 Sailthru SMS is a communication system that enables businesses to send and receive text messages to their customers. It is an effective way for companies to keep in touch with customers, promote new products or services, and create a more personalized customer experience. With Sailthru SMS, businesses can quickly, easily, and cost-effectively reach out to their target audiences in the most convenient manner possible – through text messaging. This article will provide an overview of Sailthru SMS features, benefits, and how it can help your business grow.
What is Sailthru SMS
Sailthru SMS is a text message marketing service designed to help businesses reach their customers quickly and easily. With this service, businesses can send targeted messages to their customers in order to increase engagement, drive sales, and build loyalty. Know more about sailthru SMS, for businesses to deliver tailored messages at the right time and place in order to meet customer needs. 
Sailthru SMS platform allows businesses to easily create, manage, and track text message campaigns from start to finish with its user-friendly interface. This includes features such as list management tools for creating custom subscriber lists; scheduling options for setting the timing of when messages are sent; segmentation capabilities for targeting specific groups of customers; analytics tools for tracking the performance of campaigns; and more. Businesses can also use personalized fields such as first name or order number within their messages so that each customer will receive a unique experience based on their individual preferences or activities.
By leveraging Sailthru's powerful features, businesses can quickly create effective text message campaigns that will engage customers in real-time by delivering relevant content directly into their handsets. This helps drive conversions while also building strong relationships between brands and consumers over time through consistent communication and engagement strategies. Additionally, since it is an
Benefits of Using Sailthru SMS
In the fast-paced world of digital marketing, it is important to stay ahead of the curve and find ways to optimize your campaigns. One way to do this is through using Sailthru SMS, a powerful tool that can help you reach and engage your audiences in a personalized and efficient way.
Sailthru SMS allows you to send targeted messages with ease and efficiency. You can segment segments of users based on their interests or demographics, scheduling messages for optimal times for delivery and tracking response rates from each message group. In addition, Sailthru makes it easy to monitor campaigns by providing detailed analytics reports so you can understand how well your messages are performing in real time.
Sailthru also offers advanced features such as automated message triggers based on user behaviours or preferences, allowing you to personalize your messaging even further. This ensures that users receive timely content that is relevant to them which increases engagement levels, strengthens customer loyalty, and improves conversions for businesses. 
Using Sailthru SMS also helps save businesses money since there are no contracts required with their services – only monthly subscription fees depending on usage – which makes it an ideal choice for small businesses or startups who have limited resources but still need access to reliable messaging tools without breaking the bank. 
How Does Sailthru SMS Work
Sailthru SMS is a powerful marketing tool that can be used to reach and engage customers in real-time. With this technology, businesses can send personalized messages directly to their customers' mobile phones. This helps increase customer engagement and build brand loyalty. But what exactly is Sailthru SMS and how does it work? 
Sailthru SMS is a messaging service that allows companies to send personalized texts, images, links, and more directly to their customers' mobile devices. It enables businesses to create automated campaigns based on customer behavior or preferences. The service also supports two-way communication with consumers through surveys or polls so businesses can better understand their target audience. 
The first step in using Sailthru SMS is creating an account with the company's platform and setting up your messaging program. You'll need to provide basic information like your business name, website URL, contact details, etc., as well as select a pricing plan that fits your needs. After setting up your account you'll be able to access the platform's user dashboard which will allow you to manage contacts lists for segmented campaigns based on customer demographics such as age or location. You'll also be able set custom triggers for automated messages such as birthday offers or special promotions.
Features of Sailthru SMS
SMS marketing is one of the most effective ways to reach consumers in a timely and cost-effective manner. Sailthru SMS is a powerful platform that enables companies to create customized and targeted campaigns to engage customers with relevant messages. This article will discuss some of the key features of Sailthru SMS that make it an ideal choice for businesses looking to grow their customer base through engaging and personalized communication.
First, Sailthru SMS offers a wide range of customization options for your campaigns. You can personalize each message with individualized content based on customer profiles, past purchases, and other data points. This allows companies to send highly targeted messages tailored specifically to each customer's interests or needs. Additionally, you can schedule messages ahead of time so they are sent at optimal times throughout the day or week when customers are most likely to be available and engaged with your content. 
Second, Sailthru SMS provides easy-to-use analytics tools that allow you to measure the success of your campaigns in real time. With this feature, you can track open rates, clicks, conversions, opt-outs, and more so you can adjust your strategies accordingly for maximum effectiveness. 
Pricing and Plans for Sailthru SMS
SMS marketing is one of the most powerful tools available to businesses looking to reach out to their customers. Sailthru SMS is a great tool for businesses that want to stay connected with their customers and keep them engaged. But how much does it cost? Here, we explain the pricing and plans for Sailthru SMS. 
Sailthru offers three different plans: Basic, Pro, and Enterprise. The Basic plan starts at $99/month plus a fee per message sent (ranging from $0.05 – $0.06). This plan includes up to 500 contacts and 1,000 messages per month. The Pro plan starts at $299/month plus a fee per message sent (ranging from $0.04 – 0$5). This plan includes up to 10,000 contacts and 20,000 messages per month. Finally, the Enterprise Plan is tailored-made for larger companies who need more flexibility in terms of features and contact limits; pricing is based on usage but generally ranges from around several hundred dollars a month up into thousands depending on usage needs – it's best to contact Sailthru directly for an accurate quote on this option as each company's needs vary greatly in this case.
Conclusion
Sailthru SMS is an effective way to reach customers quickly and efficiently. It can be used for both marketing and customer service, allowing businesses to connect with their customers in a timely manner. With its powerful features and easy-to-use interface, Sailthru SMS is a great choice for any business looking to improve its customer engagement strategies. By learning more about Sailthru SMS, businesses can better understand how they can use this tool to increase sales, build relationships with their customers, and improve overall customer satisfaction.