Start with a Gentle Cleanser
When it comes to taking care of your skin, there is no one-size-fits-all approach. Everyone's skin is different and requires individualized attention. One fundamental step that everyone should take in their skincare routine is using a gentle cleanser.
A gentle cleanser will help remove impurities, dirt and oils from the surface of your skin without drying it out or causing damage to the delicate balance of your skin's natural oils. Using a harsh cleanser can strip away the protective barrier that keeps moisture locked in and can cause irritation, redness and breakouts. A gentle cleansing is the formula on how to brighten dull skin.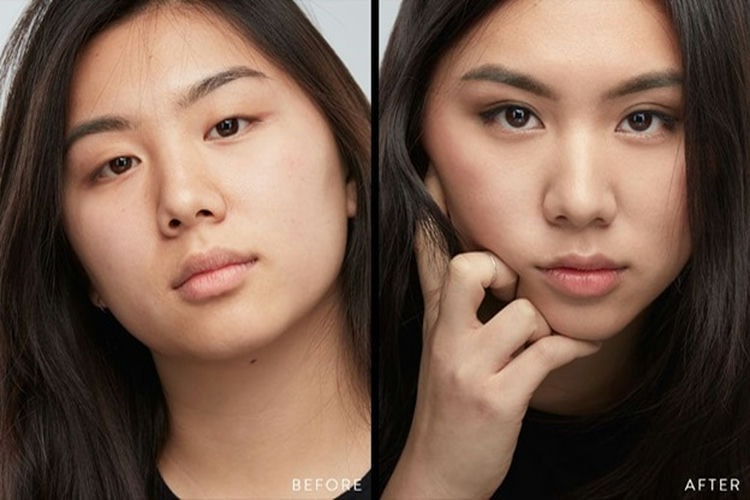 When selecting a gentle cleanser, look for ingredients like aloe vera, glycerin or honey which are known for their soothing and calming properties. Avoid products with fragrances as these can be irritating to sensitive skin types and if you suffer from acne look for formulas enriched with salicylic acid which helps unclog pores while also being mild enough not to cause further irritation.  In addition to choosing the right product it's important not to scrub too vigorously when cleansing as this can cause microtears in the delicate layers of your skin.
Exfoliate Dead Skin Cells
It's no secret that exfoliating dead skin cells is important for maintaining healthy, glowing skin. But what exactly is exfoliation, and how often should you be doing it?
Exfoliation is the removal of dead skin cells from the surface of your skin. This is an important part of your skincare routine as it helps to unclog pores, remove dry patches, and reduce wrinkles. It also helps reduce acne breakouts and encourage cell turnover for a brighter complexion.
The most common type of exfoliation involves using a physical scrub or brush with an abrasive texture to slough off the top layer of dead skin cells. You can find these kinds of products in drug stores or beauty supply stores in various forms such as scrubs, brushes, sponges etc.
Be sure to choose one that's gentle enough for your skin type; if you have sensitive skin opt for something gentler like a cloth or sponge-based scrub rather than something too abrasive like sugar or salt granules which can be too harsh on delicate areas like the face and neck. In addition to physical exfoliants there are also chemical options available such as alpha hydroxy acids (AHAs) and beta hydroxy acids.
Use a Hydrating Mask
Using a hydrating mask is one of the best ways to give your skin a boost of hydration and keep it looking healthy. Hydrating masks are packed with moisturizing ingredients that help to draw moisture into the skin, keeping it soft and supple. They can also help prevent dryness, flaking, and dullness by locking in essential water molecules that your skin needs to stay hydrated.
When you use a hydrating mask, you're giving your skin an extra dose of nourishment it needs to be healthy. Many masks are formulated with humectants such as glycerin or hyaluronic acid that draw water into the surface layers of the skin for lasting hydration. These ingredients help trap moisture in so your face stays soft and plump all day long. You'll also find other nourishing ingredients like ceramides, antioxidants, or natural oils in many formulas that provide further benefits like smoothing out wrinkles or reducing inflammation.
Using a hydrating mask is easy: simply apply an even layer over clean dry skin—avoiding eyes and lips—and leave for 10-15 minutes before rinsing off with lukewarm water.
Try Natural Remedies
In today's world, more and more people are turning to natural remedies to treat common ailments such as headaches, colds, and stomach issues. Natural remedies are safer than traditional medications because they don't contain any synthetic chemicals or drugs that can have unwanted side effects. Plus, some of these homeopathic treatments provide relief without the hefty price tag normally associated with prescription medications. So if you're looking for an alternative way to address a health issue you may be experiencing, consider trying one of these natural remedies before resorting to pharmaceutical drugs.
One of the most common natural cures is the use of essential oils. Essential oils are derived from plants and herbs that contain therapeutic properties which can be used in aromatherapy or applied directly onto the skin. Some popular essential oil blends include lavender for relaxation and eucalyptus for sinus relief. When using essential oils topically, it's important to dilute them in a carrier oil like jojoba or coconut oil first so there is no risk of irritation or allergic reaction when applied directly onto your skin.
Use Sunscreen Daily
It is no secret that the sun's powerful ultraviolet (UV) rays can be harmful to our skin. Too much exposure to UV light can lead to burns, premature aging, and even skin cancer. Fortunately, there are steps we can take to protect ourselves from these dangers – namely, using sunscreen.
Sunscreen is a lotion or spray that helps block out the sun's rays and reduce the risk of sunburn and skin damage. It should be applied liberally on all exposed areas before going outdoors or spending time in direct sunlight, even on cloudy days. When selecting a sunscreen product look for one with an SPF (sun protection factor) of at least 15 for basic protection and 30 if you plan on staying out in the sun longer than usual.
Make sure it also specifies it provides broad spectrum coverage which will protect against both UVA and UVB rays – two forms of UV radiation emitted by the sun that are responsible for most types of skin damage caused by prolonged exposure to sunlight. In addition to regular use of sunscreen when outdoors, there are other measures you can take to protect your skin from UV radiation such as avoiding peak hours when the sun is at its strongest (typically between 10am-2pm).
Eat Foods Rich in Antioxidants and Essential Nutrients
In today's world, eating a healthy and nutritious diet is essential for maintaining good health. Eating foods rich in antioxidants and essential nutrients can be beneficial for our overall well being. Antioxidants help to fight free radical damage caused by environmental toxins, while essential nutrients provide the body with the vitamins and minerals it needs to stay healthy.
Fruits and vegetables are some of the best sources of antioxidants. Apples, oranges, strawberries, blueberries, spinach and kale are all excellent sources of antioxidants that help to protect cells from oxidative damage caused by free radicals. Eating a wide variety of fruits and vegetables will ensure you get an adequate amount of these important compounds in your diet.
Whole grains are another excellent source of both antioxidants and essential nutrients like B vitamins, magnesium, iron and zinc. Oats, quinoa, brown rice and buckwheat contain high levels of B vitamins which play an important role in energy production as well as helping to maintain healthy skin, hair nails and bones.
Nuts are also a great source of essential nutrients like vitamin E which helps protect cells from oxidative damage caused by free radicals as well as providing heart-healthy monounsaturated fats like oleic acid found in almonds or polyunsaturated fats.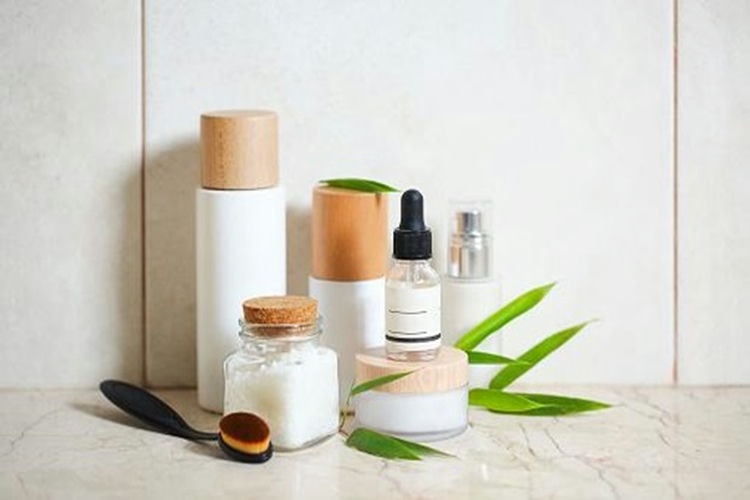 Increase Water Intake
Drinking water is essential for maintaining a healthy lifestyle, but many people do not drink enough of it. Studies have shown that increasing your daily water intake can help improve overall health and wellbeing, as well as reduce the risk of certain illnesses.
The human body is made up of approximately 60% water and needs to replenish its reserves in order to stay healthy. Water helps the body absorb vitamins and minerals more efficiently, aids in digestion and removal of toxins from the body, transports nutrients around the body and helps keep skin looking hydrated and fresh. If you don't drink enough water each day, you may experience signs of dehydration such as fatigue or headaches.
There are several ways to increase your daily water intake:
Start each morning with a glass of lukewarm lemon-infused water: This simple routine will kick-start your metabolism for the day ahead while also providing an extra dose of vitamin C!
Carry a reusable bottle with you throughout the day: This way you'll be reminded to keep topping up on your H20 whenever possible.
Add flavorings such as mint or cucumber slices to make drinking more enjoyable: You can also add fruit such as berries or oranges.
Get Adequate Sleep and Exercise
We all know that a healthy lifestyle is important, but sometimes it can be difficult to make time for regular exercise and get adequate sleep. The good news is that both of these activities are essential for our overall health, and making them a priority can have huge benefits.
When it comes to exercise, even just 30 minutes of moderate activity per day can have major positive effects on your physical and mental health. Exercise helps improve cardiovascular health, reduces stress hormones in the body, boosts mood and energy levels, increases flexibility and balance, strengthens bones and muscles, improves cognitive functioning – the list goes on!
And if you don't have time during the day for an extended workout session? Even just getting up from your desk every hour or two throughout the day to stretch or take a quick walk around the block can make a big difference in how you feel during the day.
Just as important as getting regular physical activity is getting enough sleep each night. Sleep allows our bodies to rest and recharge so that we're better equipped to tackle the next day's tasks with energy and focus. Not only does sleep help us stay alert throughout the day but it also supports cognitive functioning such as memory formation and problem solving skills. Aiming for 7-9 hours