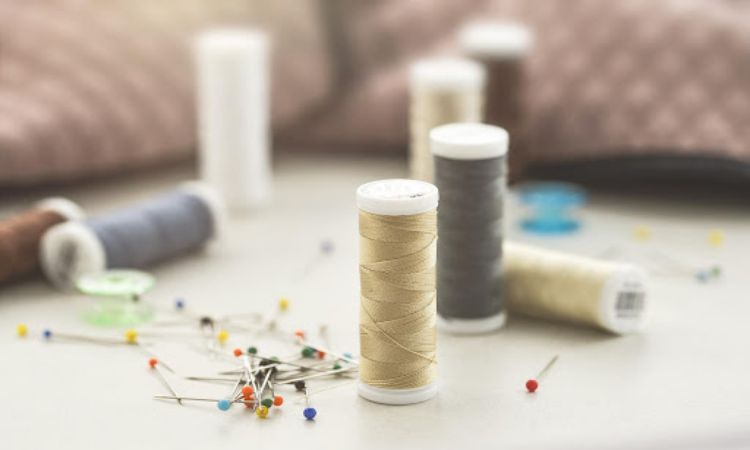 Are you looking for a comprehensive guide on how to sew with chinlon fabric? If so, you've come to the right place! Chinlon fabric is a versatile and affordable material that is perfect for a wide variety of sewing projects. It has many desirable qualities such as its lightweight nature, durability, and resistance to stretching. In this guide, we'll cover the basics of sewing with chinlon fabric, from pre-washing to pressing and beyond. With this knowledge, you'll be able to create beautiful garments and accessories with ease. So, let's get started!
Table of Contents
What is chinlon fabric?
Chinlon fabric, also known as polyamide or nylon, is a synthetic fiber made from polymers. It is a lightweight, strong, and durable material that has a smooth, silky feel and is a great option for sewers of all skill levels. It is highly resistant to abrasion and does not tear easily. The fabric's stretchy quality makes it easy to work with and is perfect for creating clothing pieces that require more flexibility. Chinlon fabric is also incredibly soft and comfortable to wear. It's ideal for creating lingerie and swimwear that will be comfortable against the skin. It is also wrinkle-resistant.
Chinlon fabric is often used in clothing and accessories, swimwear, outdoor gear, and for other projects. Its versatility makes it a great choice for a variety of projects.
Tips for sewing with chinlon
Sewing with chinlon fabric is a great way to add a unique touch to any project. Here are some tips for working with this versatile fabric:
Pre-washing: Before you start your project, be sure to pre-wash your chinlon fabric. This will prevent any shrinkage and also help remove any potential dyes that could bleed when the fabric is washed.
Thread selection: When working with chinlon fabric, it's important to use a thread that is strong and durable. Polyester thread works well for chinlon fabrics because it is strong, lightweight, and doesn't break easily.
Seam finishes: Chinlon fabric can fray easily, so it's important to finish your seams. A serger is the best option for finishing seams, but if you don't have one you can use pinking shears or even fray-check to keep your edges from fraying.
Use pins and clips: When pinning or clipping your chinlon fabric together, be sure to use pins and clips that won't leave a hole in the fabric. Safety pins work well and are easy to remove after sewing.
Ironing: Ironing chinlon fabric can be tricky, as it tends to scorch easily. To avoid this, always use a pressing cloth and the lowest heat setting on your iron.
By following these tips, you can make sure that your projects made with chinlon fabric turn out beautifully!
Projects to make with chinlon
One of the best uses for chinlon fabric is in apparel projects. The softness and lightweight qualities make it ideal for tops, dresses, and skirts. For more structured items like jackets and coats, a combination of chinlon and heavier fabric can be used for optimal results. Chinlon can also be used to make colorful accessories like scarves, bags, and headbands.
Home décor projects can also be made with chinlon fabric. From curtains to pillow covers, chinlon fabric is a great choice because it comes in a variety of colors and patterns. Chinlon is also easy to wash and care for, making it a great option for household items that may need to be washed frequently.
Quilting enthusiasts will also love working with chinlon fabric. Chinlon can be used to make both large quilts as well as small quilted items like pot holders or table runners. Using chinlon fabric to make quilts is an especially nice way to use up scraps of fabric since the pieces do not have to be cut into specific sizes or shapes.
No matter what project you choose to make with chinlon fabric, the lightweight, soft material will ensure that the finished product is both comfortable and stylish. With a little imagination and some creative thinking, you can create beautiful pieces using chinlon fabric that will be enjoyed for years to come.
Conclusion
Chinlon fabric is a great choice for a variety of sewing projects. It is lightweight, easy to work with, and produces high-quality results. With the right tips and techniques, you can create beautiful projects with chinlon fabric. No matter your skill level, chinlon fabric is sure to be a versatile and rewarding choice for your next sewing project.