Baby cribs are an essential piece of furniture for any new parent. They provide a safe, comfortable space for your baby to sleep and play in. Cribs come in a variety of designs and styles ranging from traditional wooden designs to modern convertible models. Regardless of the type you choose, safety is the most important factor when selecting a crib. It's important to make sure that the crib meets all current safety standards as set forth by the Consumer Product Safety Commission (CPSC).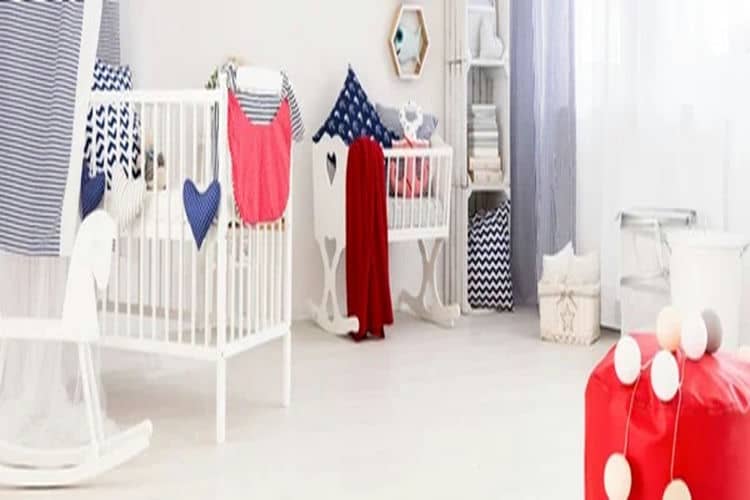 Additionally, keeping your budget in mind will also help you select a quality yet affordable option that fits within your budget. With so many options available it can be difficult to decide on one but with some research and careful consideration you can find just the right crib for your little one. A baby cot is an essential piece of furniture that all parents need. It's the perfect place for your little one to sleep, rest, and feel safe and secure.
Types of Baby Cribs
When deciding on a baby crib, the first decision parents must make is the type of crib that is right for their baby. There are three main types of cribs available: standard, convertible, and mini/portable. Each type has its own unique features and benefits that should be considered before making a purchase.
Standard Cribs are the most common type of crib and typically come in two sizes: full-size or compact size. They usually have four sides with fixed rails to ensure babies don't fall out while sleeping. Most standard cribs are made from wood or metal and offer adjustable mattress heights for when your child starts to sit up or crawl around in their sleep space. They also often come with a variety of safety features such as non-toxic finishes, safe hardware, and secure railings to protect your little one from any potential hazards.
Convertible Cribs are designed to grow with your child as they age by converting into different types of beds such as toddler beds or daybeds when needed. These types of cribs can be an excellent option if you want to invest in something that will last through multiple stages of your baby's life while still providing them with a comfortable sleep space during infancy.
Safety Considerations for Baby Cribs
Safety is always the top priority when it comes to caring for an infant. Parents and caregivers must take every precaution to ensure a safe and comfortable environment for their little one. One of the most important considerations when it comes to baby safety is the crib, which is where your child will spend a lot of time sleeping, napping, and playing. Here are some essential safety tips for selecting and using baby cribs:
Make Sure the Crib Meets Current Safety Standards: Cribs should meet or exceed all current safety standards set by organizations like ASTM International or Consumer Product Safety Commission (CPSC). Look for labels that indicate compliance with these standards, such as JPMA certification.
Check all Hardware Components: Ensure that all screws, bolts, nuts, and other hardware components are securely fastened on the crib frame – this can prevent accidental collapses or hazards caused by loose parts. Also look out for any sharp edges or burrs in metal parts that may cause injury if touched by your baby's delicate skin.
Choose Appropriate Bedding: Avoid using pillows in the crib as these can increase risk of suffocation; instead use lightweight blankets that are tucked around mattress edges so they do not cover your baby.
Important Features of Baby Cribs
When it comes to baby cribs, safety should be the top priority. Parents often have a hard time deciding which crib is right for their little one, so they should keep in mind the important features of baby cribs.
The first feature that parents should look for when shopping for a baby crib is safety. It's essential that the product meets current safety standards and is certified by organizations such as the Juvenile Products Manufacturers Association (JPMA). Cribs should also not have any sharp edges or protrusions that can hurt your child. Additionally, all hardware used to assemble the crib must be secure and tight-fitting.
Another important feature to consider when choosing a baby crib is size. Make sure you get a model that fits well in your nursery – too large and it will take up too much space; too small and it won't provide enough room for your little one to grow into. The mattress height must also be adjustable so you can lower or raise it as needed as your child grows older.
Durability is another factor you need to consider when purchasing a baby bed. You want something sturdy enough to withstand daily wear and tear over time, especially if you plan on using it for multiple children.
Shopping Tips for Baby Cribs
Shopping for a baby crib can be an overwhelming task. From safety concerns to design options, there are many considerations to make when selecting the perfect crib for your little one. To make the process easier, we've compiled some helpful shopping tips for baby cribs that you should keep in mind.
Tip #1: Know Your Crib Safety Standards: Safety should always be top of mind when purchasing a baby crib. The U.S. Consumer Product Safety Commission (CPSC) recommends looking for certain features such as strong slats and hardware that is secured tightly in place to avoid any form of entrapment or falling hazards from occurring. Be sure to check the labels on the crib before making a purchase and confirm that it meets all safety standards set forth by CPSC.
Tip #2: Consider Your Space: If you live in a smaller space, look for space-saving features such as convertibility or adjustable sides and mattress heights that allow the crib to grow with your child over time. Also take into account any furniture pieces surrounding the nursery area; if you have limited room, opting for an open-back style may provide more flexibility with placement of furniture items nearby (e.g., dressers or rockers).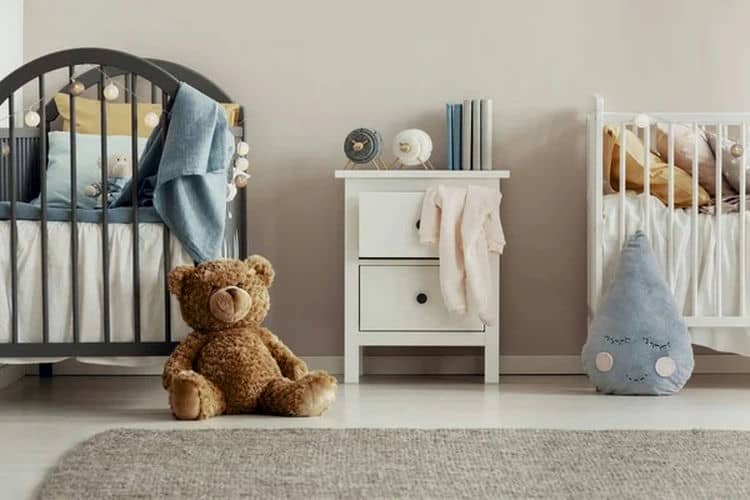 Conclusion
Baby cribs are a safe and comfortable way for infants to sleep. They provide the perfect environment for babies to get restful sleep and are designed to keep babies safe from potential hazards. Baby cribs come in many different styles and materials, making it easy to find one that fits your budget and meets all of your needs. With their many benefits, there is no doubt that baby cribs are an important part of any nursery.