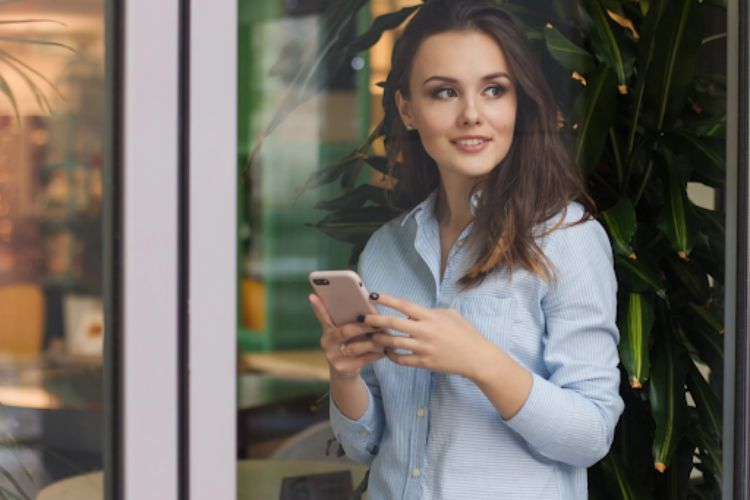 In an age when we're glued to our screens, an old player is making a grand comeback: SMS.
What if you're missing out on an untapped goldmine at your fingertips? If you're a restaurant owner, SMS marketing for restaurants could be your ticket to reaching your customers.
Imagine sending out an irresistible offer, watching reservations pour in within minutes, or reminding your patrons about a particular dish and seeing a surge in orders. The power of SMS can make it happen!
Keep reading to discover five best practices that'll help your restaurant's SMS campaigns sizzle.
1. Craft a Personal Touch With Your Restaurant Message to Customers
Your restaurant's messages need a personal touch to resonate with diners. Make every SMS feel like a direct conversation rather than a generic broadcast.
Personalization Is Key
In the age of automation, it's easy for messages to come across as robotic. Yet, with SMS marketing for restaurants, you can connect on a personal level. Start with simple gestures like addressing customers by their first name or referencing their last order.
Exclusive Deals and Updates
Sending customers a restaurant message offering exclusive deals or updates about events, new dishes, or loyalty rewards makes them feel valued and special. It's like handing them a VIP pass to your restaurant's inner circle.
Feedback Channels
After dining, invite feedback. Not only does it show that you value your customers' opinions, but it also gives insights to improve the diner experience.
2. Optimize Your Restaurant Promotion Using Sample SMS Marketing Messages
Unlock the potential of your restaurant promotions by using tried-and-tested SMS samples. These guiding templates ensure your messages hit the mark every time. Let's look further into this:
Why Samples Matter
Crafting the perfect message can be daunting. Using sample SMS marketing messages as a starting point can provide a blueprint. It helps gauge the tone, length, and content that resonates best with your audience.
Testing and Refining
Send out different message versions to small segments of your list to determine which garners the most response. Once you have that data, refine your approach and use the best-performing messages for wider broadcasts.
Incorporate Imagery
Platforms like Project Broadcast allow you to include media in your messages. A compelling photo of your special dish can make all the difference!
3. Get Creative With SMS Marketing Ideas For Restaurant
Creativity in SMS marketing can be the secret sauce to success. Explore how innovative text campaigns captivate customers and boost your restaurant's appeal.
Flash Promotions
Spark excitement with limited-time offers. For instance, "First 20 customers after 5 PM today get a free dessert!"
Loyalty Programs
Encourage repeat business by integrating SMS into your loyalty program. Send reminders about points or offer exclusive discounts to members through text.
Interactive Polls
Engage your audience by asking them to vote on new menu items or themes for upcoming events. It fosters interaction and provides valuable feedback.
4. Text Marketing For Restaurant: Ensure Permission and Compliance
Before diving into SMS marketing, have explicit customer consent to receive messages. It builds trust and ensures you're compliant with regulations.
Always provide an easy way for recipients to opt out of receiving future messages. Respecting their choices strengthens your brand's reputation.
Text marketing regulations can vary by region. Stay updated with local and national rules to ensure you're always in compliance.
5. Monitor, Analyze, and Adapt For Success
Keep track of your campaigns' performance. By monitoring results, analyzing data, and adjusting your strategies, you can ensure long-term success and stay ahead of the curve.
Be sure to pay attention to metrics like open rates, click-through rates, and conversion rates. These insights will guide your future campaigns.
Trends also change. By keeping a finger on the pulse of SMS marketing trends and diner preferences, you can adjust your strategies to stay ahead of the curve.
Consider having regular feedback sessions with select patrons. Their insights can be invaluable in refining your SMS marketing strategies.
6. Segment Your Audience For Targeted Messaging
Some customers are different. Some are frequent diners, while others only come in for special occasions. 
Understanding these differences is essential for SMS marketing for restaurants. By segmenting your audience, you can tailor your messages.
If a segment of your list loves vegetarian dishes, alerting them about a new vegan entrée will likely get their attention. Also, if customers always order wine, notifying them of a wine-tasting event or special discount can increase participation.
Remembering and acknowledging special moments like birthdays or anniversaries with a personal message can create lasting loyalty. Offering a discount or a freebie can make them feel valued and appreciated.
7. Integrate SMS With Other Marketing Channels
While SMS marketing is powerful, it's even more effective when combined with other channels. For instance, promote your restaurant's social media pages through text and vice versa. That not only increases your reach but also boosts engagement across platforms.
Ensure your brand voice and visuals are consistent across SMS and other channels. This creates a cohesive experience for your patrons, making your restaurant easily recognizable and trusted.
Integrating SMS with platforms like your CRM or email marketing software can provide valuable insights. You can determine which customers have yet to visit and send them a personalized offer through SMS. Also, data from SMS campaigns can inform your strategies on other platforms.
With these additional best practices, you're well on your way to mastering SMS marketing for restaurants. Remember, the key is to stay adaptable, understand your audience, and always seek to provide value through your messages.
SMS Marketing For Restaurants: Let's Get Started!
There's no denying the many benefits of SMS marketing for restaurants. As you embark on this journey, remember to be personal, creative, and respectful. Incorporate the best practices listed here, and watch your restaurant's popularity and revenues soar!
Thank you for investing your time with us. We hope this article was insightful and valuable. Continue learning by exploring our other blog posts, and elevate your marketing strategies further!