A home massage chair is a convenient and economical way to enjoy the benefits of massage therapy in the comfort of your own home. Massage chairs provide a range of therapeutic benefits that can help reduce stress, improve circulation, alleviate pain and tension, and increase relaxation. They are also great for improving posture and increasing mobility. With a wide variety of models available on the market today, you can choose one that meets your individual needs and budget.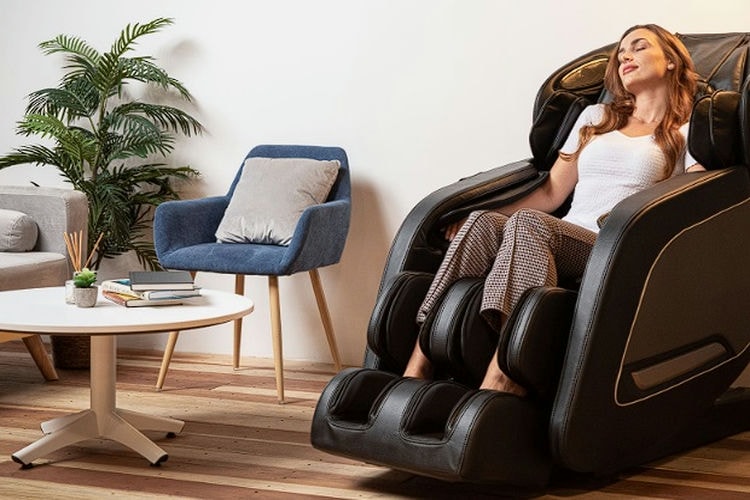 Benefits of Home Massage Chairs
Home massage chairs offer unparalleled comfort and convenience to those who need a massage but can't always make it to the spa or don't have access to professional massage therapists. Massage chairs allow users to enjoy a full-body massage in the comfort of their own homes, without having to leave the house or pay hefty fees for a therapist.
The benefits of using a home massage chair are numerous. First and foremost, they provide an excellent way for individuals to relax after long days at work or stressful events. A good quality, the adjustable chair can help alleviate pain, tension, and soreness in all areas of the body by providing targeted pressure on specific muscles and joints. Additionally, these chairs help improve posture by aligning your spine correctly while also improving circulation throughout your body.
Using a home massage chair is also more cost-effective than visiting a masseuse regularly as there are no additional expenses like transportation costs or appointment fees that come with going out for regular massages.
Types of Home Massage Chairs
When it comes to relaxation, massage chairs are one of the best ways to reduce stress and enjoy a deep sense of well-being. With so many different types of home massage chairs available on the market, it can be hard to know which one is right for you. In this article, we'll take a look at some of the most popular types of home massage chairs and discuss their features and benefits.
Zero Gravity Massage Chair: Zero gravity massage chairs offer a unique experience that replicates zero-gravity space flight with its reclined position. By elevating your legs above your heart level, these chairs promote improved circulation throughout your body while providing an intense full-body massage. On top of that, zero-gravity chairs also use airbags to provide gentle compression around your neck and back for added relaxation benefits.
L-Track Massage Chair: L-track massage chairs are designed with an L shape track system that runs from your neck down past your glutes for an intense full-body stretching sensation while providing relief from muscle pain and tension.
How to Choose the Right Home Massage Chair
When it comes to choosing a home massage chair, the options can seem overwhelming. With so many brands and models on the market, it's important to do your research to ensure you get the best massage experience possible. Here are some tips for choosing the right massage chair for home for your needs:
Consider Your Budget: Massage chairs come in a range of prices, from basic models that cost several hundred dollars up to luxurious chairs with advanced features and higher price tags. Knowing what you can afford is key when narrowing down your choices.
Think About Size & Comfort: Make sure you have enough space in your home for whatever chair you're considering, and consider whether or not its design will fit comfortably with your body type. If possible, try out different chairs before purchasing so that you can get a better feel for each one's size and comfort level before committing to one model over another.
Look For Quality Features: The features offered by different chairs vary greatly depending on their price range and brand—but regardless of budget, make sure any chair you choose has quality components such as durable materials and strong motors that will last through years of use without needing repairs or replacements.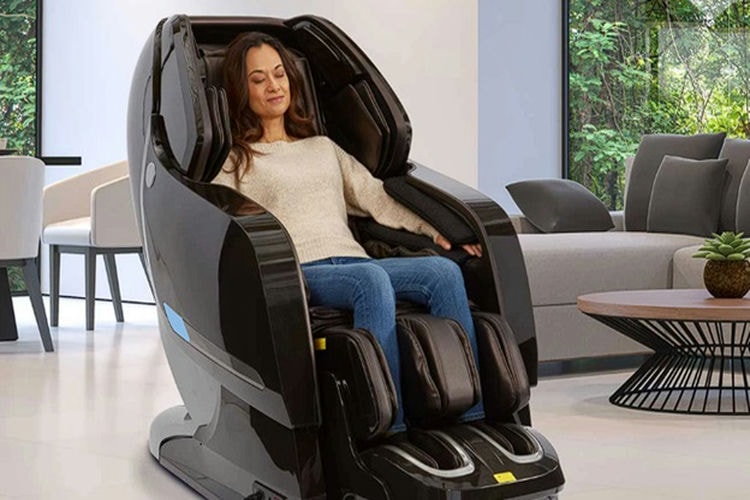 Maintenance and Care of Home Massage Chairs
Our modern lives are increasingly hectic and demanding, leaving us with less and less time to look after ourselves. Massage chairs can provide the perfect solution for busy individuals in need of relaxation and relief from the stresses of everyday life. Home massage chairs can be a great long-term investment if you take the necessary steps to maintain them properly.
To ensure your massage chair lasts for many years, it's important to perform regular maintenance.
Conclusion
In conclusion, home massage chairs offer an easy and convenient way to enjoy the benefits of a professional massage in the comfort of your own home. They can help reduce stress, relieve tension and muscle pain, improve circulation, and boost overall health. Home massage chairs are an investment that can pay off in a big way over time.