Introduction
A hot cold water dispenser is a convenient and efficient way to access hot and cold drinking water. It provides a quick and easy way to get the perfect temperature of water for any occasion. Whether you want an ice-cold drink on a hot summer day or a steaming cup of tea or coffee on a cold winter morning, a hot cold water dispenser can deliver. With many features such as adjustable thermostat, timer settings, no-drip technology, and energy saving options available with most models, it is easy to select one that will fit your needs perfectly.
Benefits of Hot and Cold Water Dispensers
Hot and cold water dispensers are becoming increasingly popular in both commercial and residential settings. They provide hot, cold and sometimes even room temperature water on demand, allowing for a variety of beverages to be prepared quickly. Hot cold water dispenser can also save time, energy, money and the environment by eliminating the need for single-use plastic bottles. Here are just a few of the many benefits of having a hot and cold water dispenser in your home or business:
Convenience: Hot and cold water dispensers offer convenience like no other appliance does. You no longer have to wait for an entire pot of boiling hot water or refrigerate large jugs full of ice-cold drinking water – it's all right there at your fingertips! This makes it easy to prepare coffee, tea or any other beverage you desire with minimal effort.
Time Saving: Having instant access to hot or cold drinking water saves you time because you don't have to wait for it to cool down before consuming it. It also eliminates the need for running tap water until it gets either hot enough or cool enough – both of which can take a while depending on how much is needed.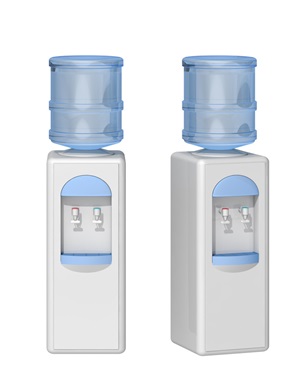 Types of Water Dispensers
Water dispensers are machines that dispense cold, hot and room temperature water. They have become increasingly popular in recent years as they offer a convenient way to access clean drinking water, whether for personal use or at the workplace. There are several types of water dispensers available on the market today and each type has its own advantages and disadvantages. In this article, we will explore the different types of water dispensers and their features so that you can make an informed decision when it comes to purchasing one.
The most common type of water dispenser is the countertop model. This type of machine typically sits on top of a counter or table, with a spigot at the bottom for easy access to your desired temperature water. Countertop models generally range in price from around $50-100 depending on size and features such as hot/cold settings or built-in filtration systems. The main advantage to this type is its convenience – you simply fill up your cup with cold or hot tap water whenever needed! The downside is that these machines require regular maintenance such as cleaning filters every 2-3 months, which can be time consuming if done manually.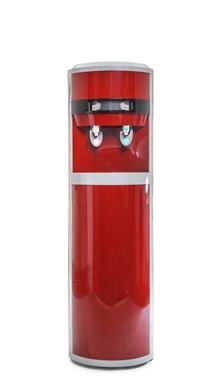 Advantages of Installing a Hot and Cold Water Dispenser in the Home or Office
Having access to hot and cold water on demand is a luxury that many of us take for granted. Installing a hot and cold water dispenser in the home or office can provide numerous benefits, from convenience to energy savings. Here are some of the advantages of installing a hot and cold water dispenser in the home or office:
Convenience – Hot and cold water dispensers provide instant access to both hot and cold water with one simple push of a button. This eliminates the need to wait for tap water to heat up or cool down, making it easy to enjoy drinks quickly. In addition, these systems are designed with easy-to-use features that make them ideal for busy households or offices.
Cost Savings – By using a hot and cold water dispenser, you can save money on bottled beverages such as soda, tea, coffee, etc., since you won't have to purchase them as often when you have instant access at home or at work. Additionally, since these units don't require electricity to operate, they help reduce energy costs associated with boiling kettles for tea or coffee throughout the day.
Installation Process and Maintenance Requirements for Hot and Cold Water Dispensers
Hot and cold water dispensers are becoming increasingly popular in homes and offices, as they provide a convenient source of filtered drinking water. Whether you have a stand-alone model or an under-the-counter installation, setting up your hot and cold water dispenser is relatively simple. However, proper installation and maintenance are essential for ensuring safe operation.
Before installing the unit, you must make sure it is properly ventilated to prevent overheating. You must also determine the location of the power supply so that it can be connected to an outlet near the dispenser. Additionally, make sure there is enough space around it for easy access to all components as well as adequate air circulation.
The next step in installing your hot and cold water dispenser involves connecting it to a dedicated water line with shut off valves on each side of the unit. To ensure that your system is properly plumbed, only use certified professionals who will guarantee their workmanship according to local building codes and regulations.
Once everything has been installed correctly, you may need to empty some air from the lines before using your new hot and cold water dispenser for the first time; otherwise, a bubbling sound may be heard when operating either tap or lever handle models.
Conclusion
The hot cold water dispenser is a great addition to any home or office. It provides an easy and convenient way to access filtered hot and cold water with just the touch of a button. This appliance is also energy efficient, making it both cost-effective and eco-friendly. With its many features and benefits, the hot cold water dispenser is a great choice for anyone looking for an easy way to access healthy drinking water on demand.