Welcome to the world of international school enrollment! International school education provides a unique opportunity for students to gain an enriching and diverse learning experience. It offers access to high-quality education that is often unavailable in other educational settings, as well as valuable cultural experiences.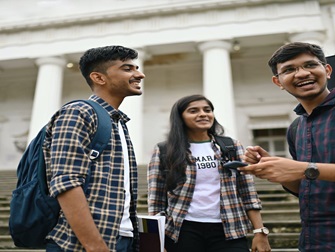 International school enrollment also provides a strong foundation for college and career readiness, equipping students with the skills they need to succeed in an increasingly globalized world. Through this guide, we will explore the benefits of enrolling in an international school, how to find one that fits your needs and budget, and tips for navigating the application process.
Definition of International School
International schools are educational institutions that focus on providing quality education to students from all over the world. These types of schools offer students an opportunity to learn different cultures and languages in a globalized setting. As a result, international schools are becoming increasingly popular and are being established in many countries around the world.
An international school is typically defined as one that follows a curriculum which includes an international perspective and has an enrollment comprising both foreign and local students. The curriculum offered by these institutions is based on standards set by various organizations including the International Baccalaureate (IB) or Cambridge International Examinations (CIE). This type of education is not only beneficial for those who want to pursue higher studies abroad but also for those who wish to gain exposure to cultures from around the world.
In addition, international schools seek to provide their students with greater access to resources than they would have had at their home country's traditional school system, such as more robust science labs, computer labs, libraries and facilities dedicated solely to foreign language study. This helps create a more holistic learning environment where children can excel academically while still having opportunities outside of classroom studies such as sports or art clubs that allow them to socialize with peers from different backgrounds.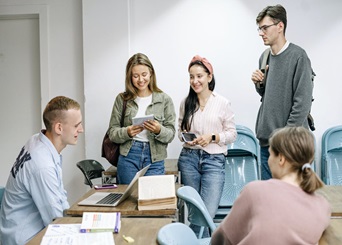 Reasons to Consider Enrolling in an International School
Are you looking for an education that bridges the gap between cultures and provides a unique educational experience? If so, look no further than enrolling in an international school. International schools are typically private institutions that offer a curriculum based on the educational standards of another country. They often feature bilingual instruction and diverse student bodies, making them ideal for those interested in learning about other cultures and gaining global perspectives. Here are some of the top reasons to consider enrolling in an international school:
Global Education – An international school is designed to provide students with a comprehensive understanding of different cultures and global issues. Students gain exposure to new languages, customs, beliefs and ways of life which can help them develop culturally sensitive problem-solving skills necessary for success in today's interconnected world. Additionally, they may also be able to take part in travel opportunities such as exchange programs or field trips abroad which can open up new doors when it comes to job prospects or further studies later on down the line.
Bilingual Instruction – Most international schools offer bilingual instruction with both English-language instruction as well as language classes relating to their host country's language including Spanish, French or Mandarin Chinese depending on where the school is located (for example).
Advantages of Attending an International School
The advantages of attending an international school can be vast. From developing global awareness and cultural understanding to increased academic opportunities, there are many reasons why an international school experience can be beneficial for students.
First and foremost, one of the greatest advantages of attending an international school is the ability to gain a global perspective on life. At these schools, students are exposed to a diverse range of cultures, customs, values and perspectives from all around the world. As such, they become more aware of how different countries operate and develop a greater understanding of other cultures. They also learn more about their own culture as well as that of other nations by engaging in conversations with people from various backgrounds.
In addition to gaining cultural knowledge and appreciation for diversity, another advantage of attending an international school is having access to higher quality academics than what may be available at local schools in certain areas or countries. International schools often have highly qualified teachers who provide instruction through interactive teaching methods such as hands-on activities or student presentations which can help boost academic performance among students.
Furthermore, many offer advanced courses that may not be available at local schools which can help prepare students for college or university studies abroad if desired later on in their educational careers.
Disadvantages of Attending an International School
As the world becomes increasingly interconnected, more and more parents are sending their children to international schools in the hopes of giving them a better education and a wider perspective on life. While there are many benefits to attending an international school, it is important to recognize that there can also be some drawbacks.
One of the main disadvantages of attending an international school is the cost. International schools tend to be much more expensive than local public or private schools due to their high tuition fees, additional fees associated with extracurricular activities, and other necessary costs such as travel for field trips or sports teams. This makes it difficult for families who may not have access to financial support from family members or other sources.
Another potential downside of attending an international school is the language barrier. Depending on where you live and which school you attend, students may need to learn new languages in order to keep up with classes taught in English (or another language). If your child already has difficulty learning languages, this could present a significant challenge that would affect their academic performance as well as social relationships with classmates who come from different backgrounds and cultures. It's also worth noting that international schools often have stricter rules than local public or private schools when it comes to attendance policies, and dress codes.
Finding the Right School for Your Child's Needs
Choosing a school for your child can be a daunting task, especially if you're unsure of what the right fit looks like. While there is no one-size-fits-all answer to finding the perfect school, there are some surefire ways to make sure you're making the best decision for your child's individual needs.
First and foremost, it is important to understand what type of school environment will work best for your child. Do they thrive in smaller class sizes or larger ones? Are they more independent learners or do they need more guidance? Would an academic or arts focus be better suited for their learning style? Once you have determined these elements, it will be easier to narrow down potential schools that could meet these criteria.
The next step in selecting a school is researching potential options thoroughly. Consider factors such as cost, location, course offerings and extracurricular activities available at each institution before making any final decisions. Talk with teachers and administrators about their philosophy on education and how it aligns with your own values – this can help you gain insight into how well any given school would support your child's growth academically and emotionally.
Conclusion
Overall, international school enrollment is a growing trend that is likely to continue in the future. With the increasing availability of educational resources and technology, more people are able to access quality education from around the world. This trend not only increases educational opportunities for students but also helps promote global collaboration and cultural understanding. Therefore, it is important to support initiatives that enable international school enrollment so that more students can benefit from its advantages.