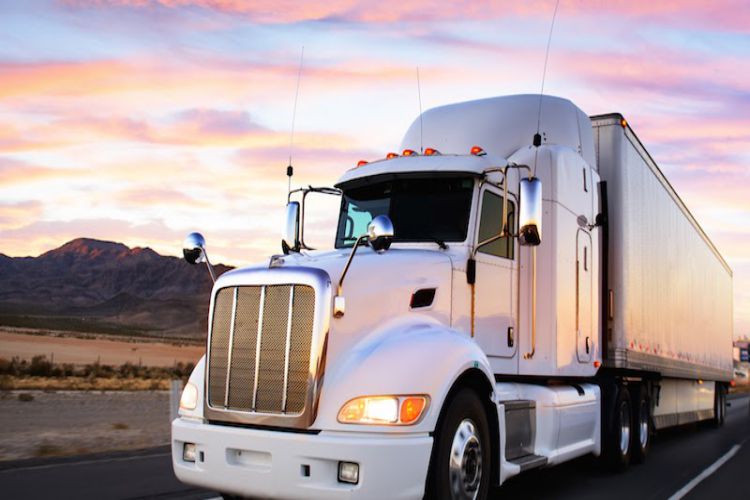 As economies and businesses around the globe become increasingly reliant on shipments of goods, the heartbeat of freight is kept alive by truckers. These hardworking individuals are essential to maintaining supply chains operating at a steady rhythm, transporting vital resources and products for industry operations as well as everyday necessities. 
In this article, we will explore the challenges that these invisible heroes face every day in ensuring that logistical operations remain reliable and successful. We will learn about their daily rhythms, from navigating unknown roads to managing heavy payloads, all while abiding by stringent regulations – no job they take on goes unnoticed or underrated. 
The Role of Truckers in the Supply Chain
Truckers occupy a vital position in the supply chain, playing a crucial role in the transportation of goods from one place to another. As professional drivers, they are required to be skilled and experienced in navigating large vehicles on different terrains, delivering products accurately and efficiently, and ensuring that cargo arrives both on time and undamaged. They provide a bridge between the production and retail sectors, and their job requires them to be constantly on the move, delivering products across different regions.
As a result, the transport industry is a cornerstone of a healthy economy, and truckers are indispensable players in this ecosystem. Their job requires endurance, patience, and focus, and they are often called upon to perform their duties in adverse weather conditions, pot-holed or winding roads, and unpredictable traffic situations.
Experiences of Freight Drivers on the Road
The daily rhythms of freight drivers vary significantly, as they are highly dependent on factors such as the type of cargo being transported, delivery locations, and road conditions. However, every trucker's experience shares a common thread – long hours on the road. Drivers often work for extended periods without breaks to meet tight deadlines and ensure timely deliveries. 
Truckers are also subjected to monotony, as they often cover the same routes repeatedly. This sameness can be mentally taxing and exhausting, requiring drivers to maintain a high level of concentration throughout their journeys. In addition to physical fatigue, truckers must also deal with the mental strain that comes with constantly being away from family and friends. A truck parking app survey conducted in 2020 found that the majority of truckers spend between one and six nights on the road before returning home. 
Navigating Different Routes and Regulations
Aside from spending long hours on the road, truckers also face the challenge of navigating through unfamiliar routes and adhering to stringent regulations. As they travel across state lines and different jurisdictions, truck drivers must be well-versed in various driving laws, including weight restrictions, speed limits, and mandatory rest breaks. Furthermore, there are strict guidelines for securing cargo to ensure safe transport. Any violation of these regulations can result in hefty fines or even suspension of their commercial driver's license. 
Truckers must also be skilled in managing heavy payloads while maintaining safety and balance on the road. It requires a combination of strategic driving techniques, such as proper braking and steering, as well as regularly checking and adjusting tire pressure. All of these tasks must be performed while adhering to strict delivery schedules, making the job of a trucker both physically and mentally demanding. 
Strategies for Efficiency and Safety on the Job
To maintain efficiency and safety on the job, truckers employ various strategies. With advances in technology, many drivers now use GPS devices and navigation apps to plan routes and track traffic conditions. These tools help them avoid accidents, road closures, or other obstacles that could cause delays. Additionally, truckers must also prioritize rest and breaks to ensure they are well-rested and alert while driving. It is crucial for both their safety and the safety of others on the road. 
Furthermore, truckers must also be proactive in maintaining the condition of their vehicles. Regular maintenance checks are necessary to ensure that trucks are operating at their optimal level, reducing the risk of breakdowns or accidents on the road.
Technology's Impact on Logistics
As technology continues to advance, it has dramatically impacted the logistics industry and the daily rhythms of truckers. With the introduction of electric vehicles and autonomous trucks, the transport industry is on the brink of a significant transformation that could change how goods are shipped in the near future. These advancements have the potential to increase efficiency, reduce fuel costs and carbon emissions, and improve safety for both drivers and other road users. 
Truckers will also have access to real-time data and analytics, allowing them to make better decisions on the road and increase productivity. However, with these advancements come concerns about potential job displacement for truck drivers. As the industry evolves, it is essential to prioritize retraining and upskilling programs for current truckers to ensure they remain competitive in the changing landscape of logistics.
Reflections From Drivers Around the World
The job of a trucker is not without its challenges, but it is also gratifying. Truckers have the opportunity to see different parts of their country and even the world while being an essential part of the global supply chain. The sense of accomplishment that comes with delivering goods safely and on time is unmatched. It's a profession that requires dedication, skill, and resilience – qualities that make truckers highly valued members of the transport industry.