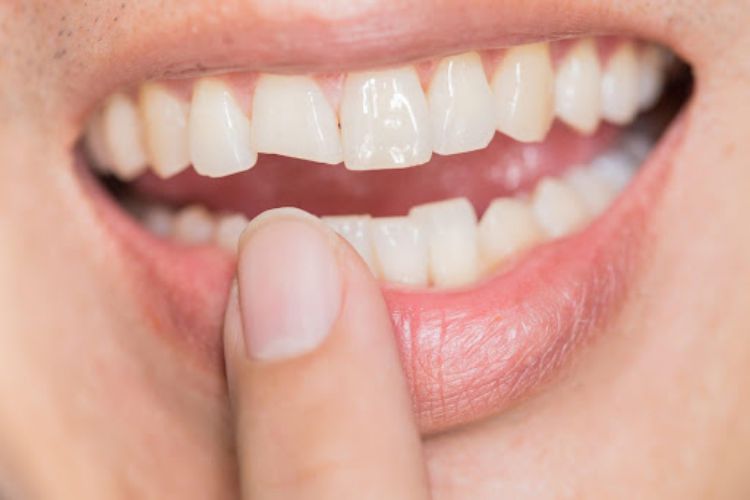 Have you ever thought about how a missing front tooth could affect your smile and confidence in daily life? Even one missing tooth can make a big difference. But don't worry; the world of dentistry has some fantastic news for you!
This article is about the latest innovations in front tooth replacement that can bring back your beautiful smile. It will guide you through the options available, their benefits, and what you need to consider when deciding.
So, are you ready to restore your confidence with the most suitable front tooth replacement option?
Front Tooth Replacement Options
There are various front tooth replacement options available in the field of dentistry. Each option has pros and cons, which we will discuss further:
Dental Implants
Dental implants are considered the most advanced and long-lasting front tooth replacement option. These entail the surgical implantation of a titanium post within the mandible, which acts as a replacement root for the missing tooth. 
Dental implants are highly durable and have the potential to last a lifetime with proper care. Not only do they provide functional benefits, but they also closely resemble natural teeth in terms of appearance and sensation. 
Bridges
Dental bridges are another popular option for front tooth replacement. They consist of a false tooth (pontic) attached to crowns on either side. These crowns are then placed over the neighboring teeth to hold the pontic in place.
Bridges are a more affordable alternative to dental implants, which is why many people choose them. The procedure for getting bridges is relatively quick and non-invasive, allowing for a faster and less disruptive experience. 
Snap-on
Snap-ons, also known as snap-in dentures, are a relatively new option for front tooth replacement. They consist of titanium posts surgically placed in the jawbone, similar to dental implants. However, instead of individual crowns, a full set of false teeth is attached to the posts using special attachments.
Snap-on provides more stability and security than removable dentures, making them a favorable option for those struggling with traditional dentures. If you are considering this option, you can learn more about snap-on smile product here.
What to Consider When Choosing a Front Tooth Replacement
When deciding between the different front tooth replacement options, it's essential to consider some factors. Here are some to keep in mind:
Overall Cost
Dental implants may seem the most expensive option, but they are a long-term investment. Bridges and dentures may require frequent repairs or replacements, making them costlier in the long run.
Oral Health
The condition of your oral health is crucial when choosing a front tooth replacement option. Dental implants require healthy gums and sufficient bone density for successful placement. Your dentist may recommend alternative options if you have underlying oral health issues.
Consultation with a Dentist
It is essential to consult with a dentist before deciding on a front tooth replacement. They will assess your case and recommend the most suitable option. Make sure to ask any questions and express any concerns during the consultation.
Embrace Your Smile Revolution
Front tooth replacement options have come a long way in modern dentistry, providing natural-looking and functional solutions for missing cracked teeth. Consider the pros and cons of each option, along with your personal preference, to choose the best option for you.
So don't let a missing front tooth hold you back anymore. Explore your options and take that step toward a confident smile!
If this article sheds light on a new topic, our blog can provide even more enlightening content.