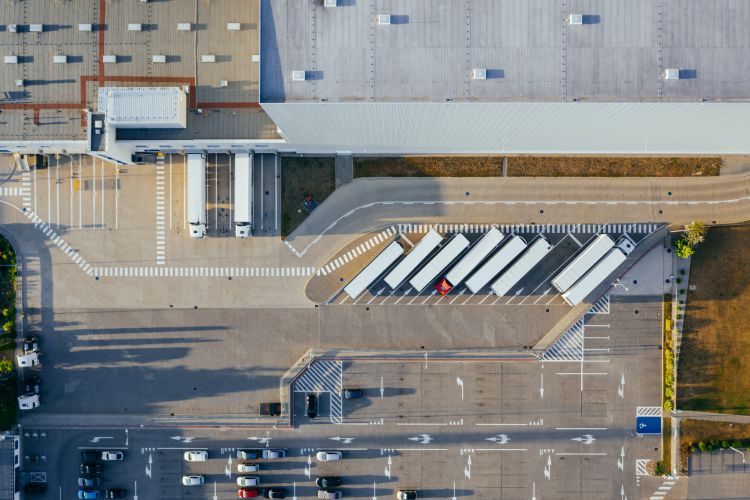 Very few businesses remain at their current size. From the people of your team to the facilities you lease, it's necessary to make continuous adjustments as you scale. Maybe you've judged a few things incorrectly and need more space. Rather than acquiring a new building and changing locations, you should rediscover the potential of your space and unlock the power of doing incredible things. Suppose your current footprint isn't going to cut it. In that case, you may want to consider setting up an industrial tent, i.e., a temporary building structure designed in conformity with the needs and uses of your business. Although there are many similarities between an industrial tent and a temporary building, there are differences regarding safety, quality, function, and longevity. 
The secret to choosing an industrial tent is there's no secret. Just ask the manufacturer or consultant to come visit your place and listen to your concerns so they can accurately identify your needs and make a suitable recommendation. If you believe that an industrial tent is the answer to your space needs, you'll be surprised to know how many options are available. In what follows, we'll answer some of the most commonly asked questions about industrial tents, so take a look. 
What Are the Most Popular Industrial Tent Sizes? 
As a rule, industrial tents are available in various sizes, in widths from four metres to over twelve metres and lengths of up to twenty metres. The widths and lengths are standardised for uniform appearance and to ensure the construction of any infrastructure is successful. Of course, if you're looking for something special, don't fret because the industrial tent can be custom-designed for your application. In other words, it can provide the perfect layout for your floor space. You can adjust the size and shape of the tent to meet your business needs. An added benefit is that the tent is relocatable, providing flexibility unattainable with a traditional building.  
What Are the Different Types of Industrial Tents? 
Based on the safe environment and access to the site, roughly ten thousand square feet per day can be built. Whether for temporary or permanent arrangements, there's nothing more important than safety and reliability. An industrial tent can be placed on different grounds, and there's no need for special preparation. The lifespan of the tent structure depends on the material used and how well it's maintained. There are many types of industrial tents, and some of the most popular options include: 
Roofed structure

. The top of the tent provides protection against the elements, so the weather can't damage or destroy the inventory. Roofed structures are used by all types of businesses for storage, including logistics companies and warehousing businesses. The tent structure can be installed in a matter of days. 

Non-insulated

. A non-insulated tent can be made of anything rigid, providing the ideal budget solution for non-sensitive storage and workshop areas. The side flaps can be closed to prevent rain and wind from coming through. 

Partly insulated

. The partially insulated structure reflects radiant energy back into the space, meaning it's appropriate for protection against external forces. You can store goods that are slightly sensitive to temperature. The partly insulated tent features sandwich panels for the outer walls and a PVC-coated roof. 

Insulated aluminium hall

. The insulated aluminium hall is a reliable construction made up of robust aluminium. Once you know your needs and the space at your disposal, create a layout that minimises wasted time and maximises efficiency. This type of industrial tent is ideal for creating a safe and positive work environment. 

Flexhal

. The flexhal is a semi-permanent industrial tent that can create additional mid-term to long-term space for your business. It's very much like a permanent hall; no foundation is required, and the permit application time is faster. The walls and the roof consist of sandwich panels, so the flexhal is fully insulated. 
There are endless possibilities when it comes to customising an industrial tent, so take advantage of this opportunity. Most tent rental companies collaborate with Tent Trading (https://www.tenttrading.com/), a specialist in custom-made tents.  
Can Industrial Tents Be Heated or Air-Conditioned? 
Industrial tents have proven and effective insulation systems, but heat or an air conditioner can be provided. You can use a mobile heater to ensure a feel-good climate during the colder months of the year; it can be operated with oil or electricity. The heater generates warm and clean air, so it's safe for use in a temporary structure. An air conditioner can provide cool and clean air in hot and dusty environments, so you can maintain a comfortable working environment. Depending on the size of the industrial tent, multiple air conditioners can be used to ensure everyone stays cool. 
Can An Industrial Tent Be Attached to My Existing Building? 
An industrial tent creates a functional, flexible space. It can be attached to an existing structure, leveraging the sealed connecting tent system. Generally speaking, the tent is constructed of a fabric held up by poles and attached to the ground with the help of ties. Ballast can be used, not to mention that it's possible to attach the tent directly onto the building using eye-bolt installations. A dedicated manager will oversee all of the project's aspects, working closely with key decision-makers regarding installation (and dismantling or relocation. As mentioned earlier, an industrial tent is designed to withstand harsh weather conditions and last.
Final Thoughts 
The demand for tents in industrial applications continues to grow, so tent manufacturers and the rental industry experience high demand for labour, materials, and products. Awareness and adaptability have heightened following the COVID-19 pandemic. Industrial tents for business are capable of meeting the storage, production, and logistics needs of companies in various sectors. They can be customised with ventilation systems, thermal insulation, and appropriate lighting, to mention just a few. Tent structures can be easily relocated to another site or reconfigured based on your evolving business needs. By opting for an industrial tent, you're investing in a functional and adaptable space.