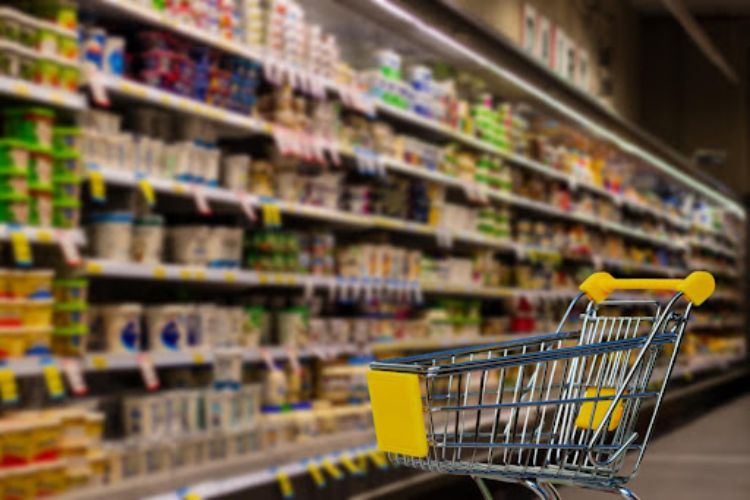 Grocery store shelves play a crucial role in the consumer shopping experience. They are strategically designed to showcase products and attract customers.
In this document, we will delve into the psychology of product placement on grocery store shelves. We will also discuss the implications of these tactics for both consumers and businesses.
So, read on!
Eye-Level Placement
One of the most commonly used strategies in grocery store shelf psychology is placing products at eye level. This placement is highly effective as it catches the attention of consumers immediately. 
Consumers tend to assume that products at their eye level are of higher quality and have more desirable packaging. This is due to the fact that our eyes naturally gravitate towards objects at our eye level. This makes these products more visually appealing.
The Power of Color
Color plays a significant role in product placement on grocery store shelves. Bright and vibrant colors tend to draw attention. Muted or dull colors can easily be overlooked.
Retailers use this knowledge to strategically place products with eye-catching colors in prominent positions on shelves. Color psychology is also utilized in product packaging. It helps evoke certain emotions or associations in consumers.
For example, incorporating the color green may give off a sense of freshness and healthiness. This makes it an ideal choice for food products.
Visual Hierarchy
To guide consumers towards specific products, retailers use visual hierarchy techniques in grocery store shelf placement. This refers to the positioning of products in a certain order. It is based on their importance or desired level of attention.
For example, on a cereal aisle, the most popular and profitable brands are typically placed at eye level. The more generic or lesser-known brands are placed on lower shelves. This encourages consumers to reach for the more familiar and visually appealing products first.
Another example would be the use of Slatwall accessories, such as shelves or hooks, to create visual hierarchies on the shelves. These can be used to highlight certain products or promotions. It can then further influence consumer choices.
Endcaps and Special Displays
Retailers also use endcaps and special displays to highlight certain products in a store. These are highly visible areas that tend to grab the attention of shoppers as they pass by.
Products placed on these displays are often associated with sales or promotions. This makes them more appealing to consumers.
Moreover, the limited space on these displays creates a sense of urgency and scarcity, encouraging customers to make a quick purchase.
Seasonal and Impulse Items
Seasonal and impulse items are commonly placed near the checkout counter or at the end of aisles in grocery stores. This is because these items tend to have a higher profit margin from impulse buying.
Grocery store shelves near the checkout counter are also strategically designed to feature smaller, affordable items such as candy, magazines, and gum. These products are particularly appealing to shoppers waiting in line and looking for a quick and easy purchase.
The Impact of Consumer Behavior on Grocery Store Shelves
Product placement on grocery store shelves is a carefully thought-out and strategic process. Retailers use various tactics to influence consumer choices and increase sales.
By understanding these techniques and strategies, businesses can effectively attract and persuade customers. 
For more articles, you may explore our main blog.