Dysphagia is a difficulty in swallowing, affecting individuals of all ages. Its causes are diverse, including neurological disorders, stroke, cancer, and aging. Dysphagia hinders meal enjoyment and can lead to severe health issues, such as malnutrition and aspiration pneumonia. This article explores how food thickeners have become pivotal in managing dysphagia, offering improved safety and quality of life for those affected.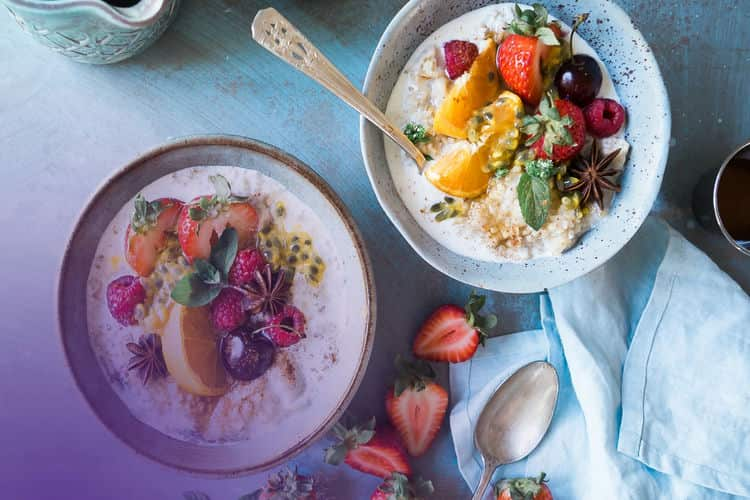 The Function of Food Thickeners
One of the primary functions of food thickeners like Simply Thick is to enhance swallowing safety for people affected. Dysphagia often comes with a risk of aspiration, where food or liquid enters the airway instead of the esophagus, potentially leading to pneumonia. Food thickeners can transform thin liquids into thicker, more manageable textures, reducing the likelihood of aspiration.
Customizing Consistencies
It is important to note that not all food thickeners are the same. They come in varying thickness levels, categorized as nectar-thick, honey-thick, and pudding-thick. This enables healthcare professionals to tailor the consistency of foods and liquids to meet the specific needs and preferences of individuals with dysphagia, making it a highly adaptable solution.
Improved Nutritional Intake
Dysphagia often results in reduced food and liquid intake, which can lead to malnutrition and dehydration, leaving people more susceptible to illness. Food thickeners enable individuals to enjoy a broader range of foods and beverages, thereby increasing their nutritional intake and overall well-being.
Enhanced Quality of Life
Food thickeners provide individuals with dysphagia a more satisfying and socially engaging dining experience. They can participate in family gatherings, dine in restaurants, and maintain a sense of normalcy, greatly contributing to their quality of life.
Convenience and Accessibility
The good news is that thickeners are widely available in healthcare settings and for home use. This accessibility ensures that individuals with dysphagia have a reliable means of managing their condition.
Important Considerations
The use of food thickeners in dysphagia management should be done under the guidance of a healthcare professional. The appropriate consistency level and the type of thickener used can vary from one person to another, depending on the severity and cause of dysphagia.
Types of Food Thickeners
Common types of food thickeners include cornstarch-based thickeners, xanthan gum, and guar gum. These substances are generally tasteless and odorless, ensuring that the flavor of the food or beverage is not significantly altered.
Challenges and Considerations
While food thickeners offer numerous advantages in managing dysphagia, it's important to consider potential challenges. Thickened liquids, for example, can be less appealing to some individuals, which may lead to reduced fluid intake and a risk of dehydration. Achieving the perfect consistency is a delicate balance, as over-thickening can make foods unpalatable.
Conclusion
Food thickeners play a crucial role in treating dysphagia by improving swallowing safety, customizing consistencies, enhancing nutritional intake, and boosting the quality of life for those affected. When used under healthcare professionals' guidance and with careful attention to consistency and flavor, food thickeners offer a lifeline to individuals living with dysphagia, allowing them to maintain their dignity, independence, and well-being.