What is NFT Investing
NFT investing has become one of the hottest topics in the investment world. NFT stands for non-fungible token, and it is a type of digital asset that is stored on the blockchain and can be used to represent physical or digital items. An NFT can represent anything from artwork, music, videos, game assets, or even real-world items like cars or houses.
The technology behind NFTs makes them unique because each one is not interchangeable with any other token—they are truly one-of-a-kind. This means that when an investor purchases an NFT they can be sure that it's theirs alone and no one else has a copy of it. As such, investors are drawn to this technology because it offers security and scarcity which provide potential value appreciation over time.
In the realm of investing, there are several ways to benefit from NFTs ranging from buying them directly as investments to leveraging their underlying technology in other investment strategies such as trading them on secondary markets or building portfolios around certain themes like gaming, art collections, or virtual worlds. Additionally, investors may also choose to leverage smart contracts written on top of the blockchain layer in order to create new types of financial instruments backed by these tokens such as derivatives contracts.
The world of investing is changing and Non-Fungible Tokens (NFTs) have become a popular way to diversify portfolios and seek out new opportunities. NFTs are digital assets that can represent anything from artwork to game items, real estate, and even stocks. For investors looking for something different from traditional investments, NFTs offer several potential benefits.
First off, NFTs are incredibly liquid investments. Unlike traditional stocks or bonds where you may have to wait days or weeks for your money to be available after selling them, NFTs can be bought and sold almost instantly on the blockchain. This makes it easy for investors to take advantage of sudden changes in market sentiment without having to worry about long waits before they can access their funds.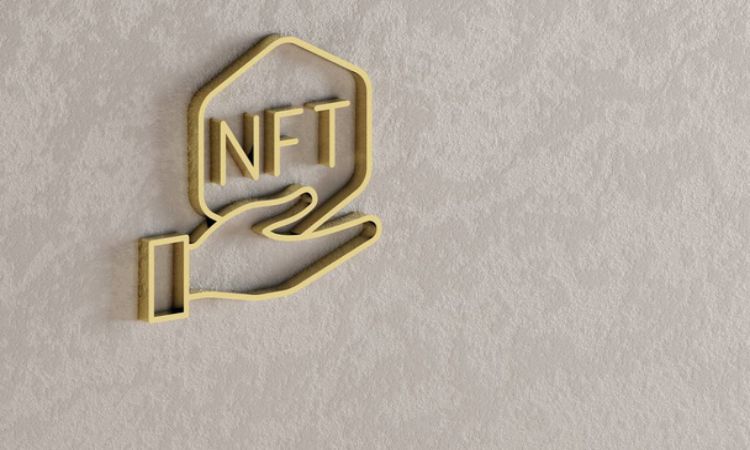 Second, the transparency of the blockchain allows investors to track the entire history of an NFT – including where it was purchased and how much it has been sold for in the past – making it easier than ever before for buyers to conduct due diligence on any asset they're considering purchasing. As a result, investors gain greater confidence when buying into an investment knowing that there is an accurate record of its past performance available at all times.
Risks Associated with NFT Investing
NFT investments are quickly becoming one of the hottest trends in the cryptocurrency market. However, as with any investment, there are risks associated with NFTs that investors should be aware of before taking the plunge. In this article, we will discuss some of these risks and how to mitigate them when investing in NFTs.
The first risk associated with NFT investments is liquidity risk.
Because NFTs are relatively new, there isn't yet an established secondary market for trading them, which means it can be difficult to find buyers or sellers at a fair price. This makes it difficult to liquidate an investment quickly if needed and could lead to losses if prices fall drastically before you're able to sell your holdings. To mitigate this risk, investors should research potential buyers and sellers ahead of time so they know where they can go if they need to liquidate their investment quickly.
A second risk associated with investing in NFTs is regulatory uncertainty.
The blockchain technology that underlies many cryptocurrency markets is still largely unregulated, which means there may be changes or regulations imposed on crypto assets at any time without warning that could affect prices significantly or make them illegal altogether.
Best Practices for NFT Investing
NFT investing has become increasingly popular in recent years, with the potential for lucrative returns that can't be found in more traditional investments. However, as with any investment, there are certain best practices to consider when investing in NFTs. Here are some of the best practices for NFT investing that all investors should keep in mind:
1. Do Your Research:
As with any investment, it is important to do your research before making a purchase. Make sure you understand the asset you're looking at and what it represents. It's also important to look into the creator and their reputation within the NFT space.
2. Set Realistic Expectations:
It is important to set reasonable expectations when investing in NFTs as they have been known to be incredibly volatile compared to other asset classes like stocks or bonds. There is no guarantee of returns and investors should not expect quick profits from their investments; instead, they should focus on long-term growth potential and diversification across multiple assets when possible.
Conclusion
NFT investing has become increasingly popular in recent years as a way to diversify investments and gain exposure to the digital world. With an increasing number of NFTs being created and traded, investors have seen an opportunity to capitalize on this space. Although there are risks involved with any investment, NFT investing can be lucrative if done carefully. As more people become aware of the potential of NFTs, more investors will enter this market in search of potential profits. Investing in NFTs is a great way to diversify your portfolio and gain exposure to the growing digital asset class.