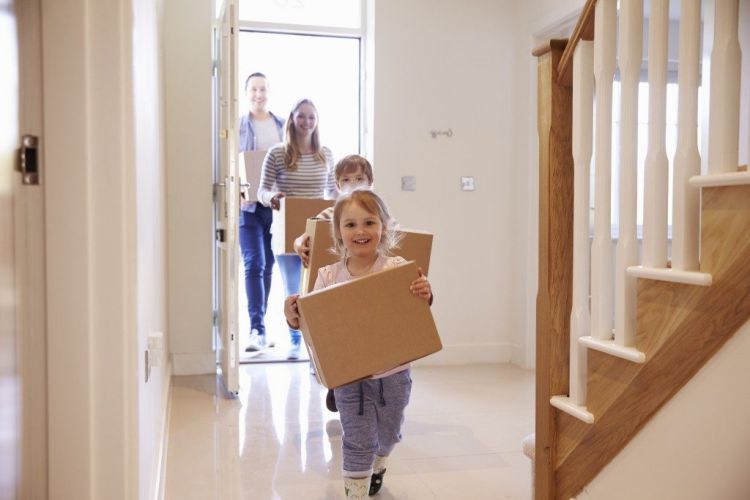 Are you facing the daunting task of moving your family, with all its belongings, to a new home?
Moving can be a hectic and stressful time for families, even more so when young children are involved. It involves much more than packing a few boxes and loading them into a truck. This article provides the ultimate advice to help you navigate this process smoothly, efficiently, and with a lower stress level.
We've got some tried-and-true moving tips for families that will make this major life transition as seamless as possible for your whole family.
Declutter and Organize
Before you start packing, take some time to declutter and organize your belongings. This will not only make the moving process easier but also help you save money on transportation costs.
Start by going through each room in your house and getting rid of any items that are no longer needed or used. If you want to create a fresh and organized space in your new home, you can also schedule a thorough cleaning service with a company like Ivcleanteaminc.com, which can help ensure your new place starts off spick and span.
You can donate them to charity, hold a garage sale, or simply throw them away. This will not only reduce the number of items to pack but also make your new home feel more spacious and organized.
Plan Ahead
Moving requires careful planning, especially when it comes to logistics and timing. Start by creating a timeline for your family move and setting specific goals for each week leading up to the moving day. This will help you stay on track and avoid any last-minute scrambling.
Also, Make certain that each box is clearly labeled with its contents and the room to which it belongs. This will greatly simplify the process of unpacking and save you a lot of time.
Involve Your Children
Moving can be especially overwhelming for children, who may feel anxious about leaving their familiar surroundings. To ease their worries, involve them in the moving process by letting them pack their own belongings and choose the color of their new room. You can also take this opportunity to teach them about decluttering and organizing, which are important life skills.
Hire Professional Help
While moving on your own may seem like a cost-effective option, it can quickly turn into a chaotic and exhausting experience. Consider hiring professional movers to help you with the heavy lifting and transportation of your belongings. This will not only save you time and energy but also ensure that your items arrive safely at your new home.
Get Familiar with Your New Neighborhood
Moving to a new neighborhood can be both exciting and overwhelming. Before the big move, take some time to explore your new area and get familiar with its amenities. This will help you adjust more easily once you're settled in.
You can also reach out to your new neighbors and get to know them before moving day.
Smooth Moves Start With Smart Moving Tips for Families
In conclusion, moving to a new home can be a challenging but exciting experience for your whole family. By following these moving tips for families, you can make this transition as smooth and stress-free as possible.
Remember to take breaks, ask for help when needed, and keep a positive attitude throughout the process.
Was this article helpful to you? If so, make sure to check out our blog for more useful information and resources.