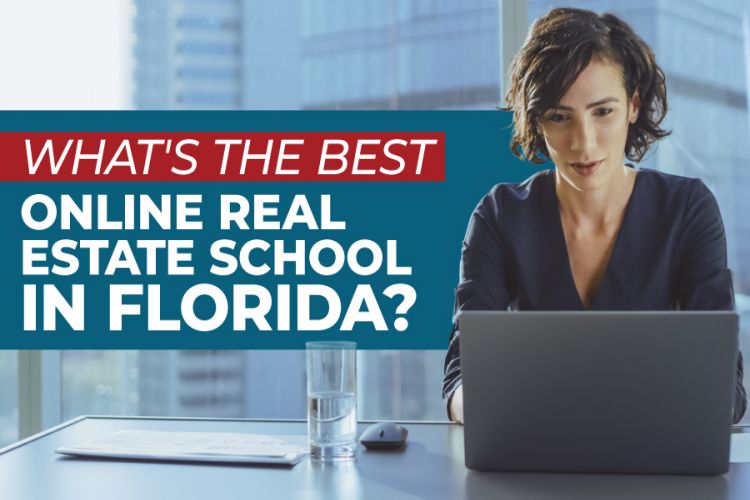 Choosing the right institution from which to pursue your real estate education is a significant decision. It sets the foundation for your career in one of the most dynamic industries today.
This guide will serve as your ultimate resource for choosing a Florida real estate license school online that meets your needs and propels you toward success. Read on to learn the details.
Understanding the Different Types of Courses Offered
A quality Florida real estate license school online offers a variety of courses designed to cater to various career paths within the industry. These include:
Real Estate Agent License Course

: For those aspiring to become licensed real estate agents, this course provides the necessary knowledge and skills.

Broker License Course

: This course is ideal for real estate agents looking to level up their careers and become brokers.

Continuing Education

: A must for all real estate professionals, these courses ensure you stay updated with the latest industry trends and regulations.

Community Association Manager (CAM) License Course

: This is perfect for individuals who manage community associations.

Board Members Certification

: A course designed for board members to understand their roles and responsibilities better.
Factors to Consider When Choosing a Florida Real Estate License School Online
When selecting a Florida real estate license school online, consider the following factors:
Flexibility of the Programs

: Online real estate schools should offer flexibility, allowing you to complete coursework at your own pace. This feature mainly benefits those juggling work, family, and other commitments.

Affordability

: An online school eliminates commuting costs and often has no extra fees for course materials. Furthermore, online courses are accessible from anywhere, on any device, saving you time and resources.

Individual Attention

: Despite being online, the school should provide direct access to an instructor via instant messaging or email, ensuring your queries are promptly addressed.
Importance of State Approval
Ensure the Florida real estate license school online you choose is approved by the Department of Business & Professional Regulation and the Florida Real Estate Commission. This approval guarantees the school's curriculum meets the state's educational standards, ensuring your license's validity.
Benefits of Becoming a Licensed Real Estate Agent or CAM in Florida
Florida's real estate market is experiencing a remarkable surge, making it a suitable location to kickstart your career. Whether you're a licensed real estate agent or a certified CAM (Community Association Manager), the potential for earning a substantial income is promising.
Moreover, cities such as Miami, Jacksonville, Tampa, Orlando, and St. Petersburg provide a plethora of diverse opportunities for ambitious real estate professionals, allowing you to specialize in various sectors such as residential, commercial, or property management. With a booming market and a range of options, Florida offers an exciting and rewarding path for those venturing into the real estate industry.
Making the Most of Your Choice: A Florida Real Estate License School Online for a Prosperous Career
Choosing the right Florida real estate license school online is a critical step in your journey toward becoming a successful real estate professional. Take your time, conduct thorough research, and make an informed decision.
Remember, the right school will not only equip you with the necessary knowledge but also provide a strong foundation for a prosperous career. So, choose wisely and step confidently into the exciting world of real estate.