Introduction
Industrial materials handling is the movement and storage of raw materials, work-in-process, and finished goods throughout a production process. It involves the use of machines and equipment such as forklifts, hand trucks, conveyors, cranes, hoists and pallet jacks to move materials within a warehouse or factory. Industrial material handling is essential for businesses that produce items in large quantities since it helps to increase efficiency and accuracy while reducing costs associated with manual labor. The ultimate goal of industrial material handling is to streamline the entire process from receipt of raw materials through production to delivery of the finished product.
Definition of Industrial Materials Handling
Industrial materials handling is the process of controlling and managing how products, raw materials, and finished goods are moved and stored throughout a manufacturing or commercial facility. It involves the use of various pieces of equipment to help move items from one location to another while ensuring safe transport. It also requires careful planning, organization, and maintenance to ensure that all items arrive at their destination in good condition.
Looking for perfect industrial handling is an important part of any production facility as it helps increase efficiency by eliminating unnecessary movement of goods. In addition, it prevents damage or loss due to improper handling. Proper materials handling also includes proper labeling for easy identification as well as safe storage techniques in order to keep products from becoming damaged during transit or storage.
There are many different types of industrial materials handling equipment available on the market today such as conveyors, hoists, pallet jacks, forklifts, cranes and more. These pieces of equipment can be used for a variety of purposes such as loading/unloading raw materials onto trucks or ships; moving finished goods into warehouses; stacking products on shelves; picking up heavy loads; lifting pallets off the floor; transporting skids between locations; transferring material within a plant; sorting packages by size or weight.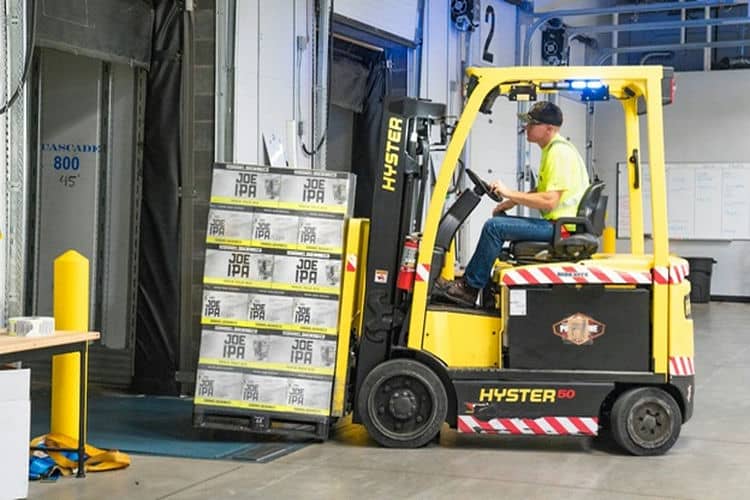 Types of Industrial Materials Handling Equipment
Industrial materials handling equipment is a key component of any warehouse or manufacturing operation. These machines are used to move and store materials around the facility, enabling workers to quickly and efficiently access the items they need. There are several different types of industrial materials handling equipment, each designed for a specific purpose.
One of the most common types of material handling equipment is a forklift. Forklifts are used to transport heavy loads from one place to another in a warehouse or factory setting. They can also be used to load and unload trucks, making them an essential piece of machinery for any large-scale operation. Forklifts come in electric, gas-powered, and diesel models depending on your needs.
Conveyor belts are another type of industrial material handling equipment that can be found in many warehouses and factories today. Conveyor belts allow for quick movement between areas within the facility as well as loading and unloading onto trucks or other transportation vehicles with ease. They come in various sizes and configurations depending on what you need them for from short belt systems ideal for small spaces to long length conveyors that span entire warehouses!
Benefits of Using Industrial Materials Handling Equipment
Industrial materials handling equipment has become an integral part of many industries, and its benefits are numerous. This type of equipment is used in the transportation and storage of goods, as well as the loading and unloading of those goods. It not only helps to ensure that products get to their intended destination safely and securely but also increases efficiency in many other areas. Here are just a few of the benefits that come with using industrial materials handling equipment.
First, industrial materials handling equipment can significantly reduce labor costs associated with manual material-handling processes. By automating certain processes, businesses can save time and money by eliminating manual labor associated with moving heavy objects from one place to another or storing them in a warehouse or other facility. Automated machines also allow businesses to store more inventory without having to hire additional staff members for storage tasks; this saves money on salaries as well as rent payments for storage space.
Furthermore, machines such as automated conveyor systems can increase production speeds by quickly moving items from one workstation to another or from one production line to another—saving time that would otherwise be spent manually loading products onto carts or trucks for transport elsewhere within the facility or between facilities altogether. Second, industrial materials handling equipment helps companies maintain high levels of safety within their facilities.
Challenges Associated with Implementing Industrial Materials Handling Equipment
Industrial materials handling equipment is an essential component of any industrial production process. It is used to move, store, and control the flow of material within a facility. Without it, businesses would be unable to efficiently move large amounts of goods in a timely manner. However, there are several challenges associated with implementing these types of systems.
The first challenge is cost. Industrial materials handling equipment can be very expensive to purchase and install due to its complexity and size. This requires businesses to make a large initial investment before they can even begin using the system effectively. Additionally, ongoing maintenance costs associated with these systems can also add up quickly over time if not properly managed or maintained correctly.
The second challenge is safety concerns related to the operation of the system itself or potential accidents that might occur when employees are working around it. Because some pieces of industrial materials handling equipment are quite large and powerful, it's important for companies to invest in proper safety training for employees as well as install adequate safeguards against potential hazards that may arise while operating them safely and securely.
Another issue associated with implementing industrial materials handling equipment is space constraints posed by their size and weight which require special consideration when planning out where they will be installed within a facility's layout.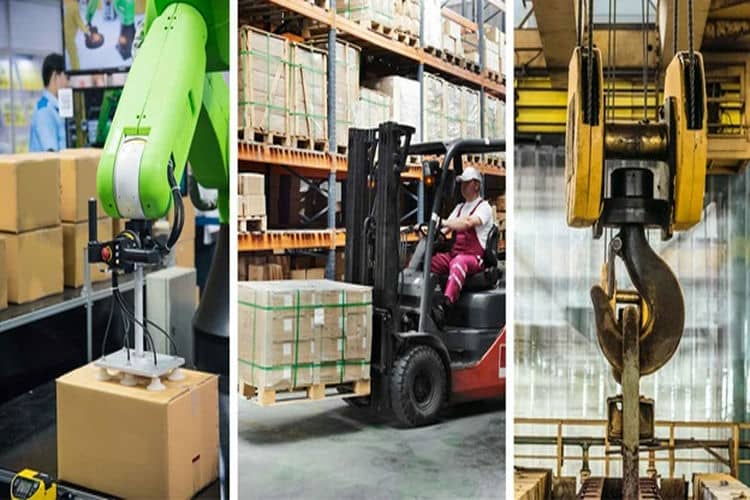 Conclusion
Industrial materials handling is an essential process in many industries, as it enables businesses to move goods and materials efficiently and safely. It is important for businesses to assess their needs and choose the right equipment or system that best suits their specific requirements. By investing in efficient material handling solutions, businesses can increase productivity, save money and improve safety standards in the workplace.