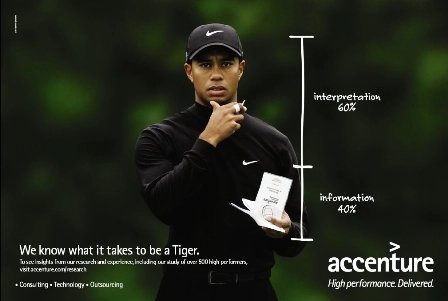 Accenture dropped Tiger Woods as their celebrity face this week which is huge. Not only for his pocket book, but for our airport time which has been traumatized for the better part of the last decade by those awful, awful ads. We have to hand it to Tiger, he was earning an estimated $7 million a year for them to slap an innocuous headline on a stock photo. Pretty sweet gig if you can get it, but for those of us who had to walk by that stuff every time we were in an airport, we were subjected to the media sophistication of this: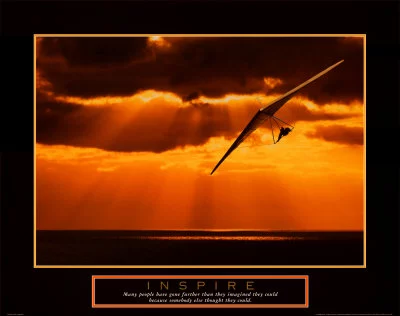 Of course, they must have been hugely popular with the business set, otherwise, the campaign would not have gone on for six years. Which only proves that you should never date a management consultant. So, anywho, we are thrilled to learn that the hacks who coined "Go on, be a Tiger." and "We know what it takes to be a Tiger." are out of a job. At least for now. And we're pretty sure, they're not too upset about it, either. And now on to the Accenture ads that most make us want to commit homicide in the airport.
Bernie Madoff had this in his sauna.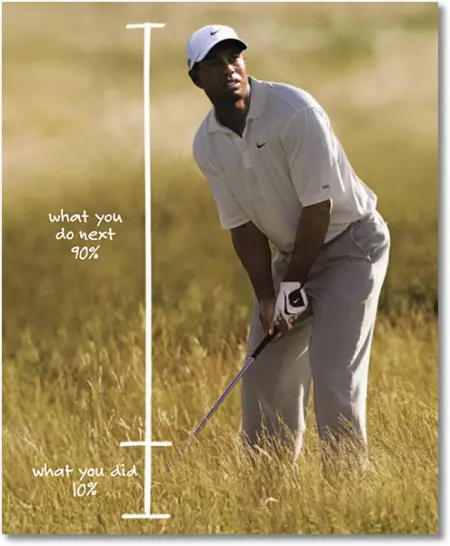 No Distractions. Like a wife and kids at home.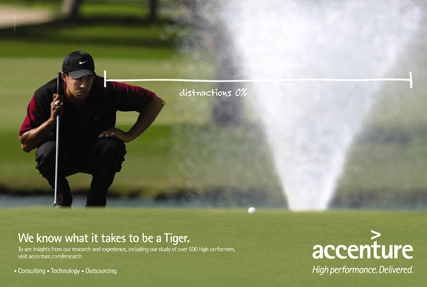 There seems to be a "No Conscience" theme running through these ads. Maybe Tiger is the right spokesperson for Accenture.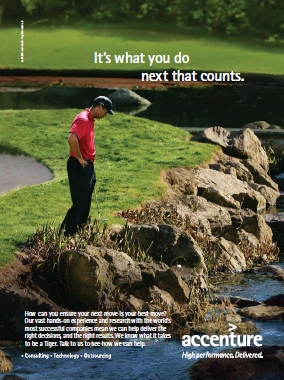 Do you know what it takes to be a Tiger? Maybe you could tell us because we have no idea WTF this is trying to say.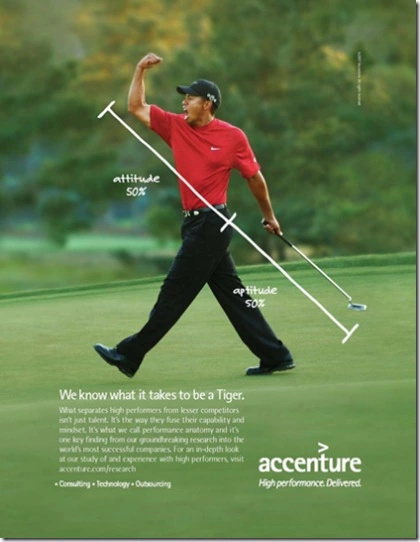 Ambien doesn't help, either.