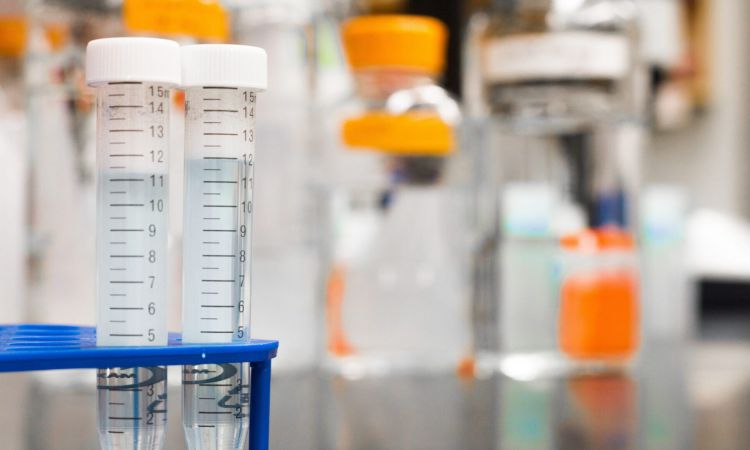 Employee drug abuse is a severe problem in the workplace, with 49% of employees reporting some addiction. This can result in several problems, such as:
Performance problems – Employees working under the influence may be unable to concentrate and make mistakes. This can affect their productivity and could lead to issues with meeting deadlines.
Safety issues – Drug abuse can also cause safety problems at work.  In an emergency, such workers may be less vigilant and unprepared to respond.
High insurance costs – Employers may have to pay higher insurance premiums if they have an employee with a drug problem. The worker is more likely to be involved in an accident or a lawsuit.
Legal issues – Drug users may also be more likely to commit theft or other illegal acts, which can put your business at risk.
Likewise, absenteeism, high employee turnover rate, ruined business reputation, etc., can all be consequences of employee drug abuse. It's thus essential to make sure that your workplace implements a drug-free policy.
A drug-free policy will help ensure that all your employees are sober and there's no adverse effect on your business. You can start by conducting 5-panel drug tests as described below.
5 Panel Drug Tests for Employment
You may wonder, what is a 5-panel drug test. The 5-panel drug test is a multi-drug test that screens for 5 common illicit drugs – marijuana, cocaine, amphetamines (methamphetamine), opiates (heroin), and PCP. Employers often use this assessment as a step of their pre-employment risk assessment tool.
Still, it can also be used for spontaneous drug testing, probable evidence screening, and post-accident checking. The 5-panel drug test is often used as a standalone test.  And even if you choose to pair it up with other test methods or use an alternative drug screening, the following tips apply to each scenario:
Choose a Reputable Drug Testing Company
Choosing a reputable company is vital to getting accurate results. Opt for one that has FDA clearance. Check if it has a strong history of producing precise results. Request customer feedback and references from previous clients.
Verify if their lab partner is SAMHSA certified. This certification means that the lab meets strict guidelines set forth by the federal government regarding quality control, security measures, and overall safety standards at their facilities.
For example: In 2017, Massachusetts state drug lab chemist Dr. Annie Dookhan faked her coworker's signatures. She mixed up samples so that she could duplicate those submitted by her to the prosecutors.
She was held responsible for tens of thousands of unjust convictions. She fabricated test results, which weren't discovered until years later when she confessed her actions after being caught cheating on another exam.
Conduct comprehensive background research to determine which provider is suitable for the company. This will save you from any legal and other troubles down the road.
Follow the Federal and State Laws
You should always be aware of and adhere to your state's rules. Some states do not require employers to test their employees for drug abuse. But there are also exceptions.
For example, it is mandatory for safety-sensitive companies and contractors working on military bases to test their employees for drug abuse before hiring them or during employment.
However, if you need clarification on what type of testing protocol your state has implemented, check out its official site and look for the necessary information.
Educate Your Employees
You'll need to educate your employees on the company's drug policy. This should be done in a group setting, and you should give them time to read it. After they've had an opportunity to digest the information and ask questions, discuss it with them again individually or in smaller groups so they understand what it means for them.
You also need to ensure that everyone understands how important it is that they don't use drugs or alcohol while working for you and why breaking this rule can be harmful to themselves and everyone involved with the business or organization.
If someone breaks this rule, they will face serious consequences: possible termination from employment, legal action from both state authorities and federal agents, loss of reputation/respect within their community, etc.
Ensure Privacy and Confenditiality
To ensure the confidentiality of your test results, you must use a private testing facility that has a chain of custody and is HIPAA compliant.
The chain of custody means that every step in the process has been documented and verified by an independent third party. This includes who administered the test, when it was done, and where it was done, i.e., where did they take the urine sample?
If all these steps are correctly documented, there will be no question as to whether or not your employees were tested accurately or if they tampered with their samples in any way during collection or transportation from one location to another.
Before testing, employees may be asked to sign a HIPAA form granting permission for the drug tester to access and review their personal information while ensuring the confidentiality of the test results.
Provide Necessary Resources to Employees
Providing resources to help employees with substance abuse is an integral part of the drug testing process. There are many types of resources to offer, such as but not confined to the following:
Employee Assistance Programs (EAP) – These programs provide counseling, referrals, and other services for employees who need help with addiction issues. They're often run by third-party agencies like drug rehab centers or medical clinics but can also be provided by employers themselves in some cases.
Peer Support Groups – Peer groups are helpful because they allow people who have gone through similar experiences to share their stories with each other and build support networks. This helps them feel less alone in their struggles and makes it easier for them to get help if they need it later on down the road when things get complicated again, which happens quite often.
An excellent example of a peer support group is Alcoholics Anonymous, which was founded in 1935 by two alcoholics who wanted to help other people with substance abuse problems. The program has since expanded to include all drugs, including opioids and marijuana.
Conclusion
Drug testing is an excellent option if you're looking for a way to ensure your employees are safe and healthy. It's essential to ensure everyone who works for you follows the rules and doesn't put others in danger by being under the influence of drugs or alcohol.
By choosing the right type of test and following these tips on administering it correctly, you can ensure that all employees will comply with company policy without any issues.