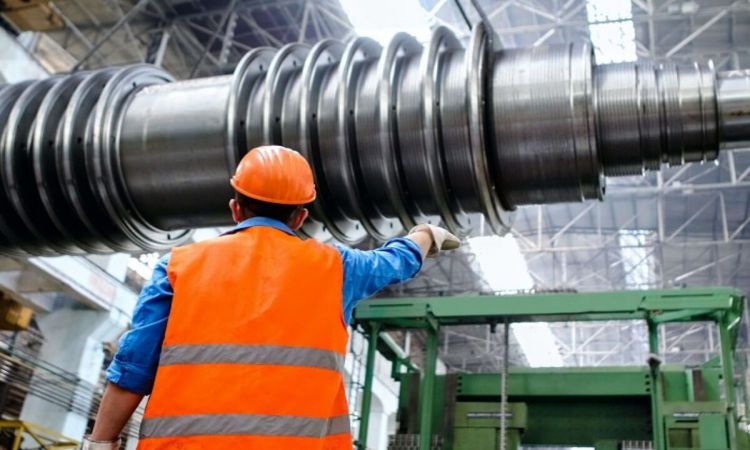 A pressure sensor measures the pressure at different places along the flow of gases or liquids. The device, serving as a transducer, generates a signal proportional to the pressure applied to it by the gas or liquid. It includes a sensor with an element that measures pressure using various operating principles and components that turn this data into an output signal.
Pressure sensors are used in various applications across various industries, including oil and gas, medical, environmental monitoring, and consumer electronics such as coffee machines, etc.
However, one thing to keep in mind when evaluating different pressure sensors on the market is the brand. There are many pressure sensor manufacturers; here, we list the top 5 pressure sensor manufacturers.
MicroSensor Corporation is a leader in the pressure sensor and pressure transducer sectors. Their pressure sensors are built to offer precise and dependable measurements in various settings. The sensors can detect a range of characteristics, including pressure, level, and temperature. They are also outfitted with modern signal conditioning and processing technologies, ensuring precise and reliable measurements.
The sensors are built to last and can tolerate harsh temperatures, pressure, and humidity. This makes them suitable for various sectors, including commercial, scientific, and medical applications. They are available in pressure ranges of 0.07 bar to 1000 bar (vacuum) and materials such as titanium, tantalum, SS 316L, Hastelloy C, and others.
MicroSensor's research and manufacture of pressure sensors and transmitters began in the 1970s, and the production line has undergone numerous adjustments to produce cutting-edge technology.
Use this link for more information about their lines of pressure sensors. The engineering staff is there to help you choose the best pressure sensors. They have vast experience in this field and can supply you with the most dependable and effective solutions for monitoring your gas and oil activities. We will provide you with the most advanced sensor technology to ensure your safety and efficiency.
Honeywell International Inc.
Honeywell International Inc. is one of the world's largest and most reputable industrial manufacturers. It provides a comprehensive selection of industrial pressure sensors, including pressure transducers, switches, and transmitters. Honeywell also offers specialized pressure measuring and control solutions and services.
Honeywell's heavy-duty pressure products are engineered to perform ideally in various applications, including compressors and hydraulic controls, as well as aerospace, refrigeration, transportation, medical, agriculture, and industrial.
Their entire product line provides improved performance and dependability with features such as gage, sealed-gage, and absolute measurement; a wide range of pressure levels, termination types, outputs, port configurations, and packaging options ranging from compact surface mount detectors to premium stainless steel isolated sensors that allow enhanced process control. Furthermore, their pressure ranges span from 3 to 8,000 psi, and the equipment is designed to withstand harsh conditions.
Amphenol's product portfolio includes a variety of MEMS pressure sensors noted for their small size, accuracy, and dependability. These sensors cover various calibration levels, including fully calibrated, uncalibrated, digital, and analog. Furthermore, they are available in three different configurations: hybrid, surface mount, and media-isolated. Their NovaSensor P330W is a PRT (Piezoresistive) Pressure Die with the same sensitivity and stability as larger models but in a considerably smaller footprint, making it suited for applications where space is limited. Amphenol is one of the world's leading pressure sensor manufacturers.
Sensata is the market leader in pressure sensors for various industrial and commercial applications. Their pressure sensors are built to be dependable, accurate, and cost-effective in various applications.
They have a diverse product line that includes anything from general-purpose bargain sensors to ultra-sensitive, high-precision sensors. With over 40 years of pressure sensor manufacturing experience, they have created a number of solutions to address the needs of a wide range of industries, including aerospace, automotive, medical, commercial, and industrial.
These pressure sensors are straightforward to set up and maintain and have several features to assure dependable performance. Furthermore, their sensors are compatible with a variety of communication systems, allowing for seamless equipment integration. Sensata is a reliable partner for pressure sensing solutions because of its dedication to quality and customer care.
TE Connectivity is a market leader in pressure sensor manufacturing, offering both standard and customized solutions ranging from board-level designs to fully amplified and loaded transducers.
The company's pressure sensors are built for tough situations and utilize piezoresistive micro-electromechanical circuits and Microfused-Krystal Bond silicon strain gauge technology. They can measure pressures ranging from less than 1.25 Mbar to 7 kbar. TE Connectivity ranks among the top five pressure sensor producers in the world.