The kitchen is the heart of any home, and it seems sense that homeowners would want to design a room that is both practical and aesthetically pleasing. One way to elevate the aesthetics of your kitchen is by incorporating stunning timber benchtops. Kitchen benchtop timber adds warmth, character, and natural beauty to the heart of your home, transforming it into a welcoming and stylish space. This article will explore various ideas and tips to help you make the most of timber countertops in your kitchen.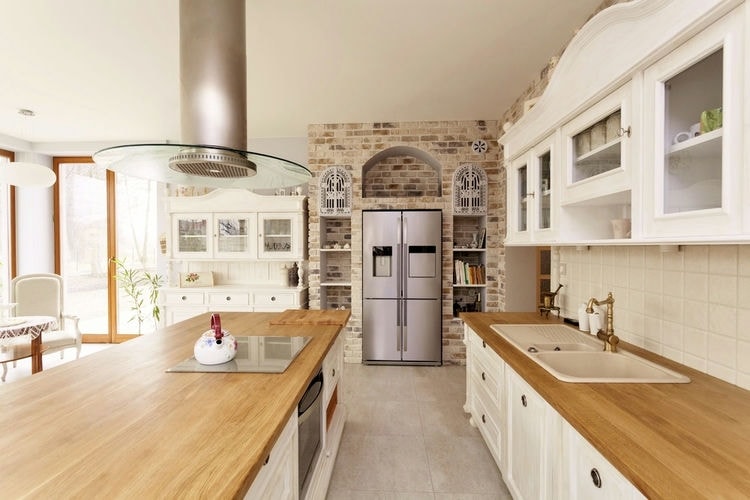 The Beauty of Timber Benchtops
Timber surfaces exude a timeless beauty that complements both modern and traditional kitchen designs. The natural grain patterns and unique textures of different timber species add a touch of elegance and individuality to your kitchen. Whether you prefer a rustic farmhouse look or a sleek contemporary feel, wooden benchtops can adapt to your style, making them versatile.
Choose the Right Timber Species
Selecting the right timber species is crucial when it comes to timber countertops. Each type of timber has distinct characteristics, such as colour, grain pattern, and hardness. For a light and airy feel, consider using Tasmanian Oak or Maple. For a darker and more dramatic look, Blackbutt or Jarrah can be excellent choices. It's essential to consider the durability of the timber as well, as kitchen benchtops are exposed to daily wear and tear.
Sealant and Maintenance
To ensure the longevity of your wood benchtops, proper sealing is essential. A high-quality sealant will protect the wood from moisture, stains, and scratches. Regular maintenance is also crucial to preserve the beauty of the timber. Avoid using harsh chemical cleaners and abrasive materials, as they can damage the sealant and the wood. Instead, gently clean the surface with a damp cloth and mild soap.
Mixing Materials for a Stunning Contrast
Wooden slabs can beautifully complement other materials in your kitchen, creating a captivating contrast. Consider pairing the warm tones of timber with cool marble or granite splashbacks. Alternatively, combine timber benchtops with stainless steel appliances for a modern and industrial look. The key is to strike a balance between different elements to achieve a harmonious and visually appealing kitchen space.
Embrace the Rustic Charm
Wood benchtops are an excellent choice if you're drawn to the rustic charm of farmhouse-style kitchens. The natural warmth of timber can create a cozy and inviting ambience in your kitchen. Pair the timber benchtops with white or pastel-coloured cabinetry and vintage-inspired fixtures to complete the rustic look. Exposed brick walls or wooden beams can further enhance the overall charm of your kitchen.
Incorporate Timber as an Accent
If you're not ready to commit to a full timber benchtop, you can still incorporate timber as an accent in your kitchen design. Consider using timber for a kitchen island or a breakfast bar while keeping the rest of the countertops in a different material. This approach adds visual interest and brings a touch of nature into your kitchen without overwhelming the space.
Lighting Matters
Proper lighting can enhance the beauty of your timber surfaces and the entire kitchen. Natural light, in particular, can highlight grain patterns and create a warm and inviting atmosphere. Consider installing pendant lights above the benchtops to illuminate the area effectively. Additionally, under-cabinet lighting can showcase the timber's texture while providing functional task lighting for meal preparation.
Kitchen benchtop timber offers a remarkable way to transform your kitchen into a stunning and welcoming space. Timber's beauty, versatility, and natural appeal make it an ideal choice for homeowners seeking to infuse their kitchens with character and charm. By choosing the right timber species, pairing it with complementary materials, and taking proper care, you can enjoy the timeless elegance of wood countertops for years to come. Embrace the warmth of timber and elevate your kitchen design to new heights.