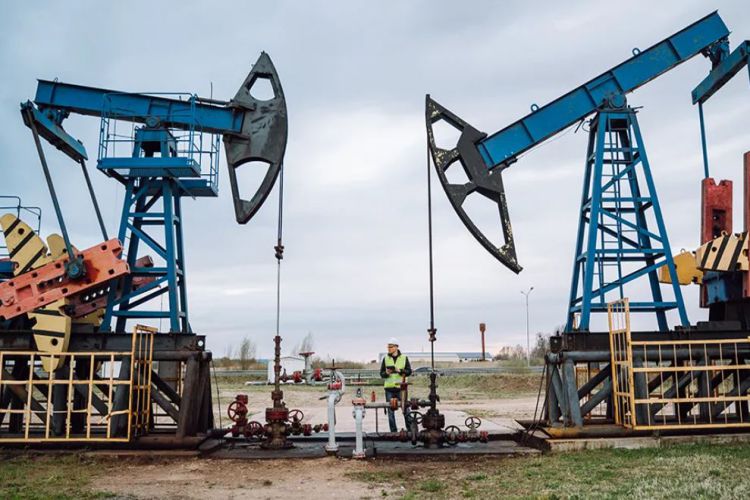 The last thing you want to worry about is the environmental impact of oil change equipment. This is meant to help you worry less and increase profit.
But what are you getting in return? Changing your car's oil can increase its lifespan. It reduces your trips to the mechanic and prevents you from having to buy new cars.
But it may not be eco-friendly. Your company may pour more oil into the machines than needed. How do you ensure that you are using your oil-changing equipment for good and not for harm?
Keep reading to learn more about this and the impacts it can have.
Positive Environmental Impact 
Oil change equipment in the oil industry can have positive effects on the environment in various ways. Here are some ways in which it can contribute to environmental benefits:
Efficiency and Precision
It helps ensure that vehicles stay running efficiently and precisely. Pumps and digital oil change systems prevent over-and-under-filling of oil tanks. It can ensure that much less oil is spilled or wasted.
Better oil delivery can reduce fuel consumption. It has a less obvious but still important environmental impact. Cleaner burning oil leads to fewer emissions from vehicles, thus helping reduce air pollution.
Waste Reduction
Modern oil change systems are more efficient and advanced than before that can decrease waste. Instead of needing to discard entire pans of oil, they now have reusable containers that are collected, disposed of, or reused.
The use of the machines cuts down on the amount of oil that needs to be discarded from the shop environment. These smaller waste streams are easier to recycle or dispose of properly, reducing the amount of pollution that is generated.
Resource Conservation
Equipment for oil changing can contain and filter used oil so that it can be reused and recycled. At many automotive service centers, oil is regularly changed and filtered to make sure it can be reused for future services.
Companies can help to ensure that they are using resources efficiently and reducing their impact on the environment. Resource conservation promotes sustainable practices and can help ensure environmental stability.
Negative Environmental Impact 
Oil change equipment can have several negative effects on the environment if not properly managed or used. Here are some ways in which it can impact the environment:
Fluid and Chemical Leakage
Used oil that is improperly disposed of can seep into the ground and contaminate soil and groundwater. Spilled fuel and brake fluid can contaminate vegetation and waterways. It can cause pollution and destroy delicate habitats.
Engine oil leakage can contaminate groundwater and affect nearby vegetation in significant ways. Leakage can cause hazard detection in the environment and can also pose a huge health risk for people.
Improper Disposal
When released into the environment, the oil and filters can contaminate other supplies. The resulting contamination can cause a range of negative effects on local ecosystems.
It will decrease biodiversity, impact local species, or even complete ecosystem collapse. Improper disposal also contributes to greenhouse gas emissions as it contributes a variety of harmful chemicals to the atmosphere.
Water Contamination
Bits of oil and sludge produced by the oil change are carried into water and drainage systems. A single oil change contributes a large amount of pollutants that can damage aquatic wildlife and habitats.
It can also lower the levels of oxygen in water, making it difficult for animals to survive. The pollutants released can also trigger an increase in acidity levels. It can also pollute water sources that are meant for drinking. 
Ways to Cut the Environmental Impact of Oil Change Procedures
Oil change procedures can have a significant environmental impact. But there are several ways to cut this impact and make oil changes more environmentally friendly:
Using Smart Oil Change Practices
Oil should be changed regularly, at least every three to six months. You can also follow the manufacturer's maintenance schedule. When changing your oil, take all the used oil to a certified disposal site.
Make sure to tightly cap any leftover oil and place it in a sealed container. Examine the vehicle's oil filter to make sure it has changed and that all plastic and metal components are disposed of properly. 
Recycling centers and changes in regulations have improved the ability to collect oil and transport it off-site. They often offer incentives to mechanics that choose to recycle, making it a more attractive option.
Utilizing Greener Technology to Improve Oil Change Proficiency
Utilizing greener technology to improve oil change proficiency is an effective way to cut environmental harm. Greener technologies could include computer software that streamlines oil-changing operations.
Some tools can reduce the amount of energy required to complete the job. This can be used for scheduling tools such as automatic alerts and reminders to mechanics. 
Exploring Reusable Resources for Oil Change Maintenance
Reusable resources can be utilized in oil change maintenance to reduce the environmental impacts of the procedure. Reusable oil filters can end the need for disposing of a filter after each oil change and can be cleaned and reused many times.
Introducing longer-lasting synthetic oils can reduce the number of oil changes needed. Even things like posters and reminder postcards can be used many times, reducing the need for large amounts of paper waste. 
Using the Latest Innovations in Oil Equipment
The use of the latest innovations in oil equipment promises to reduce the environmental impact of oil change procedures. New technology can minimize oil waste and environmental pollution.
As oil changes become less frequent, less oil will need to be consumed and released into the environment. Using the latest innovations in oil equipment allows for a more sustainable approach to minimizing environmental impact.
A Guide to the Environmental Impact of Oil Change Equipment
The environmental impact of oil change equipment is something that needs to be taken seriously. It can often be a source of oil spills and other hazardous waste.
Understanding and reducing these environmental effects is essential for better ecosystem stewardship. So, get started on your path to environmental responsibility now!
Did you enjoy this topic? Then explore the rest of our blog on our website.