When it comes to business signage, choosing the right material is crucial for creating a lasting impression on your customers. While various materials are available in the market, vinyl has emerged as a popular choice for its versatility, durability, and affordability.
However, with so many available vinyl options, selecting the right one for your business needs can be daunting. Here are six tips to help you find the best vinyl material for your business signage needs.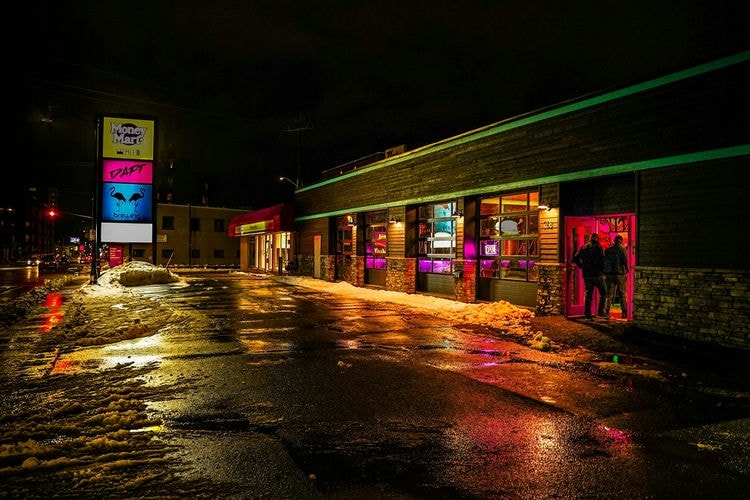 1. Assessing Your Business's Needs
Before choosing the vinyl material for your business signage, it's important to assess your business needs to determine the type of vinyl that will best meet those needs. It includes considering factors such as the location of your business, the type of message you want to convey, and your budget.
Start by evaluating the location where the sign will be placed. Is it indoors or outdoors? Will it be exposed to sunlight or harsh weather conditions? Outdoor signs require more durable and weather-resistant materials, while indoor signs can be made of a wider range of materials.
Next, think about the type of message you want to convey. Do you want a bold, eye-catching design or a more subtle and elegant look? Different vinyl materials come in various finishes, such as matte, gloss, and metallic, affecting your signage's overall look and feel.
2. Type of Signage
Different types of signage have different requirements in terms of durability, flexibility, and visibility. Therefore, when choosing the right vinyl material for your business signage, it's important to consider the type of signage you need. There are various types of signage, each with specific requirements for vinyl material.
If you need outdoor signage, such as banners, yard signs, or vehicle graphics, various materials are available for you to choose from. It's important to find the right material that suits your needs, and one option to consider is Oracal 651 vinyl. This vinyl is highly durable and weather-resistant, making it ideal for long-lasting outdoor signage.
You can find Oracal 651 vinyl and other specialty vinyl materials, such as reflective and metallic finishes, at stores like SignWareHouse or through other websites. Additionally, it comes in various colors and finishes, giving you the flexibility to create eye-catching designs that stand out.
These materials can inspire how to best utilize them for your specific use case and requirements. For example, finding the right vinyl material for outdoor signage needs is worth researching.
Another factor to consider is the size of the signage. The larger format signs require a vinyl material that is strong and durable enough to support their weight without sagging or tearing. In comparison, smaller signs can use thinner and more flexible materials.
3. Climate Considerations
Weather conditions such as high humidity, extreme heat, and cold temperatures can all affect the durability and longevity of the vinyl material.
Selecting a vinyl material that can withstand climatic elements is essential for outdoor signage. Heavy rainfall, intense sunlight, and strong winds can cause vinyl to fade or deteriorate over time. Vinyl materials that are specifically designed for outdoor use will be able to resist fading and withstand harsh weather conditions.
In addition to weather, it's vital to consider the temperature extremes of your climate. Extreme cold or heat can cause the vinyl material to shrink, warp, or crack. Therefore, it's crucial to choose a vinyl material designed to handle your location's temperature range.
4. Color and Design Options
Color and design options are important when selecting a vinyl material for business signage. In fact, according to Online Psychology Degree Guide, 62-90% of an initial impression is attributable to colors. Additionally, different vinyl materials come in various colors, finishes, and textures, which can affect your signage's overall look and feel.
For instance, if you want your signage to have a glossy, shiny finish, you may choose a vinyl material with a gloss or metallic finish. On the other hand, if you prefer a matte, flat finish, vinyl material with a matte finish may be more appropriate. Some vinyl materials are also available in textured finishes, such as brushed metal or wood grain, which can add a unique and eye-catching element to your signage.
Another crucial factor to consider is the color accuracy of the vinyl material. If you have specific brand colors that you want to incorporate into your signage, it's essential to choose a vinyl material that can accurately reproduce those colors.
5. Durability and Maintenance
The durability of the vinyl material can affect its lifespan and overall effectiveness. Also, the maintenance requirements can impact the cost and effort required to keep the signage looking its best.
Thus, for outdoor signage, selecting a vinyl material that is durable and able to withstand harsh weather conditions is vital. For example, UV-resistant vinyl materials can withstand prolonged sun exposure without fading or deteriorating, while water-resistant materials can resist damage from rain and moisture.
It should be considered as the UV component of the sun's energy makes up around 10% of its total energy. Just 5% of the sun's damaging radiation reaches the earth's surface because the atmosphere absorbs most of it, but that 5% can still hamper the signage condition.
Maintenance requirements vary depending on the type of vinyl material selected. Some vinyl materials may require frequent cleaning to maintain their appearance, while others may be self-cleaning or require minimal upkeep. Considering the cost and effort required to maintain the signage over its lifespan is important.
6. Finding a Reputable Supplier
Finding a reputable supplier is essential when selecting a vinyl material for business signage. A reliable supplier will not only provide high-quality materials but also offer support and advice throughout the process.
When looking for a supplier, it's important to do your research and choose a company with a good reputation in the industry. Look for suppliers with positive customer reviews, a proven track record of delivering quality products, and a wide selection of vinyl materials.
Another important factor to consider is the supplier's level of customer support and guidance. A reputable supplier will be able to offer expert advice on which vinyl materials are best suited for your specific needs and guide the installation and maintenance process.
Making the Proper Vinyl Material Selection for Company Signs Is Crucial
The printed signage market is growing at a fast pace. According to the analysis by Insight Partners, the market for printed signage materials is anticipated to increase from USD 42,512,42 million in 2022 to USD 54,015.34 million by 2028.
Thus, choosing the right vinyl material for business signage is a critical decision that requires careful consideration of several factors. Following these six tips, you can select a vinyl material that represents your brand and stands out to potential customers.