Accidents or illnesses at work can happen anywhere, anytime, irrespective of the nature of the job. A BLS document reports 2.3 workplace injury cases per 100 full-time equivalent (FTE) workers. So, different governments offer workers' compensation policies to protect workers from financial losses incurred by such accidents. This policy aims to ensure that injured or sick employees receive the care and support they need to recover and return to their work as soon as possible. In this blog post, we are going to explore the damages a workers' compensation policy covers and how it helps you.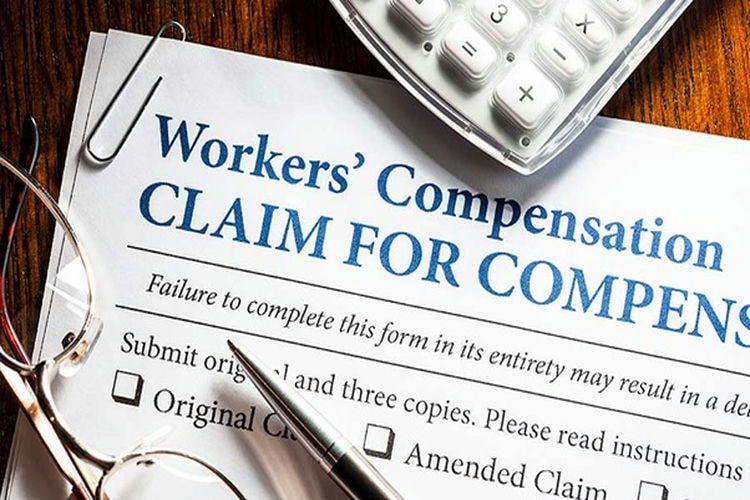 What is the Workers' Compensation Policy?
A workers' compensation policy is a government-mandated insurance policy that benefits workers who get injured or become ill on the job. The policy is designed to protect employees in the event of a workplace injury by providing them with cash and healthcare benefits. Typically, the workers' compensation policy in the US is handled by individual states.
Newport Beach is a coastal city in Southern California, Orange County. It is popular for its beautiful beaches, scenic harbor, and upscale shopping and dining options. Not only this, but Newport Beach also has a strong market for residential and commercial construction. So, if you are a construction worker injured in an on-site accident, you can consult a Newport Beach construction accident lawyer to get worker's compensation. Law firms can help you benefit from this policy as they are well-versed in workers' compensation.
Types of Damages Covered by Workers' Compensation Policy
Here are some of the most common types of damages covered by the workers' compensation policy:
1.   Missed Wages
If an employee cannot work due to a workplace injury or illness, workers' compensation policies provide benefits to cover the lost wages. For instance, if you work in a restaurant kitchen and get your hands burned due to boiling water, workers' compensation helps you recover your missed wages. However, the amount of lost wage compensation varies for each state, but typically it is around two-thirds of the employee's average weekly wage.
2.   Medical Expenses
Workers' compensation policies cover all reasonable and necessary medical expenses connected to a workplace injury or illness. This includes emergency room visits, surgeries, medications, physical therapy, and any other treatments needed for recovery. For instance, if an electrician gets a minor electric shock, worker's compensation can provide for their hospital visits. In some cases, workers' compensation may also cover transportation costs to and from medical appointments.
3.   Funeral Costs
As mentioned earlier, accidents can happen anywhere, anytime, and some workplace accidents or exposure to hazardous materials may lead to an employee's death. That's where the workers' compensation policy helps you! It provides benefits to cover the employee's funeral costs and support their dependents, including compensation for loss of income and ongoing care.
4.   Ongoing Care
The workers' compensation helps employees who sustain a long-term or permanent injury due to a workplace accident or illness and require ongoing care to manage their condition. For instance, if a worker works in the construction industry and gets their arm fractured, this policy covers all their ongoing care expenses, such as physical therapy. The costs covered under this policy may include the cost of ongoing care, including nursing care, rehabilitation, and assistive devices such as prosthetic limbs or wheelchairs.
5.   Disability Funds
Injuries sustained at work can sometimes be serious enough to cause a temporary or permanent disability for employees. In such cases, workers' compensation coverage can provide benefits to cover the costs of medical treatment and supplement lost wages for the affected employees. This coverage can be invaluable in supporting employees who have suffered disabilities as a result of work-related injuries.
Conclusion
Workers' compensation policies aim to provide financial support to injured employees or those who become ill due to their work. The policy covers several damages, including lost wages, medical expenses, ongoing care, and disability funds. You should know about this policy and its benefits to get the most out of it.