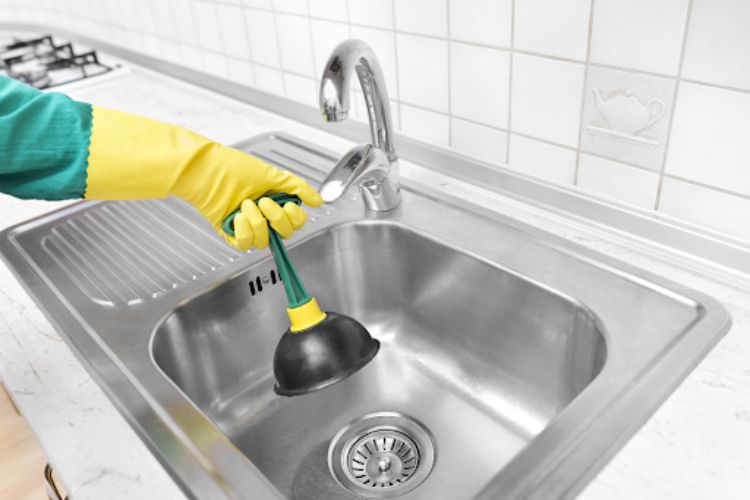 Clogged drains are no one's favorite problem to have. Everything comes to a halt, the sink doesn't drain, and water starts to pool on the floor because the overflow drains aren't functioning either!
Fortunately, in most cases, a clogged drain is a simple fix. So if your drains have been gurgling when you run the water or if you've been having a backup in the pipes lately, you've come to the right place for help.
Read on to learn the best home remedy for clogged drains today!
Baking Soda and Vinegar
A great home remedy for clogged drain pipes is the combination of baking soda and vinegar. This simple, natural-based solution is an effective way to unclog a drainage system without resorting to harsh chemicals and potential damage.
To make the solution, mix a half cup of baking soda with a half cup of vinegar, pour it down the clogged drainage pipe, and wait around 15 minutes for it to work. The chemical reaction that occurs between the baking soda and vinegar should dissolve any buildup in the pipes and open them up for more efficient water flow.
After 15 minutes, pour a few gallons of boiling water through the clogged pipe to flush out the remaining mixture and debris.
Hot Water and Salt
You need to boil one gallon of hot water in a pot. Once the water is boiling, add ¼ cup of generic table salt. Then carefully pour the mixture into the clogged drain. The hot water helps to loosen any debris and grime clogging the pipe.
The salt also acts as a natural abrasive that scours the pipe and helps to corrode any build-up that is stuck in the drain. Together, this mixture can help to clear clogged drains and prevent pipes from becoming clogged in the future.
Additionally, this hot water and salt remedy is an economical choice. However, if it does not work, then you may have to call a plumber or utilize a chemical drain solution.
Using a Plunger
Using a plunger is a great home remedy for blocked drain pipes. This tool is suitable for use on most types of plumbing and is effective against a variety of clogs. To use a plunger most effectively, it is important to first make sure that the plunger cup is securely covering the opening of the pipe.
Then, fill the sink or tub with at least a cup of water and then vigorously plunge the opening of the pipe. The pressure of the water and the plunging action work together to release the clog. This action should be repeated several times.
Try a Wire Hanger
This simple technique involves pushing a straightened wire hanger down into your clogged drain pipe and dragging it out through the opening. This removal process can remove larger obstructions such as hair and other debris which would be difficult to remove using chemical drain cleaners.
The wire hanger not only works to remove the blockage but also helps unblock drains in a gentle and efficient manner that does not damage the material of the pipe. Furthermore, it is a cost-effective solution and can be easily found in most households.
Consider These Best Home Remedy for Clogged Drain Pipes
Clogged drain pipes can be dealt with using a variety of home remedies. Depending on the severity, try one home remedy for a clogged drain from the list above. For those unsure of which one to use, hire a qualified plumber for a more in-depth solution.
For more helpful topics, explore our main blog.