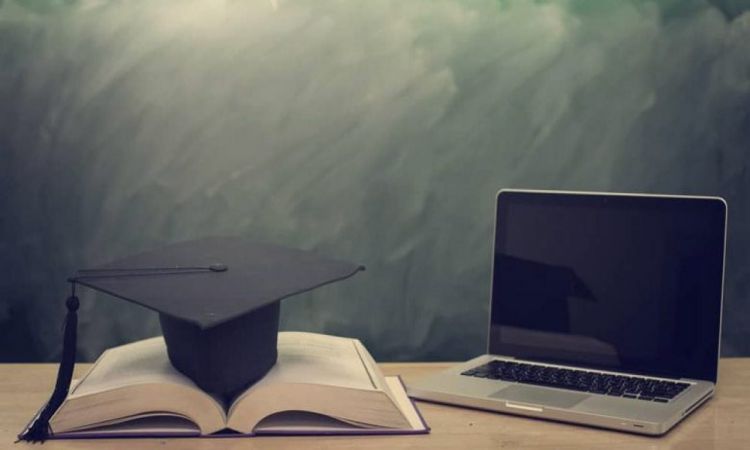 Gone are the days when your only option is to come to campus for a college degree. Nowadays, more colleges are offering online degrees with flexible workloads. Whether it's for a bachelor's or master's degree, know what you should expect from an online degree program.
What to Expect From an Online Degree Program
When pursuing an online degree program, you'll encounter technological demands, manage your schedule, and communicate with professors online. With an online degree program, the student workload mainly consists of video instructions and online learning modules. Professors may have a live or recorded video discussion while you work on online papers.
The coursework and schedules may differ per college or professor. However, you can expect to watch many video instructions and work on online worksheets.
Actively Engaged Online Instructors
Some students worry that instructors for online programs would only sound like distant narrators. Quality schools like Christian colleges in Montana only hire professors who actively engage with their students.
Your only way to communicate is through email or an online messaging app. You'll spend time directly messaging your professors if you have concerns or questions.
Technological Demands
Expect to use devices or platforms that will give you online access to your coursework. Look for online meeting platform features that make online degree programs much more convenient than physically going to campus. Here are a few examples:
A computer or smartphone, web camera, and microphone to participate in video calls and discussions
Reliable internet connection and backup source of electricity to charge devices
Meeting platforms with clear audio and video
Live transcription features
Web browser with Adobe Flash to view videos and presentations without hindrances
Flexible Learning Schedule and Academic Autonomy
You can expect a flexible schedule from an online degree program. Compared to the traditional on-campus program where you must go to classrooms to attend classes at a set time, some colleges allow students to watch lectures at their convenience.
Online degrees may have asynchronous or self-paced workloads. Either way, you can manage your time to balance studies, personal life, household responsibilities, and even work. However, this means dealing with a great sense of discipline and self-regulation.
Lower Cost for the Same Degree
For some schools, the cost of tuition for online degree programs is slightly less than their on-campus counterparts. Even if this isn't the case in some schools, you can save money in other ways.
For instance, you won't have to pay for dormitories, food, transportation, or miscellaneous fees. Research shows that 86% of online students felt that the value of their online degrees exceeded the cost of their tuition fees.
Related Questions
What Should I Look for in an Online Program?
When choosing an online college, consider the curriculum design and program outcomes. The learning environment and online learning expertise are also crucial factors. You must also check the program flexibility, school accreditation, and faculty quality.
Do I Need to Self-Study for an Online Degree Program?
You don't necessarily need to self-study for online degree programs. While there will be times after classes when you can do supplementary reading, much of your learning will come from online discussions. There are also opportunities to have group studies.
Are Online Degree Programs Worth It?
Online degree programs are worth just as much the conventional on-campus ones. They provide quality education and top-tier services that may create pathways for career opportunities in the future.
Conclusion
For an online degree program, expect lots of coursework and discussions you'll need to do through online platforms. Despite that, you'll have a more controlled and flexible studying schedule. Knowing what you expect from online degree programs can help you prepare for the incoming academic year.