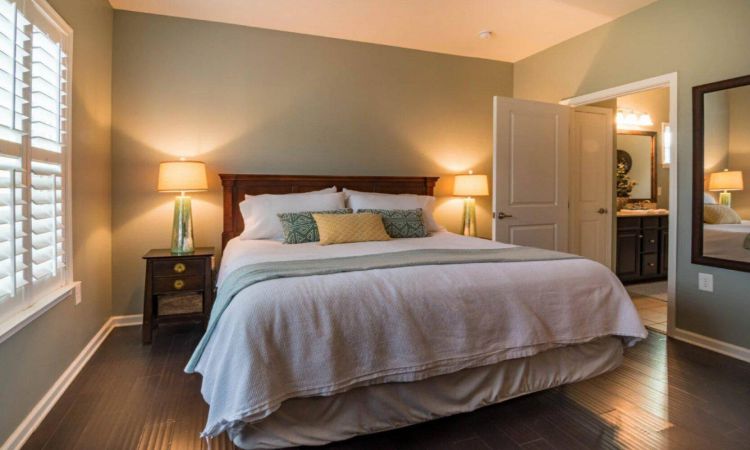 When shopping for bedsheets, there are a few important factors to consider. From material type and thread count to color and print style, it's essential to know what you need in order to make the best purchase for your space.
With so many options around, it can be overwhelming to find the perfect one. It can be cotton vs linen sheets, or basic vs premium. Read on for tips on finding the perfect bedsheets that will fit both your budget and lifestyle.
Material Type
One of the most important considerations when purchasing bedsheets is the material they're made from. Popular materials include cotton, linen, microfiber, bamboo fiber, and silk. Each has its own unique benefits – cotton is soft and breathable; linen provides an airy feel; microfiber is resistant to staining; bamboo fiber is hypoallergenic.
Thread Count
Thread count is another major factor to consider when shopping for bed sheets. Generally, the higher the thread count, the softer and more luxurious the sheets will be. But keep in mind that a very high thread count isn't always necessary – sometimes 500-600 threads are enough.
Colour and Prints
When it comes to color and prints, there are countless options available. Depending on your bedroom aesthetic, you may opt for cool tones like blue or gray for a calming atmosphere; warm tones like red or yellow for a cozy vibe; or even bold prints to make a statement. Whatever your preference, there's an option out there to suit any style!
Durability
Durability is another important factor. If you're looking for sheets that will last, opt for ones made of high-quality materials and with a higher thread count. Also, be sure to read the care instructions carefully before buying – this will help ensure your bedsheets are in good condition for years to come.
Your Lifestyle
Also, consider your lifestyle when shopping for bedsheets. If you are a hot sleeper, opt for breathable materials like cotton or linen. For people who often travel, microfiber is lightweight and easy to pack. Ultimately, the best sheets are ones that fit your unique needs – so take the time to find the perfect set for you!
Who Will Use the Sheets
Another key factor to consider is who will be using the bedsheets. If it's for a guest bedroom, you may opt for something more luxurious and stylish; if it's for your own bedroom, comfort should be your top priority. Take into account both the user and the intended purpose in order to make the best purchase.
The Climate in Your Area
Be sure to consider the climate in your area when buying bedsheets, as this can affect their comfort level. For example, if you live in a warm climate, it's best to opt for lighter materials like cotton or bamboo fiber. On the other hand, if you live somewhere cooler, heavier materials such as flannel or wool may be more suitable.
These are just a few of the factors to consider when shopping for bed sheets. With these tips in mind, you'll be able to find the perfect set to fit your needs! Happy shopping!