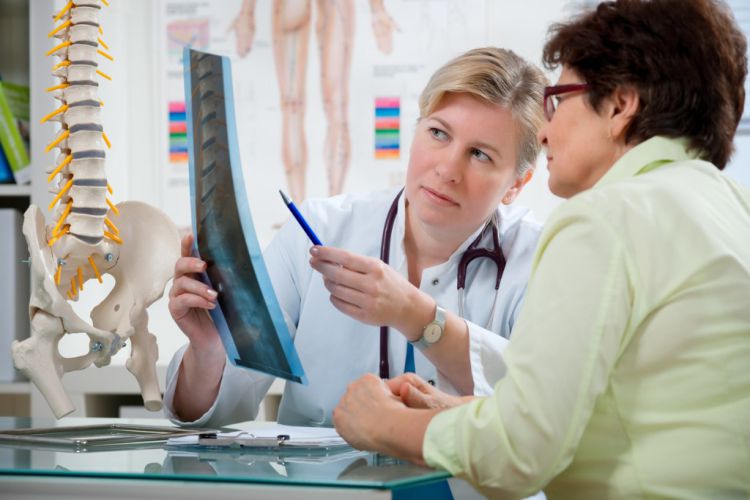 Spine surgery is a complex and delicate procedure that involves the correction of abnormalities or conditions affecting the spine. It can be performed to alleviate chronic back pain, restore mobility, and prevent further damage to the spinal cord or nerves. However, as with any surgical procedure, risks are involved. It is crucial to entrust the task to experienced specialists with the necessary expertise and training to perform the surgery safely and effectively.
Types Of Spine Surgery
Specialists from Tarmeem Orthopedic And Spine Day Surgery of Abu Dhabi state that spine surgery encompasses various procedures, ranging from minimally invasive techniques to complex surgeries involving extensive spine reconstruction. Some of the common types of spine surgeries include:
Discectomy

: This procedure removes a portion of the damaged or herniated disc to relieve pressure on the spinal cord or nerves.

Laminectomy

: This surgery involves the removal of the lamina, a small bone that covers the spinal cord, to relieve pressure on the spinal cord or nerves.

Fusion

: This procedure involves fusing two or more vertebrae to stabilize the spine and alleviate pain.

Artificial disc replacement

: This procedure involves removing and replacing a damaged or degenerated disc with an artificial one.
Why Must You Trust Experienced Specialists For Spine Surgery?
1. Expertise and Training
Spine surgery requires a high level of expertise and specialized training. An experienced spine surgeon has undergone years of rigorous training and has acquired the necessary skills to perform the surgery safely and effectively. They possess a deep understanding of the anatomy and physiology of the spine and can accurately diagnose and treat spinal conditions.
2. Reduced Risk of Complications
Spine surgery has various risks, including infection, bleeding, nerve damage, and paralysis. However, an experienced spine surgeon is better equipped to manage these risks and minimize the chances of complications. They thoroughly understand the risks involved and can take appropriate measures to prevent or address them.
3. Access to Advanced Technology
Experienced spine surgeons have access to the latest technology and equipment, which enables them to perform minimally invasive surgeries and achieve better outcomes. They can use advanced imaging techniques to visualize the spine and identify the precise location of the problem. This allows them to perform the surgery more accurately and reduce the risk of damage to surrounding tissues and nerves.
4. Comprehensive Care
An experienced spine surgeon does not just perform the surgery but also provides comprehensive care to the patient. They work closely with other healthcare professionals, such as physical therapists and pain management specialists, to ensure that the patient receives the best possible care and fully recovers.
5. Better Outcomes
The experience and expertise of a spine surgeon can significantly impact the outcome of the surgery. Studies have shown that patients who undergo spine surgery performed by experienced surgeons have a higher chance of achieving successful results, such as improved pain relief and mobility.
If you are considering spine surgery, it is essential to research and choose a qualified and experienced specialist who can provide you with the best possible care.