Whether it is a birthday, anniversary, funeral service, or a celebratory occasion like Mother's Day, choosing the right gift that conveys your message and emotions can be quite challenging. Flowers have always been a timeless choice of gift for people who want to express love, joy, warmth, or sympathy, depending on the event. The right kind of floral arrangement can have a significant impact on the recipient and elevate their mood with its freshness, vibrant colors, and soothing scents. If you want to send flowers online from Proflowers.com to your loved ones, this guide can help you choose between some of the most popular floral arrangements available on the internet today.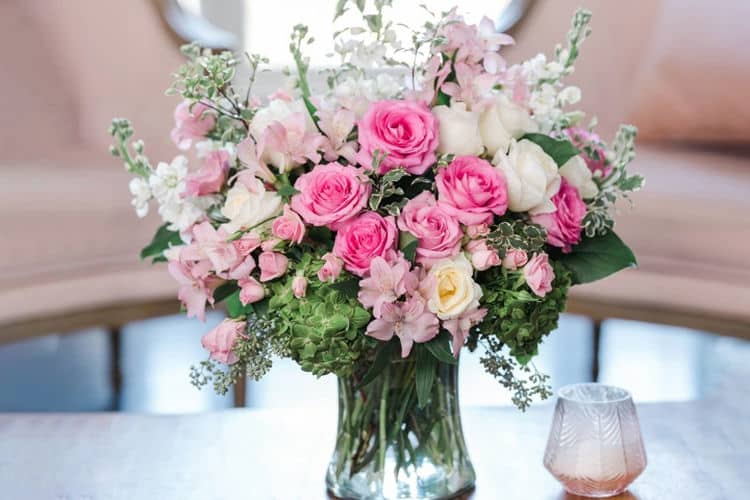 At the Ballet Bouquet
At the Ballet Bouquet features beautiful blooms in pastel colors mixed with fresh foliage to create the perfect gift for any event. This bouquet is reminiscent of the beautiful colors you see when you're at the ballet. The soft pink and white colors exude beauty and charm, with an array of seasonal plants. Those include roses, carnations, orchids, snapdragons, and more. The bouquet comes in three sizes, each featuring a translucent glass vase that elevates the package and allows the beauty of the blooms to shine. A beautiful gift for your loved ones that are into softer, pastel colors.
Red Rose Bouquet
There is no gift quite like a collection of stunning red roses that come to mind instantly when you think of gifting flowers to your loved ones. Red roses have been a timeless symbol of love, passion, and warmth. These types of bouquets can be gifted as a romantic or platonic gesture to show your loved ones how much you care. You can choose between one and two dozen red roses with or without a glass vase, depending on your gifting needs and budget limits. Make sure to choose the bouquet that matches your loved one's style and vibe.
Sunday Morning Bouquet
The Sunday Morning Bouquet is a beautiful collection of roses, chrysanthemums, eucalyptus, and hypericum berries. They are assorted in vibrant colors to memorialize your love. The bouquet mixes fresh blooms and greens in a glass vase to create the perfect gift to bring a smile to your loved one's face. With four distinct size options, you can choose the one you want and get this unique floral arrangement delivered to the recipient's doorstep. Everyone appreciates a beautiful surprise every once and a while.
Dreamy Pastels Bouquet
If you cannot choose a floral arrangement and feel overwhelmed by the range and gifting bundles online, you can rely on this florist's original bouquet to take care of things for you. They will create a beautiful arrangement that your loved one will appreciate. This bouquet combines fresh seasonal flowers in pastel hues to make a floral collection that is easy on the eyes and full of freshness and warmth. The bouquet is professionally curated to deliver a unique and memorable floral experience and comes in four varied sizes according to price. A great gift that will put a smile on someone's face when they receive it.
Beautiful Spirit Basket
The Beautiful Spirit Basket is a bouquet that combines fresh roses, carnations, stock, lilies, and Fuji chrysanthemums to create a rustic expression of love and joy. This bouquet is perfect for different gifting occasions that everyone will appreciate. The basket comes in four assorted sizes, featuring fresh foliage in a classic basket that makes a great centerpiece for the dining table or a showpiece in the hallway. You can give this basket on birthdays, anniversaries, and other dedicated events to celebrate your loved ones. This bouquet is perfect for a time where you don't know what to get someone but need to come with a present.
Conclusion
Flowers are a classic gift for any event, be it joyful or sorrowful, and depending on the types of blooms and their colors can convey a wide range of emotions for unique occasions. You can choose your favorite ones to make a custom bouquet or pick one of the floral arrangements listed above to send the ideal gift to your loved ones. It's important to choose a bouquet that matches your loved one's exact vibe. So, make sure you research the arrangement that works best for the occasion and person's preference. There are many options to choose from so don't get overwhelmed. Have fun with it, knowing that you're choosing a gift that will make someone feel loved.