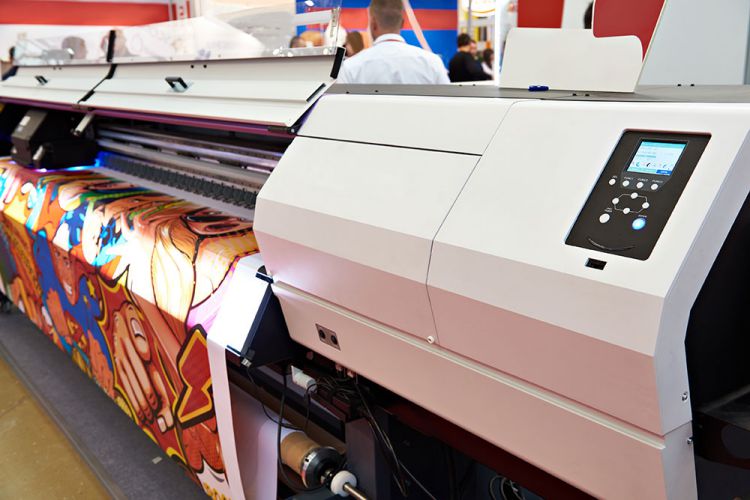 Awesome prints start with amazing printers. If your project craves big, bold, and beautiful visuals, you're in the right place. Your quest for a top-notch large-format trade printer ends here.
Let's make your ideas come to life, shall we? Buckle up as we dive into the world of high-quality print solutions and explore why settling for anything less than the best simply won't do.
Let's get into it!
Evaluate the Quality of Previous Works
To assess the quality of past works, you need to check them out. Get a good look at their older project's quality, such as:
business cards

flyers and brochures

cotton cards
You need to focus on the color to see if it is vibrant and sharp. Also, look for the clarity of the images. If they're blurry or grainy, that's a no-go.
Finally, take note of whether the print is even and consistent because uneven bits or faded areas are a big red flag.
Understand the Printer's Capabilities
Start by investigating the printer's maximum output size. This is a key factor if your project involves large-scale prints.
Then, assess the types of materials they can print on. Quality printers should handle a variety of substrates, from vinyl and fabric to rigid materials like foam core and PVC.
Lastly, confirm if they provide lamination, mounting, or die-cutting if your project requires it. This will ensure that they can meet the specifications of your project, delivering results that match your expectations.
Compare Pricing and Value for Money
Price does matter, but don't just grab the lowest quote you see. That might lead to low-quality prints, and who wants that?
Instead, think about value for money and getting the highest quality for the best price. Here's how to check it out.
First, think about the quality you're getting. Top-notch printers might cost more but their prints are worth every penny. Next, think about what you get for your money.
Verify if they offer extras like design help or delivery. If so, that's added value. Ultimately, check out their turnaround times. If they're super quick, that's worth something, too.
In a nutshell, don't just check the price tag; consider the value, too!
Assess the Sustainability Practices
As the print solutions unfold, we need to check a printer's eco-friendly actions. Check to see if they are using eco-solvent or latex inks, as these are kinder to our planet than others.
Also, knowing if they do recycle waste as fewer landfills is a good thing. In addition, look if they do use papers that are FSC certified. This means the paper comes from responsibly managed forests.
With resources like new era print solutions, finding a print and structure partner has never been easier. This company exemplifies a forward-thinking approach to print solutions, balancing the greatest quality with sustainable practices in a way that sets a new standard for the industry.
Explore their services and see the difference for yourself.
Tips for Choosing the Right Large Format Trade Printer
Choosing the right large-format trade printer is a pivotal decision that can make or break your project's success. Remember to scrutinize their previous works, understand their capabilities, assess their value for money, and their commitment to sustainability.
When you find something that ticks all the boxes, you'll have a partner who can turn your creative vision into a stunningly tangible reality. Don't settle for anything less than the best for your project.
Did you find this article helpful? Check out the rest of our blog now!