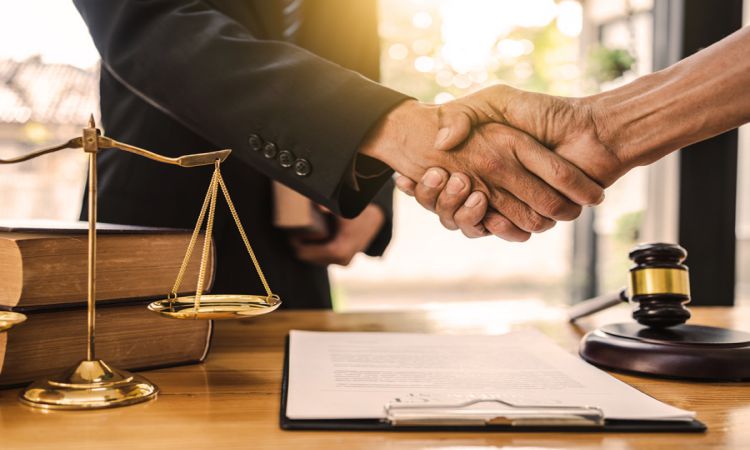 Millions of accidental injuries occur each day in the United States, resulting in significant physical harm, property damage, and financial loss. What might constitute a minor instance of negligence can have lasting consequences for a victim, who might have to pay hundreds of thousands of dollars out of pocket to get their life back on track. Under such circumstances, pursuing legal action against the negligent party might not just be appropriate but necessary. If you are contemplating legal action against the individual or entity responsible for your accident and injury, a Palm Bay personal injury attorney at Kogan & DiSalvo can help you get the compensation you deserve for your physical and financial losses. Although you can also handle your legal claim yourself, having an experienced lawyer on your team greatly increases your chances of getting justice in your personal injury lawsuit. Keep reading to discover why hiring a personal injury attorney after an accident is the best decision you can make for yourself.
Legal Expertise
For someone who is not familiar with the law, going through a lawsuit and navigating the legal system on your own can be highly overwhelming. Personal injury law involves a lot of legal nuances that require a well-versed legal mind to understand and navigate. An experienced lawyer can help you handle all the paperwork and investigations related to the lawsuit and ensure that no individual or entity infringes on your legal rights. In a world where every party is out looking for their best interests, having a lawyer on your side can be invaluable. They will make sure that you are covered.
Insurance Negotiations
Dealing with insurance companies after an accident can be quite challenging and frustrating, even more so if you have no prior experience in this regard. At the end of the day, all insurance companies are worried about their financial bottom line and will try their best to minimize insurance payouts to cover your damages. Most personal injury attorneys have extensive experience in insurance negotiations and can ensure that you will receive adequate financial compensation for your losses. Insurance companies will be privy to help when they understand that you have a lawyer on your side. Which helps to get things done promptly.
Settlements and Court Trials
Although most personal injury lawsuits culminate in settlements outside the court, there is a chance that your lawsuit could proceed to a court trial in front of a judge and jury. Court trials are long, drawn-out procedures that require the presence of a lawyer who understands the legal system and can fight for your rights in a court of law. Having expert legal representation significantly improves your odds of obtaining a favorable outcome through effective litigation. They will make sure that your case is heard accordingly. It's nice to know that there is some fighting for you and making sure that you are getting the justice that you deserve.
Obtaining Financial Compensation
The ultimate goal of any personal injury lawsuit is to recover your losses in the form of financial compensation. A skilled lawyer can help you maximize the amount you are likely to receive in a settlement, keeping in mind your injuries and financial losses. Having legal advice can help you avoid inappropriately low settlement offers and ensure that your damages get adequately compensated through a personal injury lawsuit. They understand how the system works and will make sure that it works in your favor. That's why it's important to get one as soon as you can.
Conclusion
Hiring a lawyer for representation in your personal injury lawsuit can make all the difference when it comes to favorable outcomes and fair financial compensation. An experienced lawyer who knows the ins and outs of the legal system can help you navigate the law efficiently and advocate for your legal rights. They will review your case to make sure that you get everything that you are rightfully owed. It's important to have a lawyer as you can get your case through a court and have someone represent you accordingly.