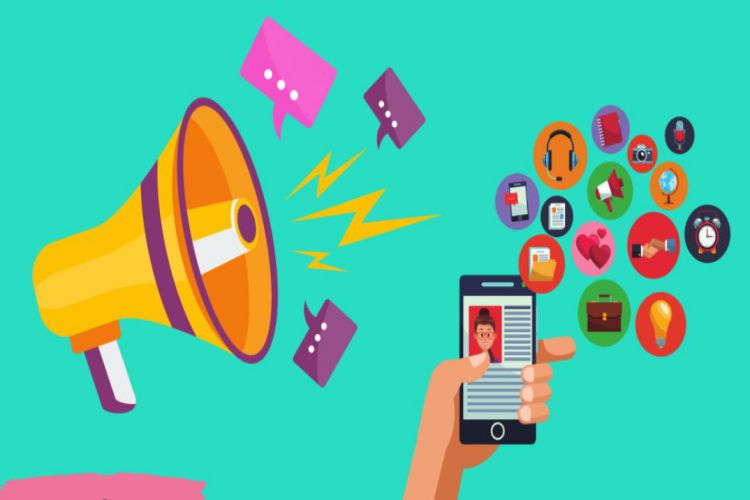 Earning via podcast monetization is possible and fast becoming a norm in recent years. Every host wants to get paid or compensated for delivering quality content, which is where podcast sponsorship comes in. 
It's all about finding podcast sponsors interested in what you do or with a related product to your content. You negotiate a deal and get paid according to the agreed terms. 
But how do you get podcast sponsorship deals? This guide helps you learn more about podcast sponsorship. Keep reading as we discuss our top 10 proven tips to get podcast sponsors today. 
1. Find a niche
You can only get podcast sponsors when you specialize in a niche. Getting offers will require you to have a similar target audience to the sponsoring brand. 
Therefore, the first step is choosing a niche you are comfortable with. Are you an avid lover of tech updates? If yes, consider starting a technology podcast. Ensure all your podcast topics revolve around tech and you will notice how your content attracts a defined audience. 
That way, a startup brand invested in tech-related businesses like gadget sales, telecommunication, or software companies will be interested in sponsoring your brand for paid adverts. 
2. Promote your podcast to more listeners 
Many podcasters looking for how to get podcast sponsors often forget that the sponsoring brand would first be a listener. They must first hear your engaging podcast ideas before they can approach you.
Therefore, put some effort into podcast promotional techniques like creating a landing page, transcribing episodes into blogs, and using social media advertising channels. Other promotional methods include joining a podcast network or co-hosting shows with complimentary podcasts. 
3. Prepare quality content
We spoke about podcast promotional methods to grow your target listeners. But do you know that recording quality podcast ideas is another way to increase your audience base? 
Start with recording top-notch content to attract the caliber of podcast sponsors you want. Consistency in quality deliveries and relevance to the podcasting niche is essential to stand out among other top podcast shows. 
Another way to get podcast sponsors through your content is by inviting recognized and knowledgeable guests to feature on your show. It gives some leverage and adds credibility to intending sponsors. 
4. Develop a media kit
A podcasting media kit is a document that summarizes every essential information about your podcast to a potential sponsor. It should contain information like your target audience demographics, sponsored ad slots' pricing, downloaded episodes' statistics, and other top listener metrics. 
That invariably explains how a media kit is necessary to get podcast sponsors. Keep it professional, void of irrelevant detail, and as convincing as possible. 
5. Maintain professionalism 
Does professionalism affect if you get podcast sponsors? It does, and that is to a great extent! 
Stay professional in how you record your podcast and maintain a good branding or public image for your podcast show. Professionalism also involves being consistent with release schedules. Are your new podcast episodes slotted for Fridays at 2 pm? Stick to that! 
In addition, you have to respect contractual agreements with existing podcast sponsors, or you reduce your chances of securing more. Effective communication with podcast sponsors about significant changes is an unwritten rule of professionalism. 
6. Offer value-packed podcast episodes
Another proven tip to get podcast sponsors is offering them good value for their money. Start crafting exciting advertisement ideas and give them a run-through of how you aim to help them achieve their marketing targets. 
Suggestions include creating a customized advert with attractive promo and discount offers. The sponsoring brand views you as an expert, and you must prove them right. You can also promote sponsored products and services through your social media accounts. 
7. Reach out to potential sponsors
Don't just wait for podcasting sponsors to contact you since you could also do the reaching out. Start by researching the brands within your niche that offer related products and services to your topics. 
For example, a society & culture-themed podcast show could pitch to a language training agency or local food restaurant. It would be easier to convince them to try podcast advertising since you have similar target audiences. 
As we explained earlier, having a media kit also makes getting podcast sponsors easier. Pitch them a message and be straightforward about your intentions and the benefits to their brand. 
8. Do follow-ups
After reaching out to get podcast sponsors, remember that some might not respond. It is either they were too occupied and missed your message/email, or weren't interested in sponsorship. 
Either way, it is best to send a follow-up message or reminder. Reiterate your offer and carefully point out the benefits to their company or brand. You should also explain why your podcasting show fits them best. 
In addition, do well to maintain an excellent relationship with new podcast sponsors. Always keep them in the loop and provide suggestions to improve adverts when necessary. 
9. Track podcast advertisement results 
The most challenging part about getting podcast sponsors is retaining them because people would only keep paying if they see results. These sponsoring brands want value for their money and you must keep their trust. 
Therefore, keep track of essential target listeners' metrics like the number of downloads, affiliate link sales, click rates, and conversions. A good podcast hosting site like Podbean makes monitoring such metrics and optimizing advertisement methods easier. It also helps you make better data-driven decisions. 
10. Join a podcast network
Do you find the tips above to be quite challenging? Joining a podcast network might be the way to go. Since networks bring together different but often similarly niched podcasts, it is expected that some podcast sponsors prefer reaching out to podcasting networks.
The network would then share available sponsorship offers to its members but for an agreed percentage cut of the sponsorship deal. It is usually a small charge when compared to the ease of getting podcast sponsors. However, some networks have a minimum entry requirement for prospective new podcast shows. 
Conclusion 
We just discussed ten proven tips to get podcast sponsors, and they are all simple but actionable steps with guaranteed results. But understand it is a process that you get better at with time. 
The first steps are establishing your podcasting brand within a niche and growing a target audience base. Focus on consistent and quality content. Add that to a good level of professionalism and brilliantly pitched sponsorship requests, and you will see that getting podcast sponsors is possible.