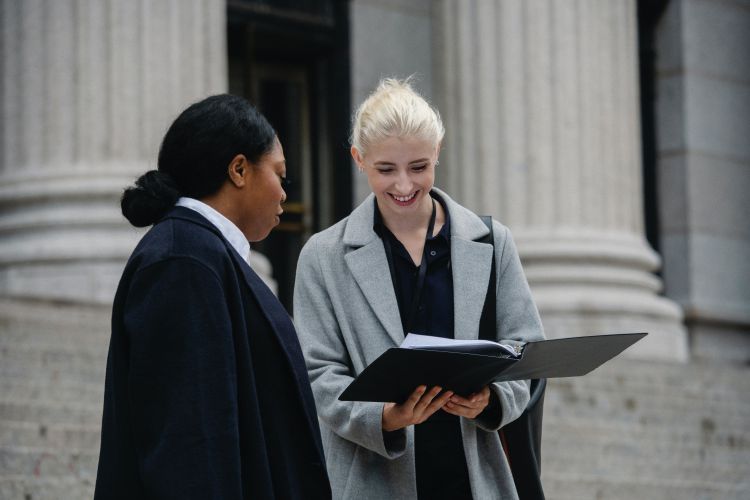 With a degree in public administration, you've got a ton of exciting career options to choose from. Whether you want to shape public policy, help communities solve complex problems, or make government work more efficiently, public administration provides a solid foundation and skill set to thrive in many areas.
Public administration majors take courses in areas like:
Policy analysis: It involves evaluating the effectiveness of government policies and programs.

Budgeting and finance: it involves managing government funds and resources.

Management: it involves overseeing government agencies and employees.

Ethics: it involves upholding principles of transparency, accountability, and equity.
So as a public administration student, you have many exciting career options ranging from city managers and policy analysts to non-profit leaders. While the work isn't always glamorous, public administration jobs are extremely rewarding and allow you to serve the public and drive real change.
In this article, we will explore impactful public administration careers that you should consider. All the jobs listed below offer challenge, growth, and the chance to make a difference. So read on! 
Local And State Sectors 
Working in local and state government allows you to make a significant difference in your community by influencing policies and activities that promote economic and social well-being. Some high-level positions may require a public administration master degree, which will not only increase your chances of being hired but will also provide you with a deeper understanding of government policies, advanced problem-solving abilities, and strong communication and interpersonal skills.
City or County Manager
As a City or County Manager, you would be responsible for overseeing the daily operations of a city or county. Your responsibility would be to make essential decisions on policies, budgets, and staffing to ensure things run smoothly. 
According to Glassdoor, The average salary for a Country Manager is $196,757 annually in the United States. 
Program Analyst
As a Program Analyst, you would evaluate government programs to improve efficiency and reduce costs. This role requires analyzing data, interviewing stakeholders, and recommending changes. Program Analysts in the US earn an average of $97,837 per year, with a typical salary range of $84,706 to $113,013.
Policy Analyst
As a Policy Analyst, you would be responsible for researching issues, analyzing data, and drafting policy recommendations for legislators or government agencies. This job requires strong critical thinking skills and a passion for current events.
.Policy Analysts in the US earn an average of $65,865 per year.
Budget Analyst
As a budget analyst, you would prepare and analyze budget reports and financial statements to help government agencies allocate funds. This job requires a head for numbers, attention to detail, and communication skills to explain budget info to non-finance colleagues. The average salary for a Budget Analyst is $80,218 per year in the United States. 
Grant administrator 
As a Grants Administrator, you would help government and non-profit groups secure and manage grant funding. This job requires writing grant proposals, ensuring compliance, and reporting how funds were used. It's a mission-driven job for those who want to support essential community programs and services. The average salary for a Grants Administrator is $54019 per year in the US. 
Business sector 
With a degree in public administration and experience in areas like communication, critical thinking, and policy analysis, the corporate world has much to offer. Whether optimizing operations, cultivating talent, or overseeing essential services, your skills would be highly valued across the business sector.
Management Analyst
As a Management Analyst, your role would involve analyzing a company's operations, identifying areas of inefficiency, and recommending organizational changes to improve performance. You would work closely with management teams to develop strategies that enhance the company's bottom line. Your recommendations would be based on data analysis and research, and you would be responsible for presenting your findings to key stakeholders. The average salary for a Management Analyst is $81452 per year in the US. 
Marketing Analyst
As a Marketing Analyst, you would analyze market trends and consumer data to help companies develop effective marketing strategies. You would work with marketing teams to identify target audiences, evaluate the effectiveness of marketing campaigns, and provide recommendations for improving marketing performance. The average salary for a Marketing Analyst is $69,771 per year in the United States.
Public Relations Specialist
In a public relations role, you would work to establish and maintain a favorable public image for an organization or public figure. Duties include organizing PR campaigns, writing press releases and speeches, managing social media profiles and digital marketing initiatives, event planning, and media relations. The average salary of a Pr specialist is  $57249 per year in the US.
Social Services
A degree in public administration can provide you with the knowledge and skills you need to develop, implement, and manage social service programs that benefit individuals and communities. Some promising career paths in this sector are:
Social Worker
As a social worker, you'll help people cope with challenges in their daily lives, including health issues, relationships, substance abuse, or financial problems. Social workers provide advocacy and counseling on accessing community resources. — The average salary for a Social Worker in the US is $54990 per year. 
Non-profit Program Director
As a non-profit program director, you'll oversee the daily operations of community programs and services. Responsibilities include managing budgets, writing grants, recruiting and training staff, and ensuring programs meet the needs of clients and the organization's mission. The average salary for a Program Director for a Non-profit is $67,702 per year in the United States.
Education Sector 
With a degree in public administration, you'll have the knowledge and skills to educate others on how to become civic-minded citizens and future public servants.
Some impactful paths to consider are:
School Administrator
As a School Administrator, you would oversee public schools, develop curriculum, and evaluate teachers. This position typically requires a master's degree and state licensure. The average salary for a School Administrator is $54,939 per year in the United States. 
Education Policy Analyst
As an Education Policy Analyst, you would review and develop education policies and programs. Your role would involve conducting research and data analysis to shape education policies. The average salary for an Education Policy Analyst in the US is $65,556 per year. 
Conclusion 
The field of public administration is filled with opportunities for meaningful work that serves communities and makes a real impact. One of these exciting career paths could be perfect for you. Think about what motivates and excites you, then go out there and get the necessary experience and education to land your dream job. Best of luck!