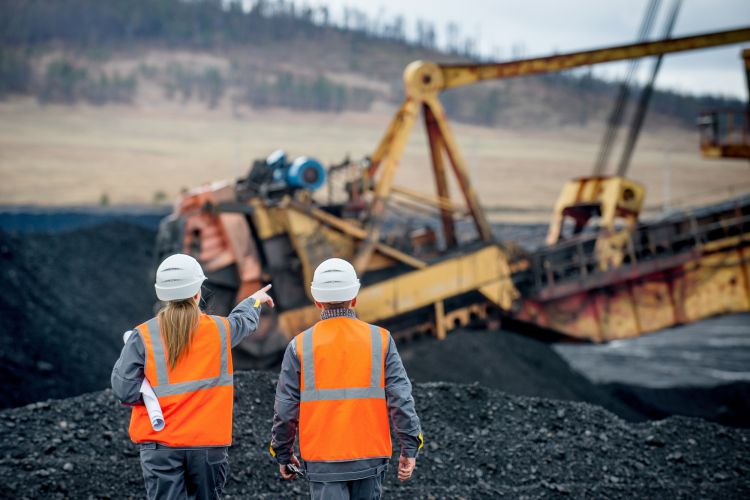 The mining sector is an industry where the balance between risk and reward is delicate. Key to effectively managing these risks is a resilient strategy that addresses immediate problems and plans for potential issues down the line. 
It's especially true in handling and managing tailings, a by-product of mining operations. The following article will explore how these strategies can transform risks into resilience, leading to a more sustainable mining sector.  
GISTM, the "Groundbreaking Initiative for Sustainable Tailings Management," is an innovative strategy that shifts the approach from risk-based to resilience-focused tailing management. 
This initiative encourages the mining industry to prioritize sustainability and risk mitigation in their operations, ensuring immediate returns and the long-term health of their sites and the surrounding environment. 
Understanding the Risks in Tailings Management 
Inherent to every mining operation, tailings pose significant risks. These are finely ground waste minerals left over after extracting valuable elements from raw ore. Not managed properly, tailings can lead to devastating environmental disasters, as seen in several instances globally.  
It's also crucial to recognize that tailings management isn't just an environmental issue. It has economic implications, as mishandling can result in hefty fines and the loss of operating licenses. Lastly, there's a social risk, as tailings mishaps most directly impact communities around mining sites.  
GISTM: Shifting From Risk to Resilience 
By implementing the system approach, the mining sector can begin to address these risks more effectively. This strategy starts by acknowledging that mining operations have inherent risk and then shifts the focus toward building resilience.  
Essentially, it advocates for more proactive and forward-thinking practices in tailings management. It's about constructing systems that are not only capable of weathering the storm but also adapting and improving after each setback. It involves stringent monitoring, comprehensive disaster response plans, and continuous reviews of procedures and policies.   
 The Benefits of a Resilience-Based Approach 
Adopting a resilience-based approach to tailings management has numerous benefits. Not only does it safeguard against potential disasters, but it also creates an environment conducive to sustainable growth and innovation.  
Companies can turn tailings management from a liability into an opportunity by focusing on resilience. Improved practices can lead to cost savings, innovation in waste processing, and stronger relationships with local communities and regulatory bodies.  
Implementing GISTM in Tailings Management 
To implement the system approach effectively, creating a culture of continuous improvement and learning within the organization is crucial. It includes training employees on best practices in tailings management, investing in technology and infrastructure to improve tailings storage, and regularly reviewing and updating policies and procedures.   
Another essential aspect is stakeholder engagement. Effective implementation of GISTM means actively involving local communities, regulators, and other stakeholders in decision-making. It ensures that the company's approach aligns with the interests and needs of all parties involved. 
Necessary Steps to Establishing a Resilience-Focused Approach 
Creating a resilient tailings management strategy involves several crucial steps: 
Begin with an assessment of current processes.

It involves identifying the risk factors associated with tailings storage and disposal. Understand their potential impacts on the environment and surrounding communities. 

Develop a proactive strategy aimed at addressing these identified risks.

GISTM encourages the use of innovative technologies and practices to not only manage but also reduce the production of tailings, minimizing their impact on the environment. 

Foster a culture of resilience within the organization.

Train and empower employees to manage tailings responsibly and proactively respond to potential issues. In this way, resilience doesn't remain just a strategy; it becomes a core value of the organization. 
By integrating these steps into the operational framework, mining organizations can effectively transform their risk-prone tailings management into a resilient, future-proof system. 
The Role of Regulatory Bodies in Promoting Resilience 
Regulatory bodies play a critical role in promoting resilience in the mining sector. By enforcing strict guidelines for tailings management and holding companies accountable for non-compliance, these bodies help drive the industry towards more sustainable practices. 
Regulatory bodies can also encourage the adoption of systems by providing incentives for companies that adopt resilience-based strategies. It could be tax breaks, reduced regulatory scrutiny, or even public recognition for their efforts in sustainable mining. 
The Importance of Community Engagement 
Community engagement is another crucial factor in achieving resilience in tailings management. Mining operations have significant impacts on local communities, so these communities must have a say in how tailings are managed. 
Mining companies can build trust and foster positive relationships by involving local communities in decision-making processes. It doesn't only help to mitigate social risks but also opens opportunities for collaboration and mutual benefit. 
Future Directions in Tailings Management 
As the mining industry evolves, so will strategies for managing tailings. Emerging technologies present exciting opportunities for reducing the production of tailings and mitigating their environmental impact. 
Resilience-focused strategies like GISTM will continue to guide the industry toward more sustainable practices. By shifting from a reactive approach to a proactive one, the mining sector can ensure its longevity while minimizing its environmental impact. 
Conclusion  
The adoption of resilience-based strategies like GISTM in tailings management is a significant step towards sustainability in the mining industry. By effectively managing risks and fostering resilience, you can transform mining operations for the better, ensuring their longevity and harmony with the surrounding environment.