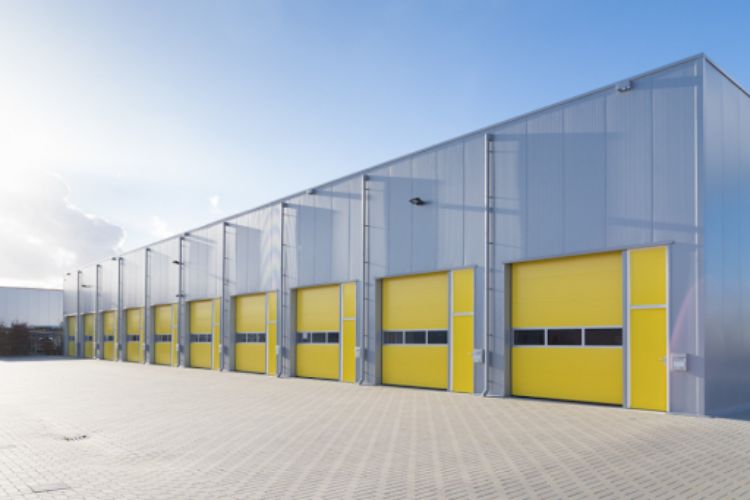 When it comes to improving your commercial property, one of the first things that comes to mind is giving it a new look. Whether painting it or replacing some prominent features, you'll want to upgrade them to show your property an improved value. One feature that you ought to invest in is the steel garage door.
These doors come with a lot of benefits. Not only can they look good on your property, but they're durable and will improve your security levels, among other advantages.
If you have a commercial property and are considering replacing the garage doors, this guide will make your decision easier. Here is a focus on the advantages of steel garage doors for your commercial property.
1. Exceptional Durability
Steel garage doors offer exceptional durability as a top advantage for commercial properties. The strength of steel makes it a reliable choice for protecting your assets and providing long-lasting security.
With its sturdy construction and resistance to wear and tear, a steel roll-up garage door can withstand harsh weather conditions, daily usage, and potential impacts. This exceptional durability translates to cost savings.
Additionally, steel is a sustainable material that you can recycle. It makes them an ecological choice for commercial properties. 
2. Enhanced Security
Choosing a commercial steel garage door for your commercial property can bring many advantages, including enhanced security. Steel doors are durable, making them difficult to break or damage. It provides an added layer of protection for your business and any valuable assets stored within.
Also, many steel garage doors have advanced security features such as reinforced locks and tamper-proof hinges. They can also have security systems such as alarms and cameras for protection. 
3. Low Maintenance
Unlike other materials, such as wood or aluminum, steel does not need frequent painting or sealing to maintain its appearance and functionality. It makes it a cost-effective option in the long run, eliminating the need for regular maintenance expenses.
4. Customization Options
Steel garage doors offer many customization options. This makes them a popular choice for commercial properties. With a wide variety of colors, finishes, and styles, these doors match the aesthetic of any building.
You can add custom logos and designs to the entries for businesses looking to make a statement. It creates a unique and eye-catching entrance. Also, steel doors can have insulation for added durability.
These customization options enhance the appearance of a commercial property. It also provides practical benefits like functionality and protection.
For more information on the different advantages of a steel garage door, visit overheadtampa.com. You can also get in touch with them to learn more about the different options you can have in commercial steel garage doors. 
Follow This Guide in Choosing a Steel Garage Door
A steel garage door offers numerous benefits for your commercial property. Its durability, security, and low maintenance make it a wise investment for any business.
Consider choosing a steel garage door for your property today and experience the advantages firsthand. Don't wait any longer. Upgrade your commercial space with a steel garage door now.
Did you find this article helpful? Check out our other articles for more information.