Achieving success in the restaurant industry is a formidable challenge. The latest statistics and data from the National Restaurant Association reveal that only 20% of restaurants manage to thrive in the market.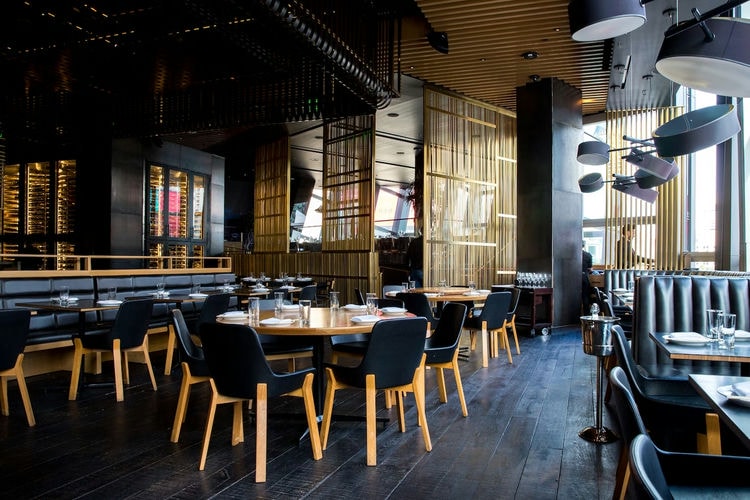 This sector demands a precise amalgamation of culinary artistry, top-tier service, and effective management. In this era of digital innovation, technology assumes a central role within the restaurant industry. It acts as a catalyst for streamlining operations, enhancing the customer experience, and ultimately elevating the profitability of these establishments.
In this blog, we will explore four must-have software solutions that can make a significant difference in your restaurant's success.
Point of Sale (POS) System
A robust POS system is the backbone of any restaurant business, serving as the central hub for processing orders, managing inventory, and tracking sales. CheddrSuite notes that modern POS systems are equipped with various features that can significantly enhance your restaurant's efficiency. They enable order management, allowing staff to take orders and send them directly to the kitchen, reducing errors and wait times.
Furthermore, a recent study on reducing food waste found that restaurants waste 4% to 10% of the food they buy. Additionally, a substantial 30% to 40% of the food they serve to customers goes uneaten, resulting in significant losses for the restaurant industry. This results in a substantial loss for the restaurant industry, as reported by the United Nations Department of Agriculture (USDA).
POS systems offer inventory management tools, helping you keep track of ingredients and supplies to ensure you never run out of essential items. This can help you reduce inventory mistakes and overstocking by an impressive 17%.
These systems also provide valuable reporting and analytics, giving insights into sales trends, which helps you make informed decisions about your menu and pricing. Moreover, many POS systems can integrate with other software, such as accounting and payroll, streamlining your administrative tasks.
Reservation and Table Management Software
For restaurants that accept reservations, reservation and table management software is invaluable. It allows you to optimize your seating arrangements, reduce wait times, and improve customer satisfaction. These tools often provide online booking options, making it more convenient for customers to reserve tables through your website or a third-party app.
It's noteworthy that restaurants offering the flexibility for diners to book reservations at their convenience have experienced remarkable revenue growth. In fact, this approach has been known to boost earnings by up to an impressive 21 percent.
They also assist with waitlist management, keeping track of customers waiting for a table and sending them notifications when their table is ready. Seating optimization features help you maximize seating capacity, ensuring that no table goes empty during peak hours.
Additionally, these systems allow you to collect and store customer information to personalize their dining experience and build loyalty.
Online Ordering and Delivery Management
In an era of online convenience, offering online ordering and delivery is essential for restaurants. According to a Deloitte survey, 61% of consumers now order takeout or delivery at least once per week. This represents a significant increase from 29% one year ago and 18% before the pandemic.
Specialized software can help manage this increase in online orders seamlessly. These systems typically integrate online ordering and delivery into your website or a dedicated app, making it easy for customers to place orders.
They also help manage delivery logistics efficiently, ensuring timely and accurate deliveries. Secure payment processing is a critical component, providing convenience for your customers while ensuring their transactions are safe.
Furthermore, these systems allow you to collect feedback from online orders to improve service and quality continuously.
Marketing and Loyalty Programs
To build a loyal customer base and increase brand awareness, a marketing and loyalty solution is crucial. In fact, 57% of adults have expressed that they are much more likely to dine in a restaurant that offers a customer loyalty program.
These systems facilitate reaching your target audience and ensuring their continued patronage. Moreover, they often incorporate email marketing features, allowing you to send newsletters and promotions to your subscribers to maintain their engagement.
Effective loyalty program management is essential for creating and administering loyalty initiatives that reward repeat customers. Likewise, social media management is critical for staying connected with your patrons and promoting your restaurant through regular posts.
Furthermore, the inclusion of analytics and insights is crucial. They enable you to monitor the efficacy of your marketing endeavors and adapt your strategy accordingly.
Conclusion
In the highly competitive restaurant industry, leveraging the right software solutions can be the difference between success and struggle. A well-integrated combination of the above software solutions can significantly enhance the efficiency of your operations.
It can also boost customer satisfaction, ultimately leading to a more profitable and successful restaurant business. Invest in these must-have software solutions and stay ahead in the ever-evolving world of dining and hospitality.