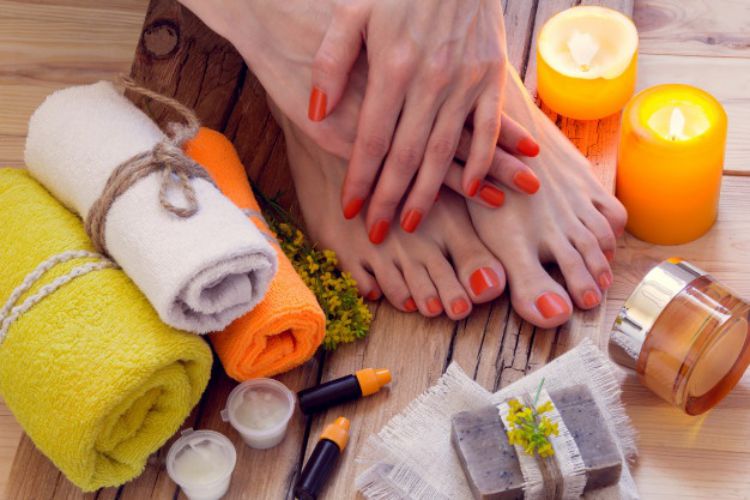 In the pursuit of overall well-being, people often overlook the significance of proper foot care. Feet, quite literally, bear the weight of daily lives. To keep them in the best possible shape, a well-thought-out foot care routine is essential. This article, delves into the world of foot creams, exploring their benefits and how they can elevate your foot care routine to a new level of comfort and health.
Understanding the Basics
To discover more about the use of a foot cream, first understand why they are a crucial element of foot care. Feet are subjected to constant stress, from walking and standing to ill-fitting shoes. Over time, this can lead to dryness, calluses, and even painful cracks. Foot creams, specially formulated to address these issues, provide the hydration and nourishment your feet need.
Benefits of Foot Creams:
Hydration and Moisture: Dry and

cracked feet

are not only unsightly but also painful. Foot creams are designed to provide deep hydration, preventing dryness and maintaining the skin's natural moisture balance.

Callus Reduction: Calluses can be bothersome and uncomfortable. Foot creams containing ingredients like urea or salicylic acid can help soften and reduce calluses, making your feet smoother.

Cracked Heel Repair: Cracked heels can be painful and may even lead to infections if left untreated.

Foot cream

with emollients and healing agents can aid in the repair of cracked skin.

Odour Control: The feet are prone to odor due to sweat and bacteria. Some foot creams incorporate antimicrobial agents to combat odor and keep your feet smelling fresh.
Choosing the Right Foot Cream:
Not all foot creams are created equal, and selecting the right one for your needs is crucial. Here are some factors to consider when making your choice:
Skin Type: Just like facial skincare, foot creams are tailored to different skin types. If you have excessively dry skin, opt for a rich, emollient-based cream. For those with sensitive skin, a fragrance-free option may be best.

Ingredients: Look for key ingredients like urea, glycerin, shea butter, and allantoin. These elements are renowned for their moisturizing and healing properties.

Specialty Creams: Depending on your specific foot care needs, you may find specialty creams such as antifungal or diabetic-friendly options that cater to unique concerns.

Scent Preferences: Foot creams come in various scents, from lavender to mint. Choose a fragrance that resonates with you, or opt for unscented varieties if you have fragrance sensitivities.
Incorporating Foot Cream into Your Routine:
Now that you understand the benefits and have chosen the right foot cream for your needs, it's essential to know how to incorporate it into your foot care routine effectively. Here's a step-by-step guide:
Cleanse: To begin the foot care regimen, initiate the process by thoroughly cleansing your feet. Employ warm water and a mild soap to wash away impurities and sweat. Carefully dry your feet using a clean towel, paying close attention to the spaces between the toes to ensure that no moisture lingers, as dampness in this area can promote fungal growth. This initial cleansing step sets the foundation for the effective application of foot cream in the subsequent stages of the routine.

Exfoliate (Optional): To further enhance the efficacy of your foot cream, if you have calluses or rough patches, incorporating a foot scrub or pumice stone into your routine is advisable. This additional step aids in the removal of dead skin cells, allowing the foot cream to penetrate more effectively. By exfoliating, you create a smoother canvas for the cream's active ingredients to work their magic, resulting in softer, healthier feet.

Apply Foot Cream: To apply foot cream effectively, start by dispensing a small amount of your chosen product onto your hands. Proceed to massage the cream onto your feet, focusing on the heels, soles, and any areas of concern. Utilise gentle, circular motions during this process, ensuring thorough coverage. Continue massaging until the cream is completely absorbed into the skin, leaving your feet feeling nourished and revitalized. This step is crucial in promoting healthy, moisturized skin and preventing issues like dryness and calluses.

Wear Socks: To enhance the cream's effectiveness, put on a pair of clean cotton socks immediately after application. This helps to seal in the moisture and prevents slipping.

Regular Use: Consistency is key. Incorporate foot cream into your daily or nightly routine, depending on your preference, to maintain healthy, soft feet.
Conclusion:
In the grand scheme of self-care, foot care often goes unnoticed. However, the condition of your feet significantly impacts your overall comfort and well-being. Foot creams offer a simple yet effective solution to common foot problems, such as dryness, calluses, and cracked heels. By selecting the right foot cream and incorporating it into your routine, you can elevate your foot care regimen to ensure your feet feel their best, day in and day out. So, take those smooth moves and give your feet the pampering they deserve.