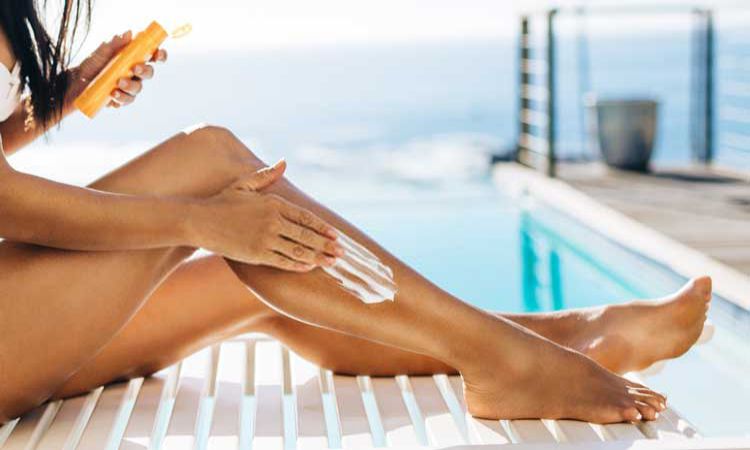 Using a tanning lotion is essential if you want to safeguard your skin while tanning and achieve a flawless glow. The majority of the time, tanning reduces the moisture in your skin. Of course, you wouldn't want the dried skin to produce less-than-ideal results.
The belief that they tan better without using any tanning lotion is one of the most common reasons given by customers for not using it. However, this is not true.
Tanning without lotion can harm your skin health in various ways, including by making the skin dry, dull, dehydrated, and inflamed. On the contrary, a tanning lotion offers the best tanning results as well as moisture for the skin to ensure that it remains healthy and happy.
For UV tanning, use a tanning lotion for the following reasons:
1. It Shields Against Burns
Several of the tanning lotions available today guard your skin against burns, peeling, and uneven tanning. You can reduce your time spent in tanning beds by using lotions to speed up the process. This means that the likelihood of getting burned is significantly decreased. Additionally, customers can mitigate skin inflammation by using a tanning lotion.
2. Keeps Your Skin Happy and Healthy
Several tanning lotions' components help your skin appear healthier and more youthful. With the help of emollients, humectants, hydrators, and other moisturizers, tanning lotions include a variety of vitamins and minerals that will keep your skin hydrated and moisturized both during and after tanning.
There is no denying that tanning beds can occasionally make you feel a little uneasy, especially if it is your first time. Several tanning lotions do, however, offer a slight cooling and calming effect to help make the entire process more tolerable.
3. Improved Tan Results
The use of tanning lotions substantially increases the rate of UV ray absorption. UV rays are necessary for your skin to tan more quickly. However, it is necessary to take note of the negative effects of too many UV rays.
Additionally, several tanning lotions include intensifying, enhancing, and bronzing components that can help you increase the intensity of your preferred tanning results to a completely different standard.
4. . Keeps Your Skin Moisturized
Your skin typically becomes drier during the tanning process, which can cause it to reflect UV rays. But by using tanning lotions, your skin becomes more hydrated, which improves the UV light's ability to be magnified for the best results from tanning.
And because highly qualified tanning lotions typically contain high concentrations of moisturizing ingredients like Cocoa Butter, Shea Butter, and Organic Oils, some of them have anti-wrinkle properties that can make your skin healthier and younger.
Get the Best Tan Experience Possible
Various factors could lead many people to think they don't need to apply a lotion, such as a dislike of the smell or the notion that they tan effectively without it. But even so, a person will be aware that the outcomes and general skin condition during and after the tanning process are much more satisfying with the use of a tanning lotion.