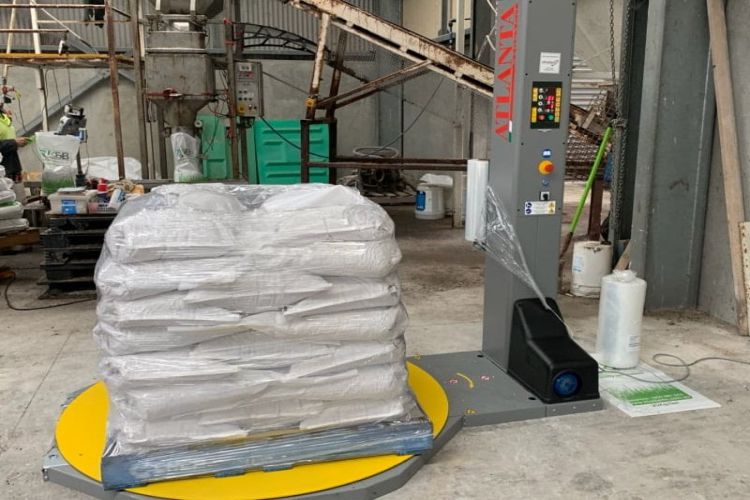 Despite advancements in modern technology, some companies are still hand-wrapping their pallets prior to shipping. Although there's nothing wrong with this, it's a very dated strategy to be using in 2023, especially in an age where pallet-wrapping machines are used by the vast majority of organizations. 
What's a Pallet Wrapper Used For? 
A pallet wrapper is a smart machine that's used for putting wrapping around products and items that are on pallets. The elastic material helps to ensure that the items are kept compact and remain fully secured throughout their journey. This means no lost products and less damage during transit, so it makes perfect sense why thousands of companies now use them. 
So, if you were to switch from hand-wrapping to a pallet machine, what other benefits could you expect? This is a great question — and it's one that this guide is happy to answer. Let's take a closer look at the top five benefits of a pallet wrapping machine. 
1. Reduce Labour Costs 
Manual wrapping can be extremely costly for businesses. For example, some companies might have fifty on-site workers just for wrapping, which means a lot of money gets spent on them annually (both in terms of wages, insurance, and everything else in between). 
This is important to bear in mind if you're a company that's focused on cutting costs over the coming years, whether you're in the food or metal industry. Pallet wrappers are available to buy in fully automatic versions, which allows them to wrap the same number of pallets in an hour that up to three of your employees would be able to do. 
2. Cut Down on Film Waste 
Due to the manual nature of hand wrapping, it's easy for film to get overused and wasted. With pallet wrappers, though, this isn't the case. Why? Because pallet wrappers are efficient and highly accurate, meaning only the right amount of film gets used. Again, this is a great way to reduce costs while also helping the environment, as your business is being more eco-friendly. 
3. Wrap More Loads Per Day 
Got a high volume of loads that need to be wrapped per day? Use pallet wrapping machines. This way, you can keep your clients happy while meeting all of your deadlines. After all, the last thing you want is for your manual workers to fall behind when it comes to wrapping up the pallets, which then leads to you rapidly falling behind schedule. 
4. Protect Your Products
Every company's worst nightmare is having its products damaged during transmission. From dust to leaks, all kinds of problems can occur, which is why pallet wrapping is so important. Thankfully, when pallet wrapping is done automatically by a machine, it means that the wrapping is flawless. As a result, it's nearly impossible for dust and other outside entities to creep inside and harm any of the products. 
5. Affordability
The last benefit of a pallet wrapping machine is that (provided you choose the right model) it's very affordable for the average business. Best of all, pallet wrapping machines are long-term investments, so they last a long time.